Early on in their relationship, Gabbi Garcia and Khalil Ramos had agreed they would not work in the same film or television project together.
Gabbi recounts, "First year pa lang namin, 'O, ano ha, we all learned from our past. We don't want to work with each other.
"Let's not meddle with each other's jobs. Job mo, job mo. Job ko, job ko."
Khalil avers, "Sabi namin noon, 'I think this would work out better that way.' And it did, kasi nga, walang distractions masyado. When we're together, walang kinalaman yung work.
"Whenever we're not at work and we're together, it feels detached talaga even though we are in the same industry."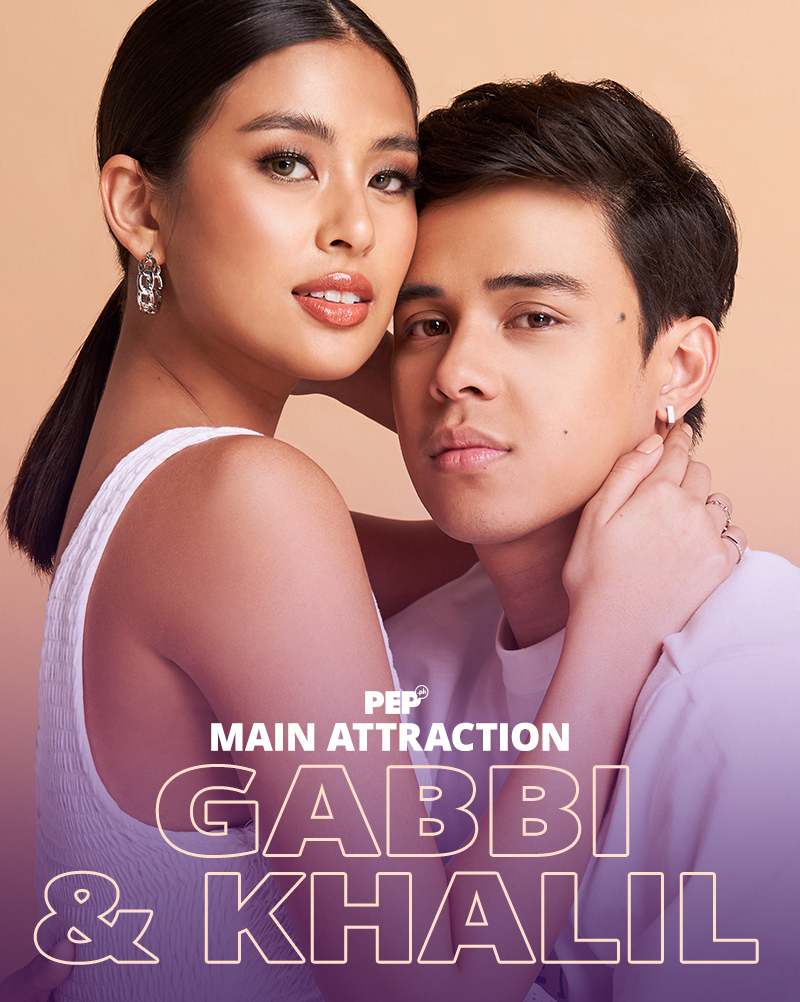 Gabbi and Khalil are two of the young stars of rival networks; she at GMA 7 and he at ABS-CBN.
But fate eventually finds a project that convinces both of them to break their own rule.
Their fans will see Gabbi and Khalil team up for the first time in the musical-romance film, LSS (Last Song Syndrome), an entry in this year's Pista ng Pelikulang Pilipino.
Even before formal talks for the film began, the interest in pairing up Gabbi and Khalil for the project was already in the conversation.
The GMA-7 actress recalls, "Doon pa lang, meron nang sabi-sabi na, 'Oh, they're going to do a project. They want you and Khalil to be part of it.'
"So, I told him, 'Uy, meron daw ganito-ganito. I don't know if it's true.' And then weeks passed."
The film continued to gain traction and, eventually, its director and writers offered the lead roles to Gabbi and Khalil.
They agreed, marking the young couple's first official project together.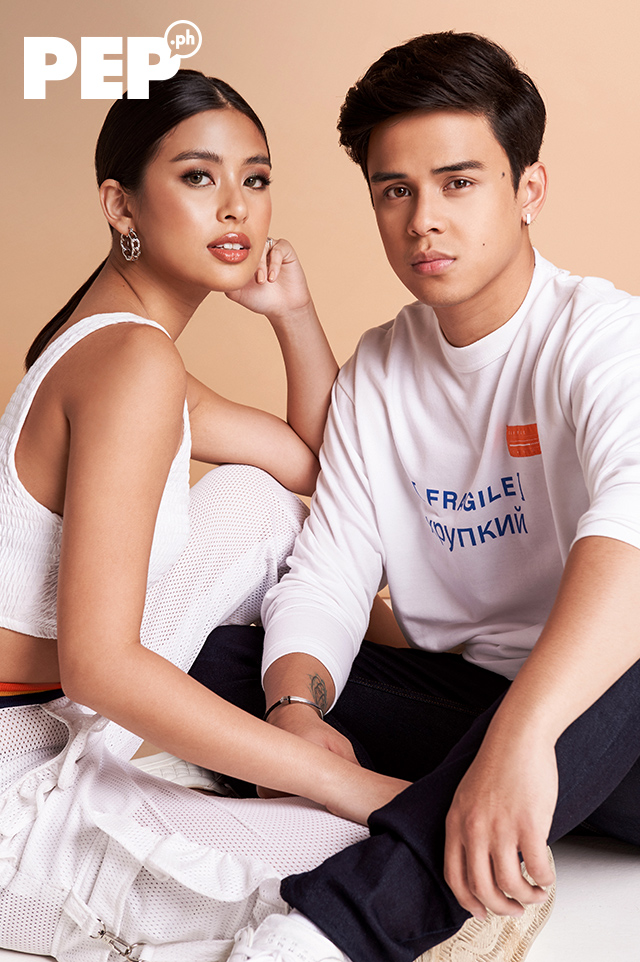 About the film, Gabbi says, "Mainly, what attracted me to the project is applying music to the film.
"That's one of the main reasons why I said yes to the film kasi it's not your typical rom-com.
"It involves music, and for me, parang, onti lang yung films na mismo yung banda nasa film."
And for Khalil, "I guess you could say as an actor, I was at a point where I wanted to really explore different genres and star in a film that is heavily influenced by music."
The film is directed by Jade Castro and uses the songs of indie folk band Ben&Ben to tell the story of Sara and Zak.
According to Gabbi, "I'm personally kinda connected with the members of Ben&Ben."
Paolo and Miguel Guico are the lead singers of Ben&Ben, while Pat Lasaten and Agnes Reoma are the band's keyboardist and bassist, respectively.
Pao and Migs are Gabbi's churchmates, while Pat and Agnes are her sister's blockmates.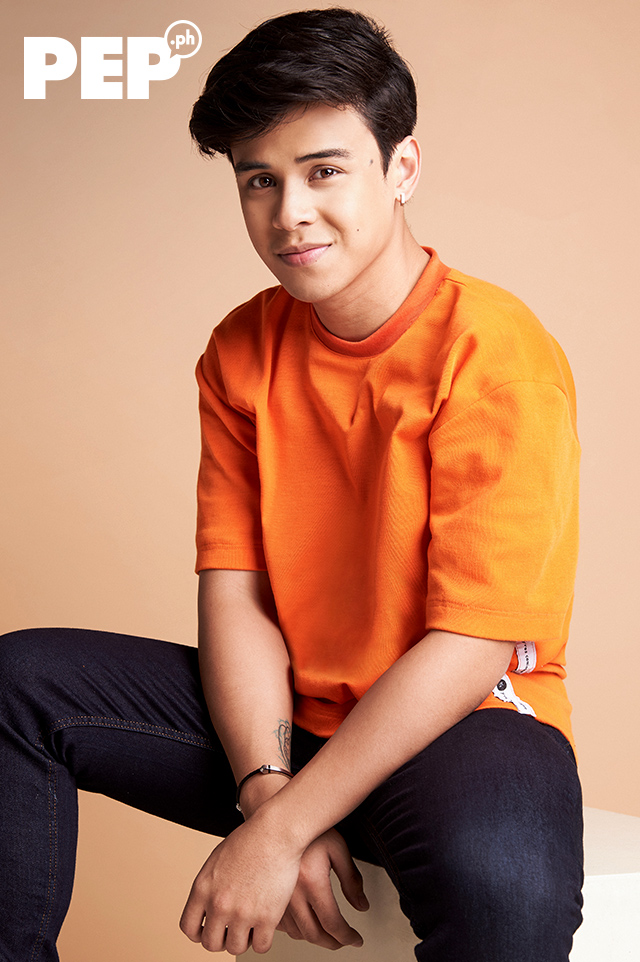 No ifs or buts when finally they both decided to do a project together, Gabbi says, "I feel like it was destined for us."
Khalil interjects, "When we decided to work together, everything fell into its place. Everything seemed right... Parang kami na lang yung hinihintay."
Gabbi adds, remembering a discussion with Khalil, "We had an agreement na parang, 'Okay, we're going to work on this. We're going to work on this not because you're a part of it, not because I'm a part of it, but because of the story, because of the people behind it. Let's just be clear.'"
According to Khalil, "Aside from working with a talented set of people like Ben&Ben, Direk Jade, and of course si Gabbi, I was attracted to the proposed treatment of the whole film, technically and story-wise."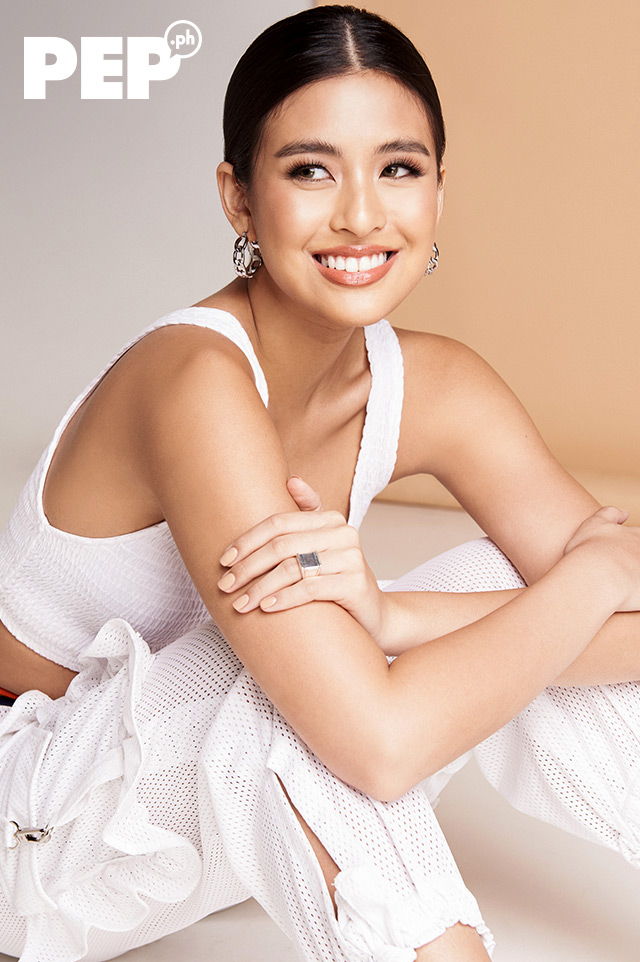 TESTING THEIR ON-SCREEN CHEMISTRY
Talking to PEP.ph (Philippine Entertainment Portal) in between their shoots for Main Attraction, Gabbi and Khalil reveal they both felt unsure during the filming of LSS.
They kept asking Direk Jade in between takes, "Do we have chemistry? Nagwo-work ba kami? Nakakakilig ba kami?"
Gabbi explains she and Khalil are not "showy" couple, and their worry was that the kilig factor might not come out as naturally as they intended it to be on camera.
"I mean Khalil, mostly Khalil. He's not really showy. He's not the PDA kind of guy.
"Minsan kapag naglalakad kami sa mall, mukha kami magkabarkada.
"The production staff would joke, 'Kayo ba talaga?' Kasi pati sa work, hindi kami masyadong PDA, e. Because for us, work is work."
Khalil throws in, "It almost felt like I was getting to know her again in a different way. Kasi nga, what I told her noon, parang tayo nagke-chemistry workshop. Ganoon kasi ginagawa for love teams.
"We never really had experience together on set or on any set... Nagkakapaan talaga."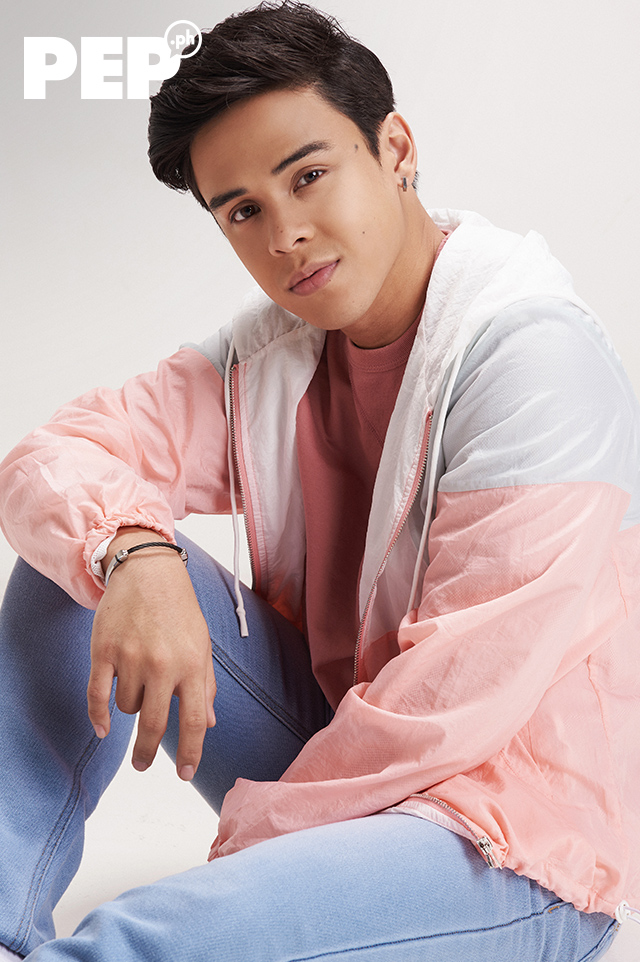 Their first scene in their first movie project together is also the first time their characters Sara and Zak meet in the film.
Sara and Zak meet during commute, riding a Point to Point or P2P bus. They strike up a conversation when one of them hears the other singing a Ben&Ben song.
Gabbi recounts, "That was our first scene together and the longest scene ever.
"Si Direk, for some reason, inuna niya yung P2P scene na walang warm-up. Pero feeling ko sinadya niya iyon.
"'Tapos we had to act as strangers, e. Hindi naman kami strangers. Ang hirap. Iyon ang pinaka-adjustment namin."
Khalil, on the other hand, lauds his girlfriend for being open to the challenge.
He says, "Yung isa sa mga nagustuhan ko kay Gab was her openness in her approach to the film.
"She was so open to learn, she was so open to collaborate kasi nga she was very vocal na, 'I'm not that much sanay pa with the treatment of film.'
"She's coming from several acting gigs on TV."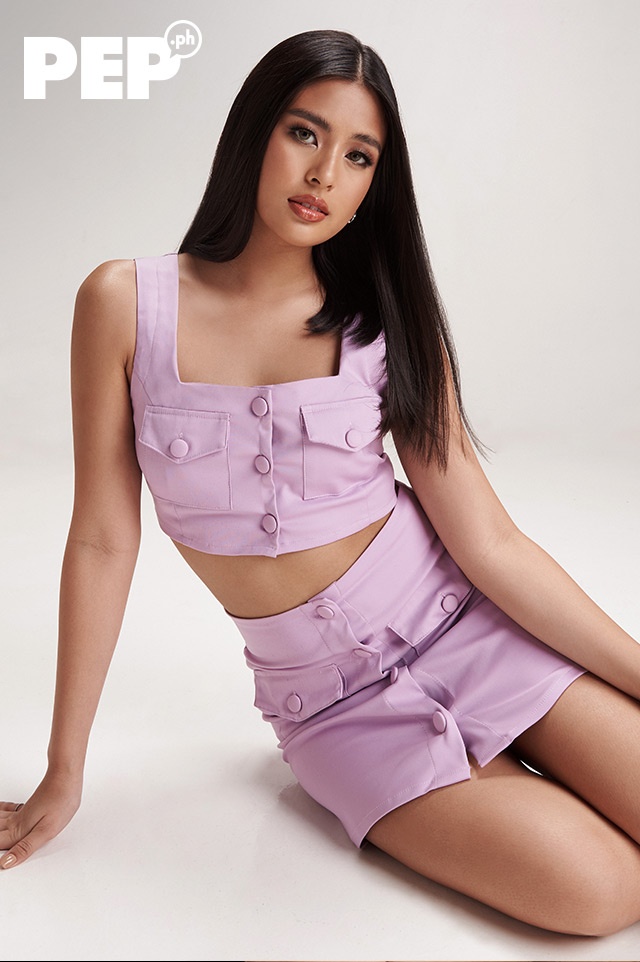 Khalil is not one to buckle down under pressure at work, but making this love team with Gabbi work in a film is an entirely new challenge for him.
He says, "I've experienced it before sa ibang projects sa TV. But then, in a project where it matters so much for the chemistry to really work, I've never handled that much pressure and that much of a challenge yet. So, I was open to that also."
Will this be the first and last time fans will get to see the real-life couple work together on screen?
Gabbi and Khalil say it won't be.
"Actually, I would love to work with her again, lalo na with a much more different kind of material. A different kind of approach," Khalil says.
But Gabbi underlines, "We don't want to work as a love team. We're just free to work with whoever.
"Pero if they want to give us a new story and try to cast us, we're game. Depends on the story and script.
"We wouldn't want to close our doors."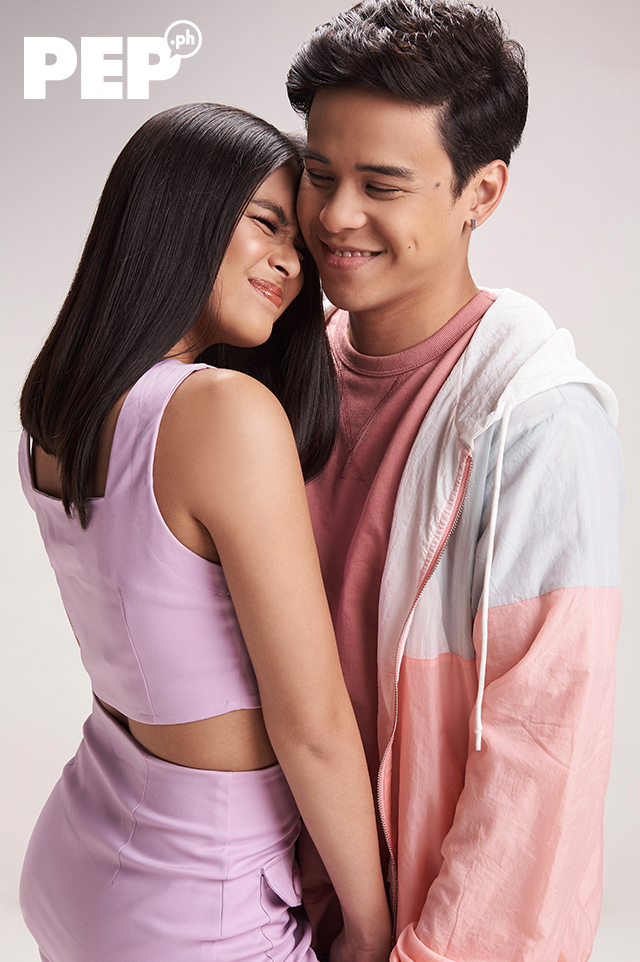 LSS: FILM ABOUT HOPE AND DREAMS
LSS, as Khalil puts it, is a film that "revolves around two people who are trying to fill a void in their life. They are in the middle of something and they want to be fulfilled, they want to be happy."
He plays Zak, a "work-from-home IT" who has been in love with his best friend for the longest time until he meets Gabbi's character, Sara, an aspiring musician-songwriter who wants to make it big.
Both Gabbi and Khalil see a bit of themselves in their characters.
The 20-year-old actress says, "I learned a lot through Sara when it comes to reaching her dreams.
"Kasi, when I was starting, I would always tell myself na I want to be an artista. I want to get here, and now I'm here.
"Sara kind of reminded me of how I started. How many rejections, how many 'no' I had during the time that I was doing VTRs pa lang, auditions.
"Sara kept me grounded and she reminded me to look back and reminisce the time na I wanted to be who I am today."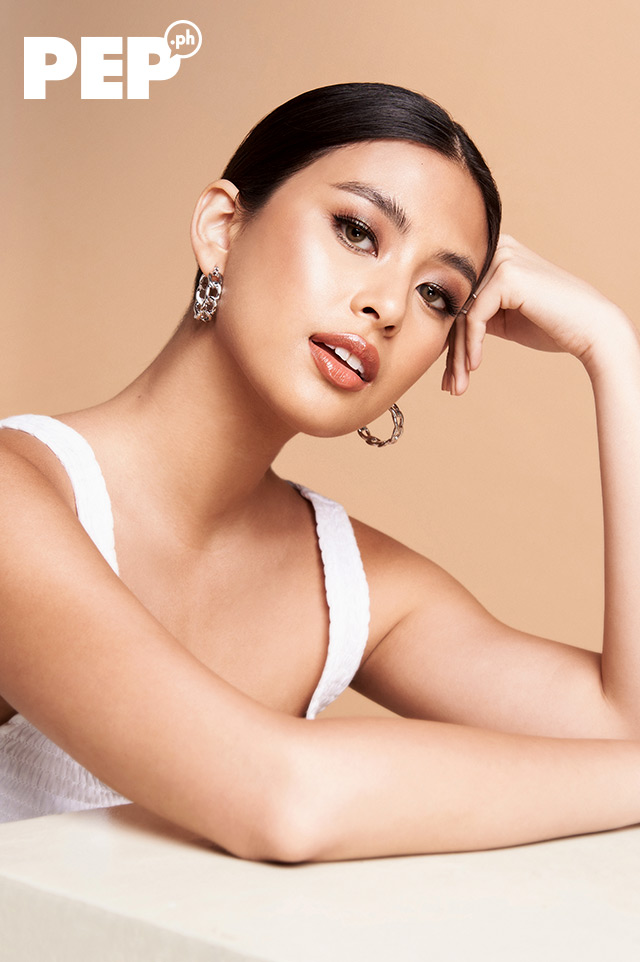 Zak, on the other hand, reinforces Khalil's beliefs in kindness and selflessness.
The 23-year-old actor says, "You can mean so much to one person and you could go to any lengths to help this person reach her dreams, change her life, fulfill her happiness.
"You can do that in so many ways simply by just lending a helping hand...Being that someone to different people will have really positive effects in your life.
"Because of the good deeds, eventually he was on the right path na of fulfilling whatever he wants for himself."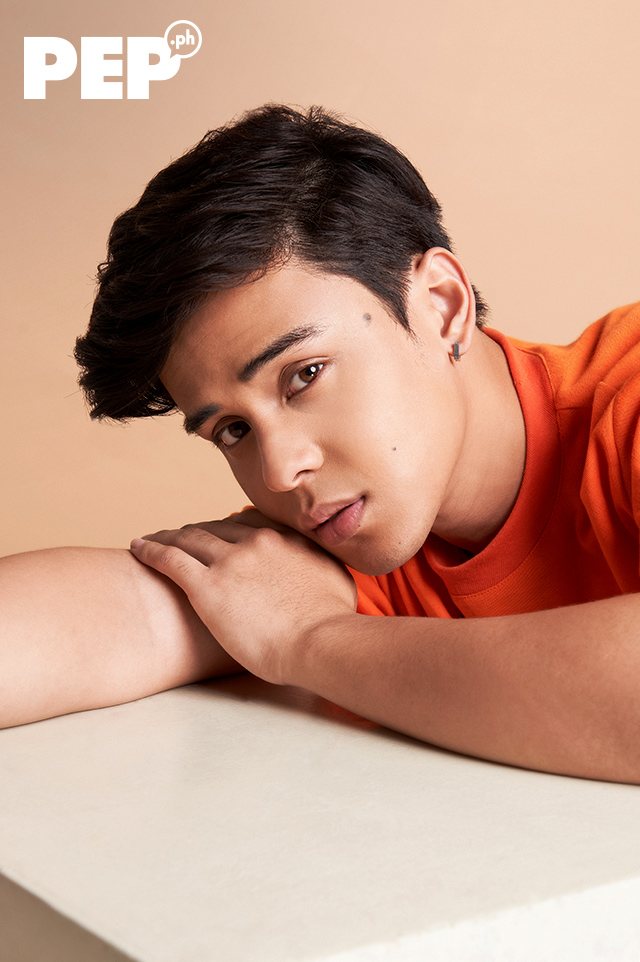 What do Gabbi and Khalil hope audiences will take away from the film?
Both hope it will be love for music.
Gabbi says, "The takeaway talaga is finding your playlist in your life. That every situation in your life, there's a perfect song for it.
"And how I much value music, how much I let music define how I feel, who I am, my dreams.
"I feel like the takeaway from this film is really allotting a playlist in your life na lahat tayo may nakakarelate tayo.
"Lahat tayo may soundtrack ang buhay natin."
Khalil remarks, "It would make you feel like you're on a ride of emotions talaga. Since yung mga kanta ni Ben&Ben ang daming emotions din talaga, e.
"Ang dami nilang songs different songs na iba't-bang pace, iba't-ibang melody, and it really works with the certain scenes they wrote.
"Aside from it giving you different emotions through the music, it would make you really feel feel-good.
"You're gonna leave the cinema with a smile, a light feeling."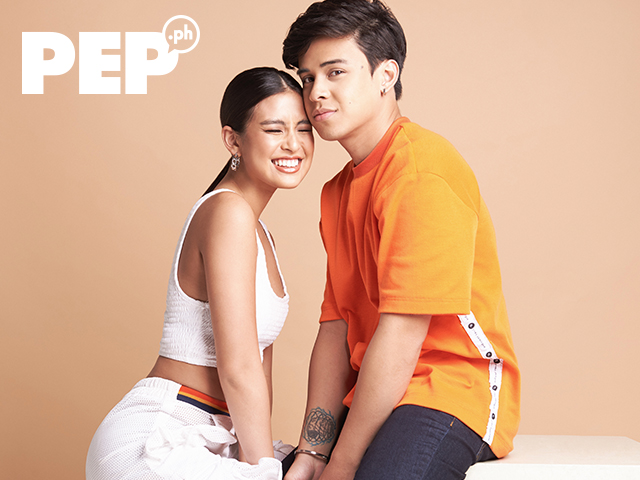 Q & A with gabbi garcia and khalil ramos
PEP.ph: Who is your music inspiration?
Gabbi: Whoa, ang hirap. Oh my gosh. Ikaw muna. Marami ka, e.
Khalil: Ako, Jared Leto is one. Not lang sa music, also sa acting. His story is very inspiring kasi also. He moved with his family, single mother and younger brother.
Gabbi: May talumbuhay. May biography. [laughs]
Khalil: Very fan ako kasi from nothing to super stardom. He's a filmmaker, he's a rock star, and he's also an award-winning actor.
Gabbi: Ang hirap tapatan iyan. Hindi ko alam biography ng idols ko. Ah! Ako, mag-o-OPM ako.
Khalil: Dua Lipa.
Gabbi: Ito nga, maghahalo ako. Jess Conn, Jess Connelly. I love her ever since. Super love her. I'm really into her music. I like how she's really different. She's not afraid to be different from all the other OPM artists.
I also love Dua Lipa. Sinabi ko na din. [chuckles] Kasi I love how she performs, 'tsaka ano siya, e, hindi biritera pero wow ang lakas ng appeal.
I love also John Mayer. Iyon lang. Hindi ko alam mga buhay nila, e, so... [laughs]
PEP.ph: Favorite Ben&Ben song?
Khalil: I know yours.
Gabbi: No, I'm not gonna say that.
Khalil: Why? It's your favorite! You have to say it.
Gabbi: "Bibingka." I love "Bibingka." It's a super low-key song of Ben&Ben, like it's not really out there.
It's part of a Christmas album. It's a Christmas single... I know! Nakakatawa kasi people laugh at me kasi... Ito! [points at Khalil]
Khalil: Hindi naman. It's a nice song. It's just very Christmas-like, so... and she likes it.
Gabbi: No, I like "Bibingka" kasi...
Khalil: Maganda naman yung story.
Gabbi: Because it's ano, e... Well, all their songs is like storytelling.
But this one kasi talagang kinekuwentuhan ka like anong nangyari, after that naghawak sila ng kamay. Wala lang. It's nakakakilig.
And kasi this song revolved around a church in Magallanes and that's where I met Paolo and Miguel, so when I heard the song I knew right away sinulat niyo ito na yung iniisip niyo yung Magallanes church. Sabi ko, I can relate.
But I also like "Pagtingin."
Khalil: Ako, "Ride Home" and "Susi."
"Ride Home" kasi iyon yung first song ko nanarinig. Si Gab nagparinig sa akin noon sa car. Naalala ko. And for me, it almost felt like a Disney song, e. 'Tapos ang ganda lang nung feeling that it gives to you. It gives you a rush of happiness.
'Tapos "Susi" naman, the depth of the lyrics and the build-up of the instruments.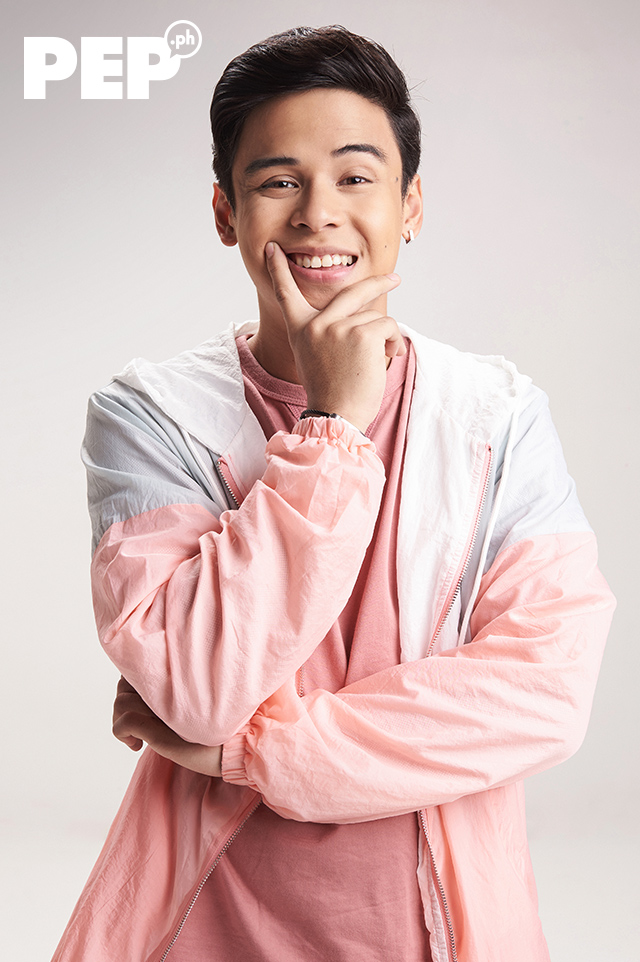 PEP.ph: Song you sing when you are sad?
Gabbi: "Wait."
Khalil: But that doesn't have lyrics.
Gabbi: But I listen to it.
Khalil: Ah okay.
Gabbi: "Wait" M83.
Khalil: Ako, "Fix You" (by Coldplay) Classic kalungkutan song.
PEP.ph: Song you sing when you are in love?
Gabbi: "I Love You Always Forever" Donna Lewis.
Khalil: Yeah, alam na alam mo.
Gabbi: I love "I Love You Always Forever."
Khalil: Ako, "Linger." I don't sing it, I listen to it. It's my ultimate feeling-in-love song. "Linger" by The Cranberries.
PEP.ph: Song you sing when you're having a bad day?
Khalil: "Bad Day" [laughs]
Gabbi: Sabihin ko sana iyon, e!
Siguro songs by Cigarettes After Sex kasi it calms me down. Like their album.
Khalil: Ako, more ano ako, when I'm having a bad day, rock. Nagfu-full blast ako ng Led Zeppelin. That gets me.
Specific song? "Killing In The Name" by Rage Against The Machines. That's my ultimate bad day song. Nakaka-unleash ng anger.
Gabbi: Magka-iba tayo ng taste sa music noh? Sobra.
Kapag sa car, pupunta, 'O, playlist ko ah? Pauwi, playlist mo. Fair tayo.'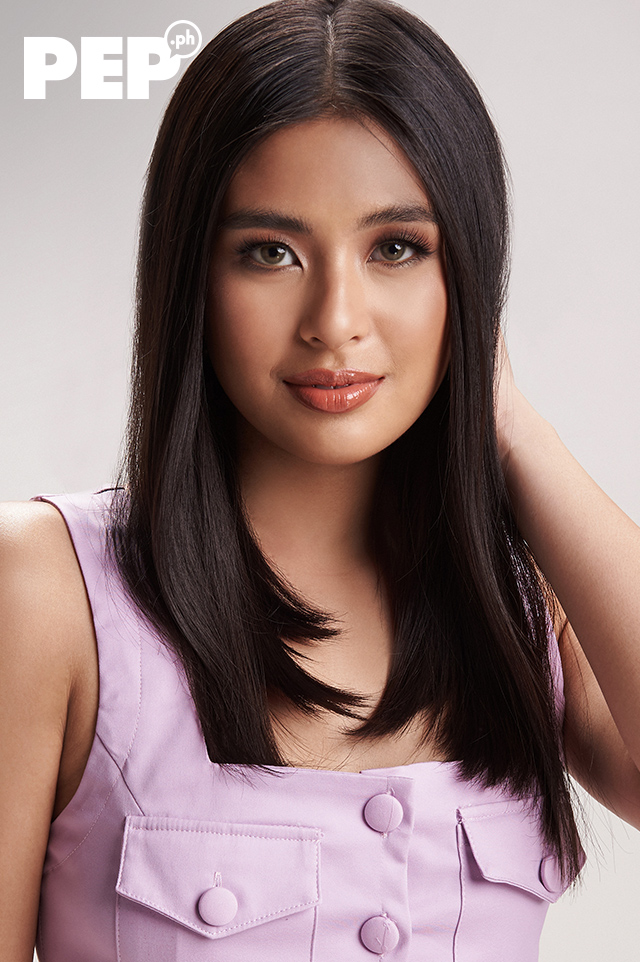 PEP.ph: Song when you want to get motivated?
Gabbi: "Eye Of The Tiger" [laughs] Chos, hindi, hindi.
Khalil: "Final Countdown" [laughs]
Gabbi: Motivated? "IDGAF" by Dua Lipa.
Khalil: Why? Just the melody?
Gabbi: It's an upbeat song! 'Tsaka I don't give a... Game!
Khalil: Ako, either "Kings and Queens" or "This Is War" or even "Closer To The Edge" by 30 Seconds To Mars.
Kasi it's so uplifting. Ang ganda ng lyrics.
PEP.ph: Spotify playlist that describes your life now?
Gabbi: My life? Chillax sa Hapon [laughs] Joke lang! Di ba ganoon yung mga title sa una?
Khalil: Top 40? [laughs]
Gabbi: Teka, nag-iisip ako.
Khalil: Ako, '90s rock. Iyon siguro kasi it was a time of... Musicians were very experimental, so it was either you're a grunge alternative rock artist or you're a pop star. Very experimental.
And ako, in my life right now, I'm not sure saan ako talaga. I'm still exploring, pero at the same time, that's my best expression of music. That era is my favorite.
Gabbi: Indie Mix. Chill lang. Mga ganoon. Chillax sa hapon.
PEP.ph: Song you dedicate to each other?
Gabbi: We always don't know what to answer, noh?
Khalil: It's hard kasi, e, pero ako siguro...
Gabbi: Ako na lang muna.
Khalill: You first.
Gabbi: "Nothing's Gonna Hurt You Baby" by Cigarettes After Sex and "Blessed" by Daniel Caesar.
Khalil: "Stop Crying Your Heart Out" Oasis or something by Coldplay.
PEP.ph: Current LSS?
Gabbi: Ngayon, "Hummingbird" by Ben&Ben. No joke.
Khalil: Really?
Ako, "Araw-Araw" Ben&Ben.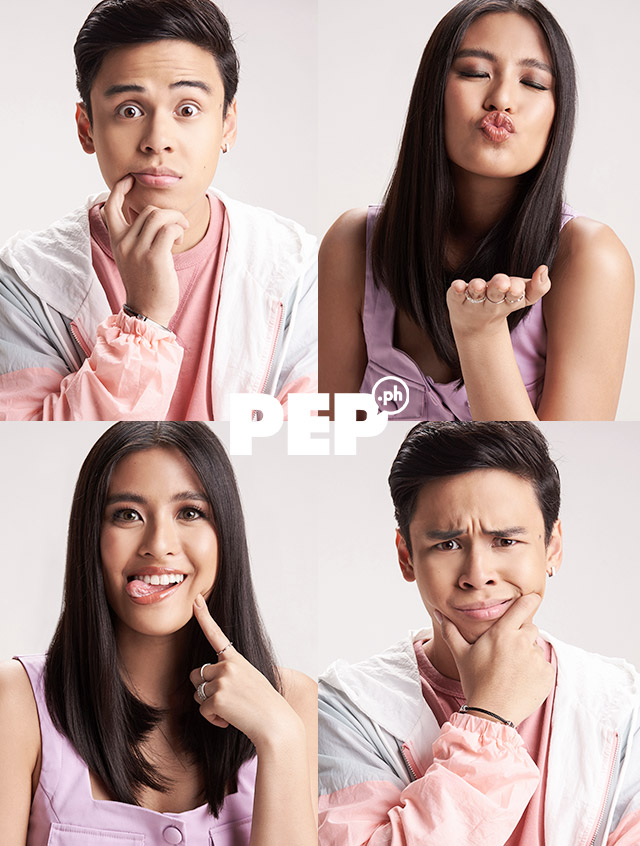 PRODUCTION CREDITS:
SHOOT PRODUCERS: James Patrick Anarcon, Rommel Llanes
CREATIVE DIRECTOR: Jeremiah Idanan
PHOTOGRAPHER: Kyle Shih
VIDEO PRODUCERS: John Henri Mariano, Aico Manipon, Vincent Mendez
INTERVIEW BY: FM Ganal
MAKE-UP ARTIST (Gabbi): Jason Delos Reyes
HAIRSTYLIST (Gabbi): Mark Rosales
STYLIST (Gabbi): Cath Sobrevega, Kristine Landingin, Krizia Sembrano
GROOMING (Khalil): Danielle Leonardo
STYLIST (Khalil): Ma. Angela T. Sara, Pamela Melendres
Special thanks to Josh Roque and Angelica Clarice Sales of Globe Studios