Filipino Hollywood actor Jacob Batalon feels so overwhelmed by the warm welcome given to him in the Philippines.
Jacob is cast as Ned Leeds, the best friend of Peter Parker/Spider-Man played by Tom Holland.
Their characters are high school buddies in Spider-Man: Homecoming (2017) and Spider-Man: Far from Home (2019).
Jacob is the first actor of Filipino descent to appear in a film that is part of the Marvel Cinematic Universe (MCU).

Is Jacob open to working with Pinoy actors?
"I really want to. If I would have more time, I'd love to collaborate with you all," he said during his visit to the GMA Network office last night, September 20, 2019. The 22-year-old actor met with GMA executives and Kapuso celebrities as well as select members of the Philippine media.
"I feel like it would be a fun project for us to do. But I'll probably just have to come back here."
Born and raised in Hawaii by Filipino parents, Jacob disclosed that he cannot speak the vernacular but he can understand Tagalog and Ilocano.
Given all the media attention given to him at the 17th floor of the GMA headquarters, he expressed, "I feel like I'm not cool enough.
"I love you all so much.
"Filipinos are really a proud people and I'm very proud and love you all for being proud of me.
"This is all very overwhelming for me."
Is this his first time to visit the Philippines?
"It's my second time but I was like four when I first came here. I definitely don't remember much and it definitely wasn't like this at all. I wish I was here longer."
OBSERVATIONS ABOUT FILIPINO CELEBRITIES
At one point, Jacob told the jampacked crowd: "I have to say everyone here is so lovely."
Kapuso celebrities had the chance to ask him about his career and how he managed to penetrate the entertainment industry in the U.S.
Bianca Umali asked him: "Do you have advice for us celebrities and to all Filipinos who aspire to be in Hollywood just like you?"
He cautioned, "I think the most important thing to remember is that really, success isn't measured by Hollywood.
"Hollywood is just really, you know, a buffed up thing that people think is success.
"If you are with people who are just as artistic and who believe in the same things as you that means you are successful already.
"And really, your work will speak for itself and that's what will get you there."
When Ruru Madrid was introduced to ask the next question, Jacob pointed out: "I noticed that famous people here are really good-looking. I am really enthralled right now."
StarStruck Ultimate Male Survivor Kim de Leon was introduced as an actor-model-singer that night.
But before Kim could ask a question, Jacob said, "Can I just say that there's so many actors, models, and singers. This is amazing.
"What I'm saying is that Filipinos are so talented. Seriously."
PINOY TASTE
Since he just arrived that afternoon in Manila, Jacob said he has not had the chance to try any Filipino dishes.
The host suggested that he try balut or fertilized duck egg boiled with a nearly-developed embryo.
Jacob then revealed that he has eaten the infamous delicacy.
"I tried that already. In Hawaii, they do the exact same thing.
"There's a lot of Filipinos in Hawaii and we eat that all the time."
"It's so good. Some people can't take the fact that there's feathers in the egg sometimes. But I love that. And you drink the soup that's inside of that."
When asked to name the places that he would love to visit, Ned disclosed: "Gosh, I love the Mediterranean or Rome, something like that.
"In the Philippines... I would love to see the beaches."
Kapuso actor Clint Bondad suggested Palawan and Jacob enthusiastically responded with, "Yeah!"
Jacob then mentioned that he wants to visit "the place where you could go visit a hundred islands."
HOW JACOB LANDED A ROLE IN SPIDER-MAN
Jacob was studying at the New York Conservatory for Dramatic Arts when he became part of the Spider-Man franchise.
He narrated: "I was going to drama school in New York and I basically auditioned for an untitled Marvel project.
"It was like a self-tape then it was a screentest. The entire process took four months.
"For Marvel, you can't really speak about it so I was depressed in my body coz I was waiting so long for this.
"When it finally happened, it was so amazing."
How did he feel when he got the role of Ned Leeds?
"It was a mix of emotions. I passed out in my bedroom. It was so crazy. It was a mix of emotions: relief, shock, and just happines. I was so relieved that I wasn't going to be homeless."
Which Hollywood celebrity would he consider to be the kindest?
"I'd say Robert Downey Jr. is probably one of the most down-to-earth persons."
Jacob studied music theory in Honolulu before pursuing a career in acting. In addition to this, he plays the piano and the ukelele.
PEP.ph (Philippine Entertainment Portal) had the chance to ask Jacob: what was the turning point that inspired him to shift from being a musician to being an actor?
"It was just really the opportunity that I was afforded.
"Everything just pushed me to make films. I still love making music, I still love writing music. But I really my life and my career is all based on film."
He then said with a laugh: "I guess really it's the fear of poverty. Yeah, just making sure that I'm not starving on the streets."
Jacob visited the GMA Network center in Manila to promote the latest Spider-Man film of the franchise: Spider-Man: Far From Home.
The 2018 animated film Spider-Man: Into the Spider-Verse will make its Philippine free TV premiere on GMA-7's Kapuso Movie Festival this Sunday, September 22.
UPCOMING PROJECTS
Jacob is now working on the romantic comedy Let It Snow. According to Hollywood publication Deadline, the story is set in a small town on Christmas Eve that is hit by a once-in-century snowstorm.
As a result, several high school seniors discover unexpected opportunities as well as complications that test their friendships.
Jacob told the Philippine media: "I'm doing this Netflix film called Let It Snow. That's coming out in November.
"I'm filming something next month in Vancouver [Canada] that I can't really speak about."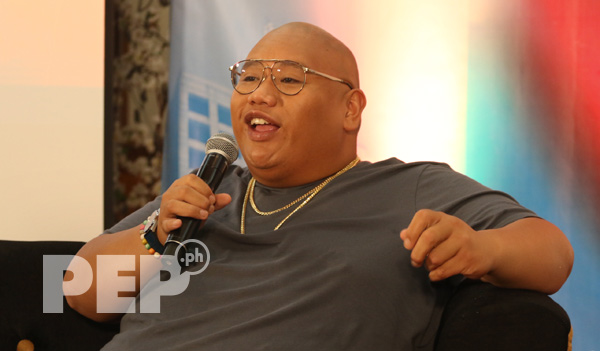 When asked to name the superpower that he would like to have, Jacob Batalon answered, "Flying would be pretty useful. If I could fly anywhere, that would be
amazing."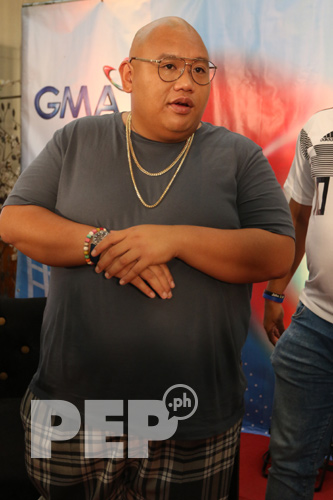 When asked to compare his similarities and differences with his Spider-Man character, Jacob pointed out: "Ned is very intelligent; Jacob is not. No, seriously, Jacob is not very smart.
"Ned is a very good kid; Jacob is a troublemaker.
"The thing we have in common is we love to have fun. I love to have fun."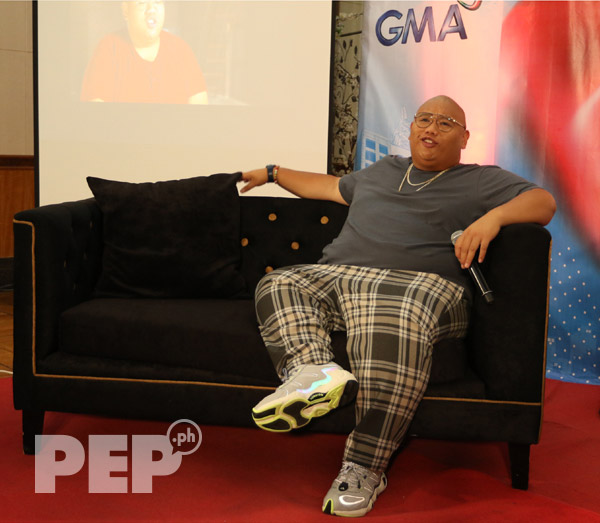 When Jacob Batalon visited the GMA headquarters, he was accompanied by executives of Sony Pictures, the company that purchased the theatrical rights to Spider-Man from Marvel years ago.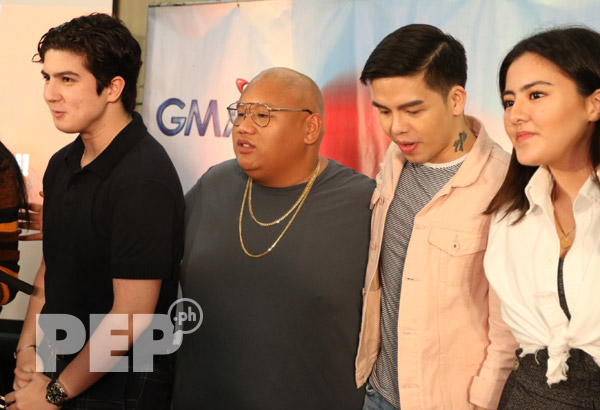 Jacob is photographed with The Clash finalist Anthony Rosaldo (third from left) as well as twins Mavy (leftmost) and Cassy Legaspi.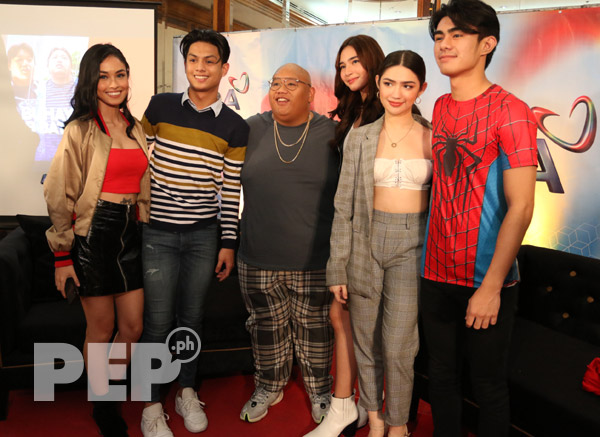 StarStruck 7 Avengers (L-R) Crystal Paras, Gelo Alagban, Rere Madrid, Ella
Cristofani, Radson Flores had a photo op with Fil-Am actor Jacob Batalon.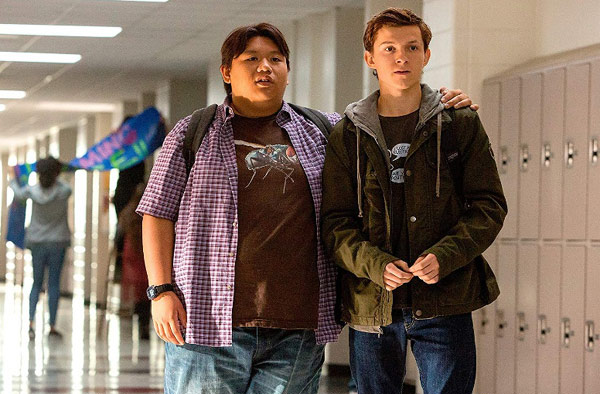 Jacob Batalon with Tom Holland who plays Peter Parker aka Spider-Man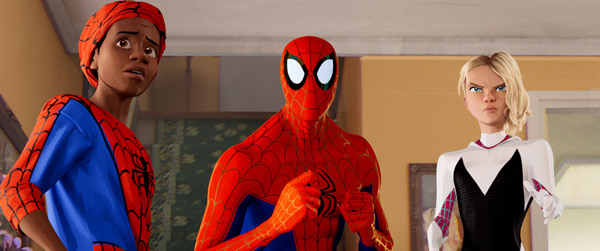 A scene from Spider-Man: Into the Spider-Verse