Anne Curtis and her leading man Alexander Dreymon led the cast members who attended the Hollywood premiere of their movie Blood Ransom.

The Filipina actress said she was "floating on Cloud 9" as she walked the red carpet of the famed ArcLight Theater, a popular venue for premieres of Hollywood films.

Anne wore a red and black Valentino dress and red high-heeled shoes for the premiere held last October 28 (U.S. time).

In her first international indie film Blood Ransom, Anne plays Crystal, a woman who is on the brink of turning into a vampire.

Alexander Dreymon (best known for starring in American Horror Story: Coven) is cast in the movie as Jeremiah, a driver who becomes her lover.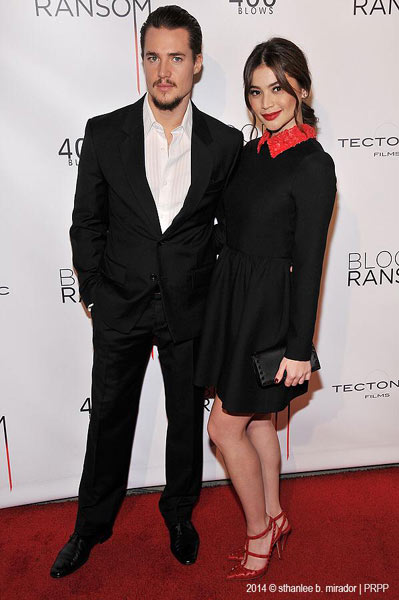 Blood Ransom stars Alexander Dreymon and Anne Curtis



Fil-Am director Francis dela Torre helms this horror flick about a group of vampires terrorizing citizens in West Covina.

Briana Evigan of Step Up fame also graced the Blood Ransom premiere in Los Angeles.

She was there to show support for her sister Vanessa Evigan who is also part of this vampire movie.




American Idol Season 11 first runner-up Jessica Sanchez also made it a point to attend the premiere as did Kobe Paras who is committed to play basketball for the University of California Los Angeles.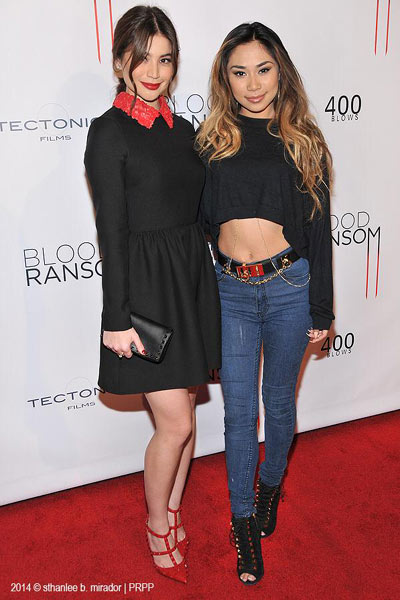 Anne Curtis and Jessica Sanchez



Kristin Bauer, the actress who played Pam on the HBO television series True Blood, also attended the premiere night.

She also showed her support for the movie by providing info about Blood Ransom and posting on her Twitter account: "4 all u #vampfans missing …well, vamps…heres some sexy vamp love 4 u! Just opened in US & #Philippines"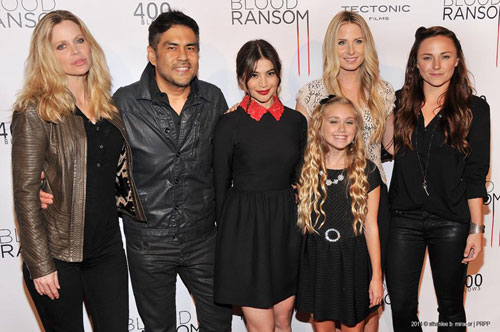 Kristin Bauer (leftmost) of True Blood fame supported the vampire movie of Anne Curtis; Briana Evigan (rightmost) of Step Up fame was also present




Anne is expected to have a Q&A session with fans on October 31 (U.S. time) at AMC Empire Theatre Times Square.

Anne posted this video of her facing the American press and provided the caption: "A dream come true. Floating on Cloud 9. Honestly, I've never been so confused on which camera to look at in my whole entire life. What a memorable experience I'll hold on to #BloodRansom #Crystal"








Last October 25, the Philippine premiere of Blood Ransom took place at Resorts World Manila.

In an interview with PEP (Philippine Entertainment Portal) that night, Anne admitted that she is open to doing more international movies in the future.

"Given the opportunity to audition, I would do it," said the ABS-CBN actress.

When asked which scene is most challenging for her, she answered, "Everything! Everything was challenging for me because it was a different environment and hindi ko alam kung paano aarte. Iba talaga mag-play ng vampire na sobrang gory."

(View photos: Hollywood actor Alexander Dreymon joins Anne Curtis at Blood Ransom premiere)


Blood Ransom opened in Philippine cinemas last October 29 and it will be shown in North America starting October 31 (U.S. time). The movie produced by Tectonic Films will be screened in New York, Los Angeles, Chicago, Las Vegas, San Diego, New Jersey, Seattle, Texas, Hawaii, Alaska, and Guam.