Great Filipino movies are often shown exclusively in film festivals.
Not anymore.
In 2019, more than ever, Star Cinema, Viva Films, and Regal Entertainment—the three big studios—released compelling screenplays we haven't seen before.
We applauded their movies with out-of-the-box storylines such as Ulan, Last Fool Show, Quezon's Game, Mina-Anud, and Unforgettable.
Up-and-coming studios like Black Sheep Productions, Cignal Entertainment, and TBA Studios also made their mark in films such as Alone/Together, The Panti Sisters, Born Beautiful, and Tayo sa Huling Buwan ng Taon, among others.
And for the first time, we saw the first Pinoy Netflix original film: the teen kidnapping thriller, Dead Kids.
Gone are the days when the only genres of Filipino films we see in the cinemas are romance and horror.
With hope the trend will continue in 2020, here's a list of the Filipino films in 2019 you shouldn't have missed.
1) Edward
Directed by Thop Nazareno
Starring Louise Abuel, Ella Cruz, Dido dela Paz, and Elijah Canlas
The year 2019 will probably go down as a year of coming-of-age stories in filmmaking—Kalel, 15; John Denver Trending; and Metamorphosis (with the last two also making it on this list).
But no other coming-of-age film tops the emotional resonance of Edward.
Set in a public hospital, a young boy takes care of his sick father. They have a complicated relationship, but Edward appears to take it in stride, or at least he pretends to. Instead of sulking beside his father's hospital bed, he goes around the hospital as if it were his playground.
Director Thop Nazareno juxtaposes the heavy subject matter with a light, playful tone. So instead of being buried in miserablist drama, the story is handled with levity. Direk Thop employs the same restraint seen in his debut film Kiko Boksingero.
He has proven once again how good he is with his actors. The leads, despite their characters being foul-mouthed, are very charming. Louise Abuel, the actor in the titular role, nails every emotion with the right balance of innocence and maturity.
Edward acts as a critique of the disheartening public healthcare system in the Philippines.
It exposes the dehumanizing conditions that patients and their loved ones are subjected to—the cramped wards, the lack of privacy, the lack of medical professionals and proper equipment, the makeshift ICU waiting area where visitors sleep on hard concrete. The images are so vivid, you can feel the heat and smell the stench of the setting.
The film could trigger memories of the endless waiting game in hospitals. But if you need a good cry, remembering the sad memories of a dying parent can be a cathartic experience.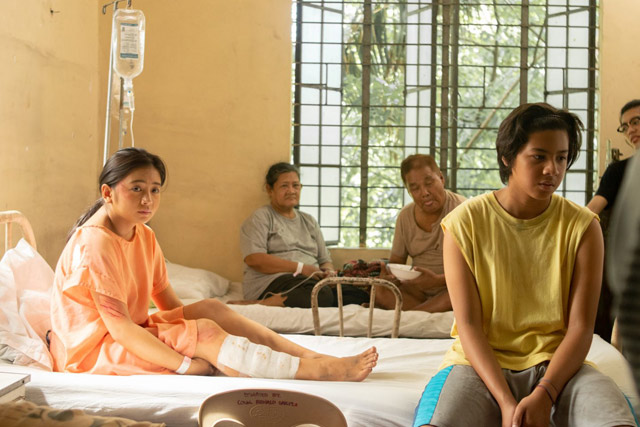 2) Isa Pa, With Feelings
Directed by Prime Cruz
Starring Carlo Aquino and Maine Mendoza
The love of Filipinos for romantic stories is undeniable. We've seen a good helping of romantic films this year—LSS, the music-themed movie inspired by the music of Ben & Ben; Elise, the poignant and funny love story that spans several years; Belle Douleur, the May-December love affair that gave Glorious a run for its money; and Hello, Love, Goodbye.
But the best romantic film of 2019 is Isa Pa, With Feelings.
It tells the story of Mara (Maine), an aspiring architect, and Gani (Carlo), her deaf neighbor.
The two develop a friendship that slowly blossoms into a romance. But as their relationship deepens, their communication issues also become more apparent.
It's noteworthy to mention the amazing chemistry between Carlo Aquino and Maine Mendoza. Both deliver in the tender moments as well as in the heartbreaking ones. The huge fight after the car accident is truly poignant—with Carlo evoking strong emotions with only his eyes and gestures.
Not only is Isa Pa, With Feelings a great love story, it's also a compelling story about the social gap between one who is deaf and the hearing other. To empathize with his character, director Prime Cruz puts us in Gani's shoes with the audio oftentimes going radio silent. It's a clever storytelling device, especially in a film that has so many music and dance elements. We see Gani trying his best to dance to the rhythm, relying only on vibrations to guide him. But the best part is, Mara is there to dance with him.
Isa Pa, With Feelings has a universal theme that can touch the hearts of Filipinos and viewers from other countries. It has the potential to resonate deeply with audiences as it tackles the need for inclusivity of the sensory impaired who are generally marginalized in society.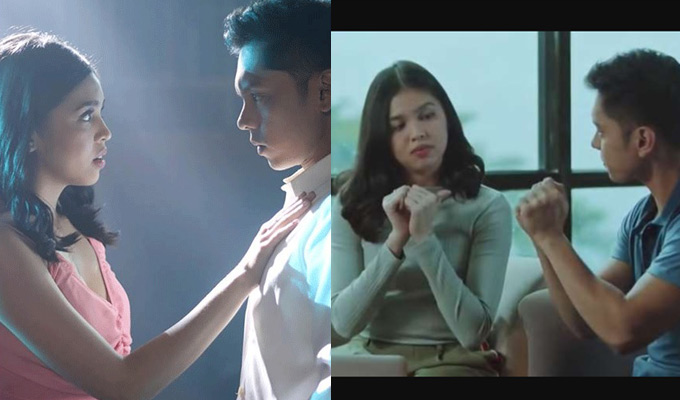 3) Hello, Love, Goodbye
Directed by Cathy Garcia-Molina
Starring Kathryn Bernardo and Alden Richards
Hello, Love, Goodbye catapulted itself as not only the highest-grossing Filipino film of 2019, but also of all time. Unlike previous title-holders, this acclaim is well-deserved because the film has a timeless appeal.
It revolves around two overseas Filipino workers (OFWs) who meet in Hong Kong and fall in love.
However, Joy (Kathryn Bernardo) is planning to leave the city soon to pursue her dreams elsewhere. Meanwhile, Ethan (Alden Richards) is about to become a permanent resident and is on the cusp of building a long-term life there.
What's most notable about Hello, Love, Goodbye is how it immerses us in the OFW experience—the daily hustle, the homesickness, and the impermanence of it all. Not that the story is any different from Anak or Sunday Beauty Queen, but the film manages to go deep into the lives of domestic helpers and Hong Kong residents with so much authenticity and breadth.
Then there's the pairing of Kathryn and Alden, which propels the film's dramatic stakes to even greater heights. Both are completely believable not only as lovers, but also as people trying to make their families proud.
The film's overarching theme of "chasing after your own ambition" is sure to resonate with everyone—that being in a relationship doesn't mean you have the same goals in life, and that ambition is a personal thing. Every once in a while, we get a Star Cinema film that breaks out of the rom-com mold and superficial happy endings.
I am absolutely floored by the ending of the film of Hello, Love, Goodbye. Even more so that they didn't attempt to reverse the "goodbye" with an "after 10 years" epilogue.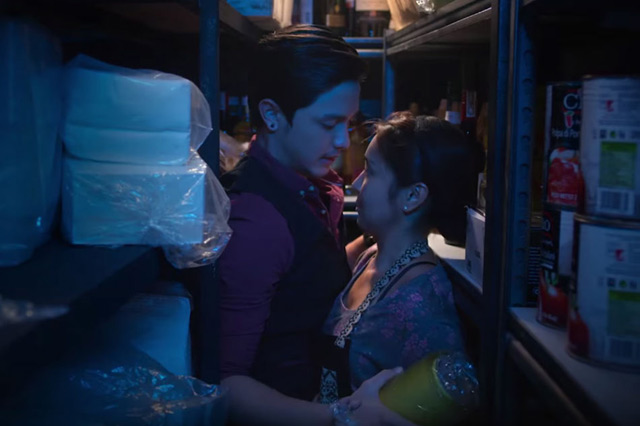 4) Watch Me Kill
Directed by Tyrone Acierto
Starring Jean Garcia and Junyka Sigrid Santarin
It's difficult to classify Watch Me Kill. Is it an action film, a modern Filipino Western, or a contemplative drama about loss and regret?
A stone-cold assassin (Jean Garcia) saves a teenage girl from a man she was paid to kill. Despite her initial reluctance, the hired killer takes care of the girl as she battles her inner demons.
Watch Me Kill is a mood. It has the intensity of a Western film, but with the elegance of arthouse cinema. Despite the violence shown onscreen, it maintains a measured and controlled approach. Director Tyrone Acierto has complete control over the mise en scene, showcasing a flare for stunning widescreen cinematography and evocative lingering shots.
I have some reservations regarding the big twist of the movie, but it's an absolute technical marvel that I can look past that.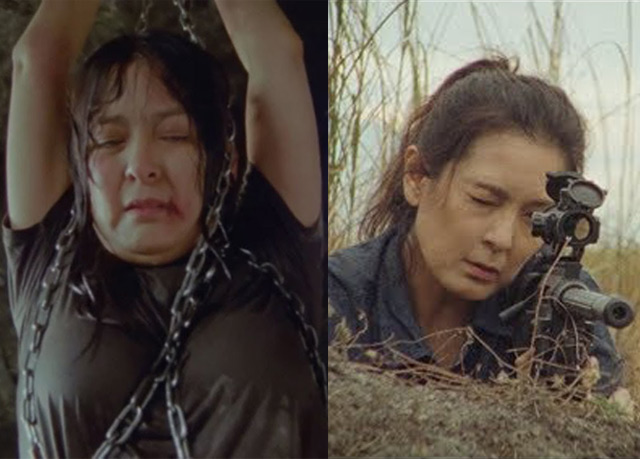 5) Metamorphosis
Directed by JE Tiglao
Starring Gold Azeron, Iana Bernardez, Ricky Davao, Yayo Aguila, and Ivan Padilla
Representation is a big story in 2019. A few months ago, there was an incident at a mall in Quezon City that involved a transgender woman who was detained after using a women's comfort room.
The LGBTQIA covers a wide spectrum and not everyone is well-represented on media. Metamorphosis aims to shine a light on another member of the LGBTQIA community—the intersex, those who were born with both male and female genitals known until mid-20th century as hermaphrodites.
Teenager Adam (Gold Azeron) is raised as a boy by his devout Christian parents, despite having two genitalia. Going through puberty is hard enough, more so for Adam. He is bullied by his classmates who call him gay. When he gets his first menstrual period, he starts to explore the duality of his sexual desires and tries to find his place in the world.
Metamorphosis is a tale of many ironies—clashing ideals on religion, cultural upbringing, and gender identification.
The biggest challenge for Adam is not accepting who he is, but accepting the gender role that his conservative father is forcing him to assume. For a teenager undergoing an existential crisis, this is too much to ask for.
This dilemma is not exclusive to the intersex. Several members of the LGBTQIA community (or anyone who is perceived to be different) have to deal with societal expectations in order to fit in. This lends a universal appeal to this unique story.
Some of the film's messages are too on-the-nose, but it makes up for it by handling this controversial subject matter with earnestness and sensitivity.
At the heart of the film is Gold Azeron as Adam. He embodies the anger, confusion, and determination of his character. We can't help but cheer for him in his pursuit of love and acceptance.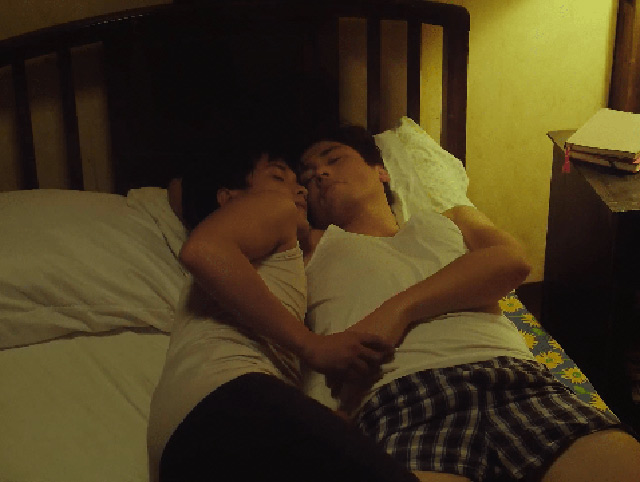 6) John Denver Trending
Directed by Arden Rod Condez
Starring Jansen Magpusao and Meryll Soriano
There have been plenty of stories chronicling the dark side of social media—the cyberbullying, online trolling, and proliferation of fake news. John Denver Trending navigates this milieu and sets it within the Philippine context in this post-truth age.
After being accused of stealing an iPad, a 14-year-old boy erupts with anger and starts a fight with his classmate. Little did he know that his fight was being recorded. He now faces the consequences of his video going viral.
Though not entirely faultless, John Denver is eventually stripped of his own voice to defend himself. Metaphorically speaking, the trial hasn't even begun but the jury (in this case, the general public) has already made their decision.
It is heartbreaking to see John Denver being subjected to trial by social media— demonized by anonymous trolls and judged prematurely even by the authorities. The film succinctly shows how the toxicity of social media spills over to real life.
This Cinemalaya 2019 entry is a grim portrait of how the truth is bent in service of a narrative that will please the popular opinion. What's even more frustrating and infuriating is that John Denver Trending is inspired by true events.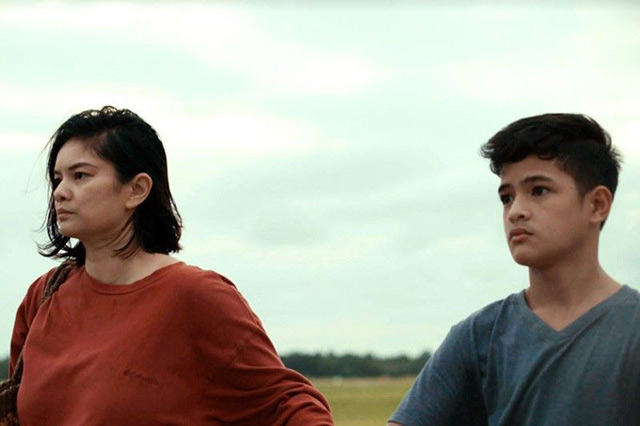 7) Sila-Sila
Directed by Giancarlo Abrahan
Starring Gio Gahol and Topper Fabregas
Sila-Sila feels intimate and personal. It seems like you're watching your friends banter with each other or share stories that are only meant for those who are close to them. This sense of intimacy is the film's greatest gift.
The film lets us in to the life of Gab (Gio Gahol), a 30-year-old gay man. He has just finished a one-year assignment in Cagayan de Oro. We later find out that the main reason he took that assignment was to escape his problems in Manila.
As he reconnects with his friends and ex-boyfriend, Gab is forced to face the issues and the people he has been running away from.
The central story focuses on the aftermath of a breakup—how Gab copes with the heartbreak, how it drives him to make rash decisions, and how it makes a ripple effect in every aspect of his life. But it goes beyond that, it dissects his search for a sense of belonging—whether in a new place or in the comfort of friends and loved ones.
Gab may be lost and the film's seemingly aimless narrative beats reflect that. He attends a high school reunion. He smokes weed in a stranger's car. He hooks up with an old fling. He reconnects with his ex-boyfriend. He attends a funeral.
A lot of things are happening. A lot of conversations are taking place. However, these specific but mundane events add up to something profound in the end.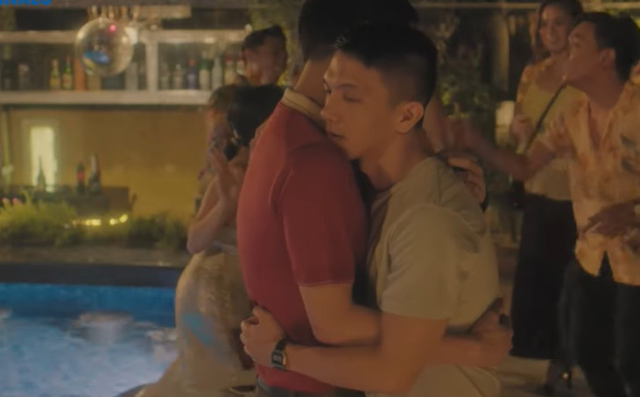 8) F#*@BOIS (Fuccbois)
Directed by Eduardo Roy
Starring Royce Cabrera, Kokoy de Santos, and Ricky Davao
F#*@BOIS (Fuccbois) feels like two different films. The first half introduces us to Ace and Miko, bikini pageant models and social media influencers, as they prepare for and compete in the Mr. Galaxy pageant. Although it's entertaining, this portion overstays its welcome fast.
It gets interesting once we are introduced to another character, "Brithanygaile," who invites the two boys to come with him. Ace and Miko are reluctant at first, but Brithanygaile is so obsessed with them that he threatens to leak their sex video.
The second half is where director Eduardo Roy ratchets up the tension. The slice-of-life drama evolves into a nail-biting thriller. The boys are taken to a secluded private resort for a night of debauchery and drugs. From the car ride to their arrival at the resort, Ace and Miko are intent on deleting the sex video from Brithanygaile's phone.
F#*@BOIS finds great pleasure in examining the power dynamics between Brithanygaile, who is later revealed to be an influential mayor, and the two boys.
It's difficult to identify who really holds the power. Is it the mayor who, in his own words, is Ace's lap dog? Or is it Ace and Miko who can seemingly get away with anything just because they are hot?
Everyone is culpable to a certain degree. And that's when things get really murky.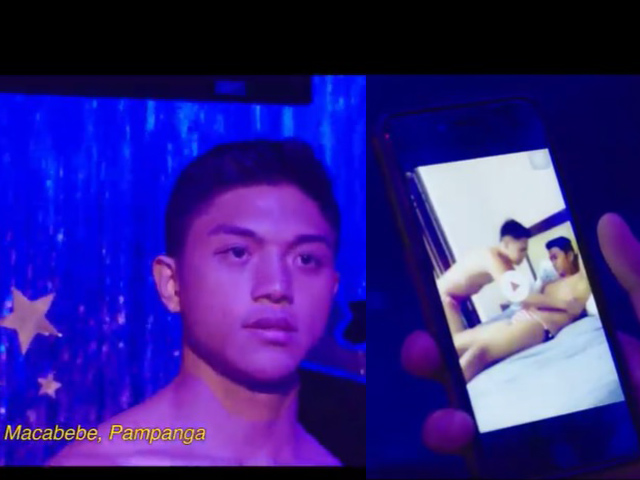 Ed's Note: The "PEP Review" section carries the views of individual reviewers, and does not necessarily reflect the views of the PEP editorial team.