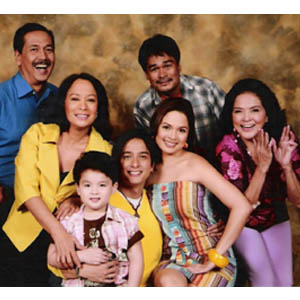 ---

Judy Ann Santos and Ryan Agoncillo's family comedy—Sakal,Sakali, Saklolo—has emerged as the top-grossing film of the 33rd MetroManila Film Festival. For the past two weeks, the Star Cinema film has beencompeting fiercely with Enteng Kabisote 4: Okay Ka Fairy Ko...The Beginningof the Legend.
Sakal, Sakali, Saklolo earned P122.9 million in thebox office while the fantasy movie produced by OctoArts Films/M-ZET Productions earned P104.7 million.
Filipinos abroad who want to watch the sequel of Kasal,Kasali, Kasalo can look forward to the international screenings scheduledthis month. On January 13, the cast of SSS will be in Honolulu Theater,Honolulu, Hawaii to screen the film tackling the couple's life after marriage.
Third runner-up in the 2007 MMFF is the three-part horrormovie Shake, Rattle & Roll 9 with its earnings of P68 million.Another Regal Films entry, Desperadas, made it to the fourth spot withP35.5 million. Best Picture winner Resiklo landed on the fifth spotafter posting P21.7 million in box-office receipts. The other entries are BahayKubo, which earned P19.5 million; Katas ng Saudi, with P3.3 million;Anak ng Kumander, P2.5 million; and Banal, with P2.4 million.
The nine Metro Manila Film Fest entries earned a total ofP380.3 million during the two-week festival, which started on December 25, 2007 and ended on January 7, 2008. This amount was much lowercompared to the total box-office receipts of P415 million last year and fellshort of this year's target of P500 million.