There are love teams and there are love teams. However, the CharDawn (Richard Gomez-Dawn Zulueta) tandem is in a league of its own.
It has weathered time (they first made a big splash via the film Hihintayin Kita sa Langit in 1991) and intense competition from the fandoms of KathNiel (Kathryn Bernardo-Daniel Padilla), LizQuen (Liza Sobrano-Enrique Gil) and JaDine (James Reid-Nadine Lustre).
The fans of Richard and Dawn– single and carefree back then – are now parents, who must have passed on their fascination for CharDawn to their children.
In fact, CharDawn has an upcoming movie, the romantic drama A Love Affair with Bea Alonzo as the third wheel in the husband-wife relationship.
Why has CharDawn remained as hot as the time the two stars were still single and fancy-free? Why has their tandem endured even though they are now married to their respective spouses (Richard to Representative Lucy Torres of Leyte's fourth district and Dawn to Davao Del Norte Representative Anton Lagdameo)?
Let us count the ways:


1. People love going back in time (which also explains the popularity of #throwback).

Richard Gomez and Dawn Zulueta represent the early '90s – a simpler time when social media was unheard of and romance unfolded much more slowly – not with a mere click of the computer keyboard.

This longing for the good old days rubs off on children of parents who grew up in the 1990s.

Plus, the old and new generation of viewers can always turn to YouTube and the free channel to catch old films.



2. Everybody loves a happy ending.

It doesn't matter whether Richard and Dawn part ways somewhere in the story. The point is that they reunite – even in the ever after. Who could forget seeing Richard and Dawn's characters in Hihintayin Kita sa Langit happily chasing each other in the afterlife?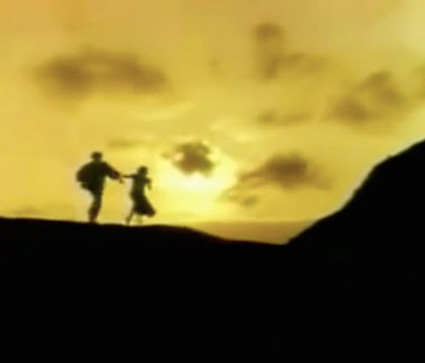 3. They have remained friends so the chemistry remains.

Whether they play sweethearts (in 2012's blockbuster TV drama Walang Hanggan) or husband and wife (in the upcoming film The Love Affair), you feel the thrill of romance and warmth of true love when you see them on screen.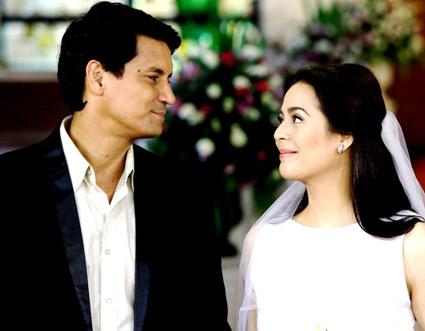 Marco and Emily in Walang Hanggan

4. They're true to themselves.

Richard and Dawn know that at their age, they can no longer play tweetums roles. So they sit down and talk about what projects best suits them. They've turned down a couple of projects where they won't be true themselves: two mature people who have seen a lot about life. CharDawn as husband and wife? Yes! As two awkward lovers? They know the fans will scream bloody murder.


5. Richard and Dawn know their responsibilities to audiences.

At their age, Richard, 49, and Dawn, 46, know they owe it to fans to come up with realistic stories and characters that are as close to real life as possible. So they play ex-sweethearts who cross paths (She's Dating the Gangster) years after, and a married couple having problems with their relationship (A Love Affair).
KathNiel, JaDine and LizQuen – take note!