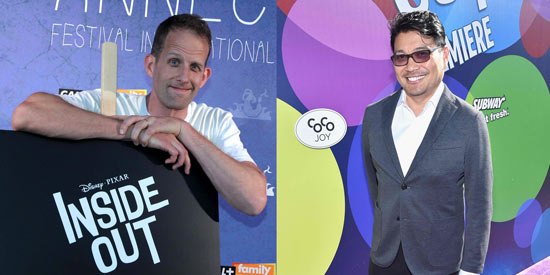 ---


For the past five years, Ronaldo "Ronnie" del Carmen has been co-directing the Disney-Pixar animated film Inside Out.

The Fil-Am filmmaker collaborated with Pete Docter who has been nominated for six Oscar Awards, including best animated feature winner Up and nominee Monsters, Inc., as well as best original screenplay for Up and WALL•E.

Born and raised in Cavite, Ronnie was instrumental in the creation of this movie that he also conceptualized with Pete.

Both filmmakers are cited in the closing credits as having come up with the original story.

Inside Out had its world premiere at the prestigious 68th Cannes Film Festival held last May.

When it was screened out of competition in Cannes, the film received an 8-minute standing ovation.

The filmmakers will be in Southeast Asia from August 2-10 as part of a three-city tour just before Inside Out opens in Philippine cinemas on August 19.

The tour which began in Kuala Lumpur, Malaysia and headed to Jakarta, Indonesia finally comes to an end in Manila, Philippines.

Both Ronnie del Carmen and Pete Docter are scheduled to meet with numerous Disney-Pixar fans and the local creative communities during their Manila visit.

The Philippine tour will also serve as a homecoming for Cavite native Ronnie who migrated to the United States several years after graduating from the University of Santo Tomas.

Aside from co-directing Inside Out, Ronnie has also been a member of the story team on a number of Pixar's films, including the Academy Award-winning features Finding Nemo (which is famous for showing a nipa hut in the fish tank), and Ratatouille. The 55-year-old artist served as story supervisor for Up, the first animated film feature to open the Cannes Film Festival (2009).

Ronnie fell in love with animation at an early age while growing up in the Philippines and watched cartoons devoutly--especially Disney's Wonderful World of Color.

When he was 15 years old, he landed a job as a painter on the set of the war film Apocalypse Now, which was shot in the Philippines.

He attended the University of Santo Tomas where he earned his Bachelor of Fine Arts in advertising.

He moved to the United States in 1989 and worked as a storyboard artist for Batman: The Animated Series and for Dreamworks as a story supervisor.

Occasionally, he would dabble in comic book work for DC, Marvel and Dark Horse.

Pete Docter and Ronnie del Carmen will attend the by-invite-only red carpet premiere on Friday night, August 7, at the IMAX SM Aura in Taguig.

This Monday, August 10, Ronnie will also give an inspirational lecture before local animators and animation students in an event organized by the Animation Council of the Philippines. Venue is also the IMAX SM Aura.

Lat June 19, the Disney-Pixar movie opened in the U.S. by grossing $92 million, which is considered the highest opening for an original film, beating Avatar's previous record.

One of the best reviewed movies to date, Inside Out is a comedy adventure featuring a team of Emotions who help guide Riley, an 11-year-old girl who is uprooted from Minnesota when her father starts a new job in San Francisco.

The five emotions ruling Riley are voiced by Amy Poehler (Joy), Mindy Kaling (Disgust), Bill Hader (Fear), Phyllis Smith (Sadness) and Lewis Black (Anger).

Inside Riley's mind, the personified emotions live in Headquarters where chaos ensues as the young girl struggles to adjust to a new city and school.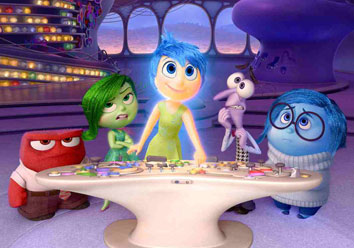 (To learn more about this movie, read: Meet the celebrities who lent their voices for animated film Inside Out)


ADVERTISEMENT - CONTINUE READING BELOW