Another "mistress movie" is currently being shown in cinemas nationwide – yes, it's Star Cinema's new offering – Etiquette for Mistresses.
The movie—which stars Kris Aquino, Kim Chiu, Iza Calzado, Cheena Crab, and comebacking actress Claudine Barretto—depicts a group of friends who are all struggling and helping out each other because they are "the other women."

Throughout the film, viewers get to see the rules that Georgia (Kris Aquino), Chloe (Claudine Barretto), Stella (Iza Calzado), and Charley (Cheena Crab) have been taught to follow—or else.
However, according to director Chito Rono and the cast members themselves, this is not like other "kabit" movies.

In fact, it strays from the usual plots of mistress movies that are filled with hair-strangling and showdowns between wives and mistresses. And if you're looking for skin exposure, sorry, there are no bonus steamy scenes and hot leading men for you to ogle at.
There are people who brand the film as glorifying mistresses. (Well, the trailer does ask: how do you teach a woman to become a mistress…but why would you?)
But there are things that make Etiquette for Mistresses different from other mistress movies.

We give you 10 reasons that may or may not convince you to watch this film, which is graded B by the Cinema Evaluation Board.



1. The movie is truly Claudine Barretto's comeback.
Even though she shares screen time with five other lead stars, Claudine Barretto really stood out in her movie comeback.

Her character, Chloe, is the most aggressive and impulsive of the five mistresses. She does not stick to the rules and she has no qualms about breaking them just to see the man she loves.
Claudine's acting skills have not faded even though she has not done a movie since 2010's In Your Eyes. Whether the scene calls for dramatic prowess or comic timing, the Optimum Star is able to deliver.

Her Chloe character is more rebellious compared to roles she did in the past. She is indeed a scene stealer and proves that she is still the actress we loved during her Mula Sa Puso days.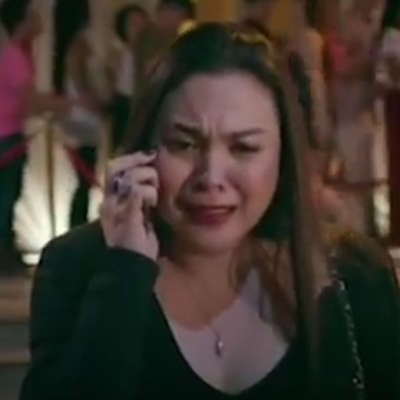 Claudinians can also look forward to their idol's reunion with her Sa Dulo Ng Walang Hanggan villain, Pilar Pilapil. The veteran actress impresses with her quiet dignity and her civil demeanor.

Oh, and if you observe closely enough, you might be reminded of Claudine's Rosemarie persona from Saan Ka Man Naroroon.



2. Kris Aquino's acting has improved – but she still retained her trademark horror-movie glare.
In the movie, Georgia (played by Kris Aquino) is tasked to teach Ina (played by Kim Chiu) on how to become the graceful mistress that any man wants. Kris infuses her character with poise and grace as she finds a way to teach her discreet methods to the young lady.
In fairness to the Queen of All Media, she handled dramatic and confrontation scenes very well compared to past drama movies and teleseryes.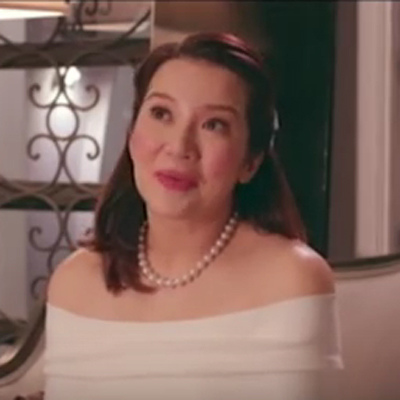 However, it seems that she is too steeped into horror-movie acting that traces of it can still be seen in the film, as reflected in her tendency to widen her eyes and off-putting pauses when she speaks.



3. Kim Chiu has a tendency to slip back to rom-com acting.
A more mature Kim Chiu is expected to be seen in this movie. Yes, her character matured when it comes to her looks: she wears cropped tops, skimpy dresses, and short shorts. Her character got groped by guys while performing as a club singer in Cebu. And it's your rare chance to actually hear Kim swear as she shouts: "P*tang in*ng mga rules 'yan!"
Kim did well in her breakdown scenes, especially when she played the guitar, surrendered herself to alcohol and cried. But in most of her scenes, she shows jolly, lighthearted acting that brings to mind her past performances in films with loveteam partner Xian Lim.

However, her character in the 2009 teleserye Tayong Dalawa was arguably even more dramatic and mature.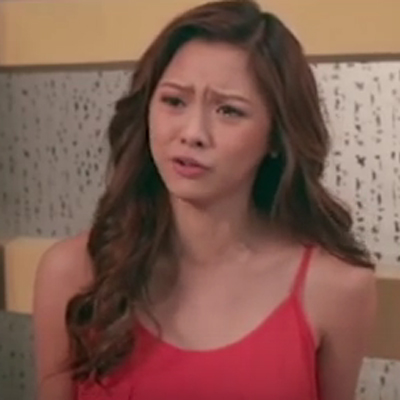 At least, she was able to showcase her singing ability (and in Cebuano, at that!). And hey, she just did what she knows best: doing comedy. And she succeeded.



4. The film gives a commentary on gender roles in this modern age.


This movie is based on Jullie Yap Daza's bestselling book, Etiquette for Mistresses and What Wives Can Learn From Them.

One of the rules states: "A man with a mistress has a double life. A mistress has half a life. Cheer up! A career will make you whole."

For a career-driven woman like Stella (played by Iza Calzado), it is surprising to see her threaten her job as a lawyer in order to take care of her lover.

However, her explanation will touch hearts when she decides to stand by her man and let this define her as a person.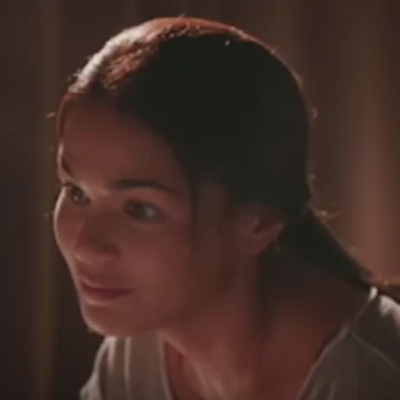 5. There are no love scenes.
This is the biggest difference of Etiquette for Mistresses from other mistress films. It did not show steamy bed scenes or torrid kissing scenes.

There are no hot hunks as leading men… well, Zoren Legaspi is there, but you won't see him topless.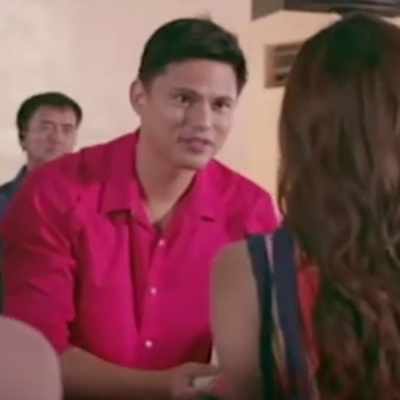 6. No word wars or bikini and fashion showdowns between the wife and the mistress.
There was a character who had a confrontation with the legal wife.

You won't see staredowns or hair-grabbing scenes between the characters. You won't hear the wife saying the words "ahas" and "mang-a-agaw" to the mistress. It's just two normal people talking, settling their differences (or in this case, pointing out their tragic similarity).
The other confrontation scene is the fight between fellow mistresses, Kris and Claudine, that inevitably ends with a slap.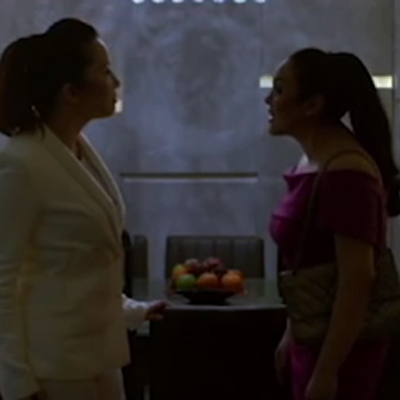 Can you still say that it's just like No Other Woman, A Secret Affair, or My Neighbor's Wife?



7. No "mataray" lines but there are plenty of quotable quotes worth remembering.
"A failed marriage bruises a man's ego. Men don't like failure that's why they keep their wives and go out with other women."
"Kaya ko palang paninindigan ang isang bagay basta paniwalaan ko lang ito."
"Find the courage to leave him while you still can."
These are just three of the notable lines from the movie's characters.



8. The ending fails to show the dire consequences of their actions.
Unfortunately, there were loose ends in the movie's plot. It just glossed over the fact that the ladies committed a serious crime and seemed like they just got away with it.
We can't reveal too much but suffice it to say that one's cry for justice went unheeded as the movie ended.



9. There were no leading men…until the end.
Someone will get married. Someone will bear babies. Who were the chosen guys? You'll just have to watch to find out.
Clue: They are both hot!



10. The movie focuses on the friendship of five women… who just happened to be mistresses.
More than tackling the rules of being a mistress, the movie centered on the friendship of these five women.

It could even be alternatively called etiquette among friends. When confronted with the possibility of being an accessory to a crime, do you stay with your friends or do you run?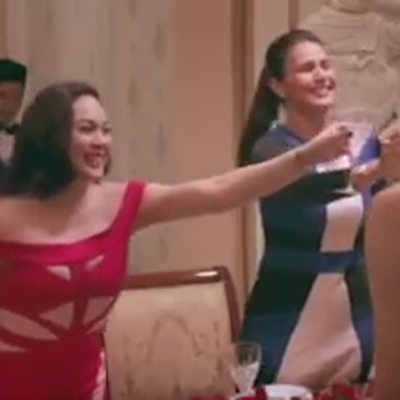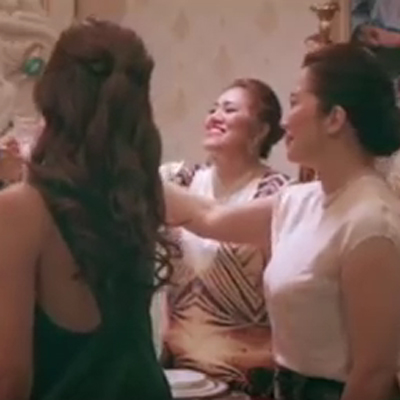 PEPsters, what can you say about Etiquette for Mistresses?

Share your thoughts in the comments section below.



Ed's Note: The "PEP Review" section carries the views of individual reviewers and does not necessarily reflect the views of the PEP editorial staff.