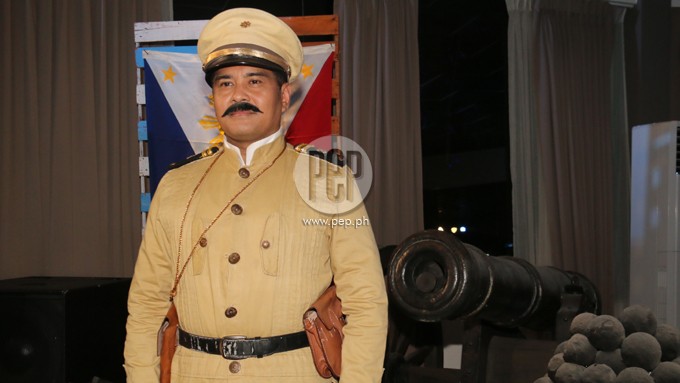 ---
Heneral Luna fails to enter the shortlist for the Best Foreign Language Film Category of the 88th Academy Awards.
The historical biopic of General Antonio Luna, starring John Arcilla, was the Philippines' official entry to the foreign film category of the Academy Awards.
Unfortunately, the film did not make the final cut when the Academy of Motion Pictures and Sciences released its shortlist for the said category.
According to www.oscars.org, the official website of the Academy Awards, 81 films were originally considered for the category, including Heneral Luna.
In the end, only nine foreign language films made it to the shortlist:
The Brand New Testament (Belgium)
Embrace of the Serpent (Colombia)
A War (Denmark)
The Fencer (Finland)
Mustang (France)
Labyrinth of Lies (Germany)
Son of Saul (Hungary)
Viva (Ireland)
Theeb (Jordan)
The Academy committee members will watch the said films from January 8 to 10 before casting their votes. The shortlist will then be trimmed down to five films after the three-day screening.
The final nominees for the 88th Academy Awards will be announced live on Thursday, January 14, at 5:30 a.m. (9:30 p.m., Philippine Time) at the Academy's Samuel Goldwyn Theater.
The winners of the Oscars will be announced live on February 28.
It can be remembered that Heneral Luna also missed the chance to earn a nomination for the Best Foreign Film Category at the 2016 Golden Globe Awards.
Read: Heneral Luna misses chance to earn nomination in Golden Globes 2016
Directed by Jerrold Tarog, Heneral Luna earned P257 million during its Philippine run and is considered as the "highest grossing Filipino historical film."