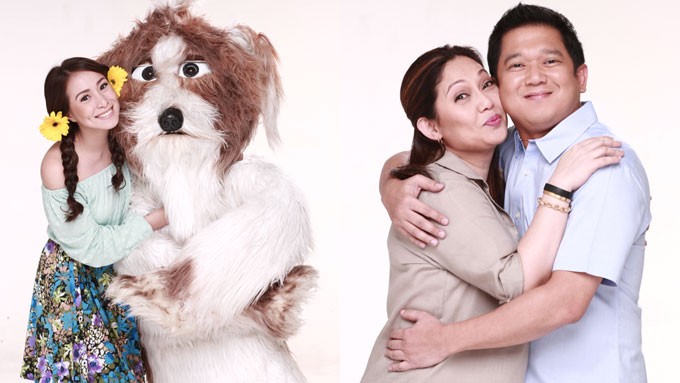 ---

Bob Ong's 2011 best-selling book Lumayo Ka Nga Sa Akin (LKNSA) has recently been adapted into a movie.
Produced by VIVA Films and Heaven's Best Productions, the film spoofs the commercial filmmaking industry in the Philippines.
Just like the book, it consists of three episodes that display three different popular genres in Pinoy movies: action, horror and drama-romance.
The first episode titled "Bala sa Bala, Kamao sa Kamao, Satsat sa Satsat" was directed by Mark Meily and featured Benjie Paras and Candy Pangilinan in an action segment.
The second is the horror episode "Shake, Shaker, Shakest" that brought together Herbert Bautista and Maricel Soriano. It was helmed by director Andoy Ranay.
The last episode "Asawa ni Marie," topbilled by Cristine Reyes and directed by Chris Martinez, presented a parody of a traditional teleserye and concentrated on the melodrama-romance genre.
Without giving away too much info about Lumayo Ka Nga Sa Akin, here are reasons to watch or not watch the movie:


1. Maricel Soriano and Herbert Bautista are a funny duo onscreen.
In the horror episode of Lumayo Ka Nga Sa Akin, Maricel and Herbert play a married couple who suddenly find themselves in a haunted mansion together with their children played by Shy Carlos, JM Ibañez and Andrew Muhlach.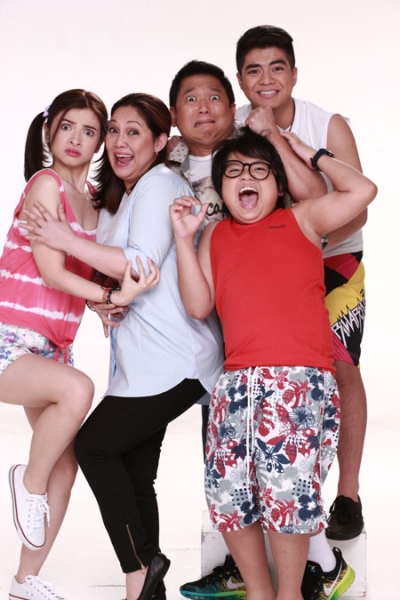 To save themselves from further harm, they have to find a cursed object that causes terrifying events in the haunted mansion.
Known for being the best comedy actors of the country during their time, it was a good idea to put Maricel and Herbert together in a movie. The seasoned actors proved that they are still effective in delivering humor on the big screen.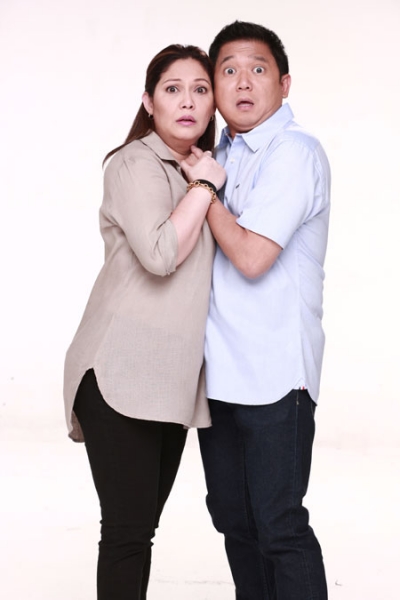 Also, Shy Carlos, JM Ibañez and Andrew Muhlach also had funny antics that will make audiences laugh, as did Ryan Eigenmann (who veers away from kontrabida roles to bring life to a music-loving Indian guy).



ADVERTISEMENT - CONTINUE READING BELOW
2. Cristine Reyes brings humor without showing skin.
Cristine, who is making a movie comeback in LKNSA after her pregnancy, topbills the third episode "Asawa ni Marie," which is a parody of Filipino romance drama movies and telenovelas.
In the episode, she plays Marie, a poor farm girl who is torn between two rich brothers: Senorito Lapid (Jayson Gainza) and Senorito Bogz (Paolo Ballesteros). Her life in the hacienda is made miserable by Senorita Avila (Antoinette Taus), who is jealous of Marie and longs for the love of the hacienderos.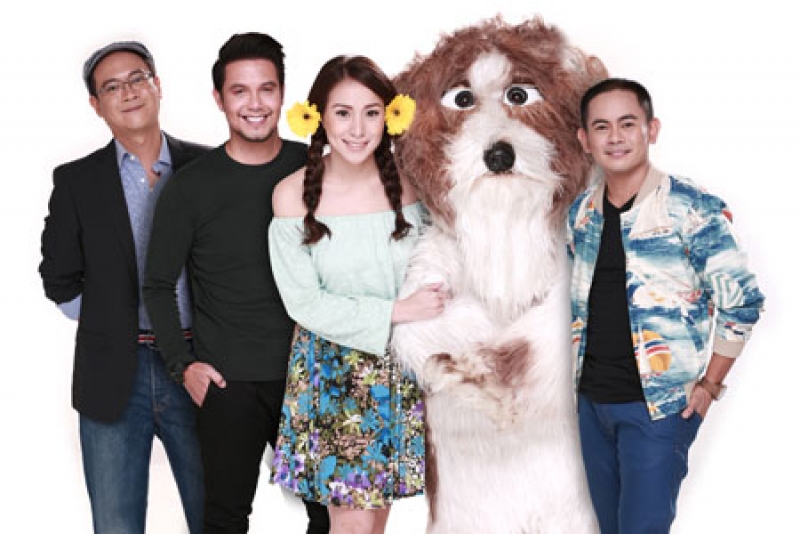 Cristine elicits laughter without the need to show skin. She doesn't wear bikinis or sexy outfits for viewers' entertainment and she displays comic timing in this portion.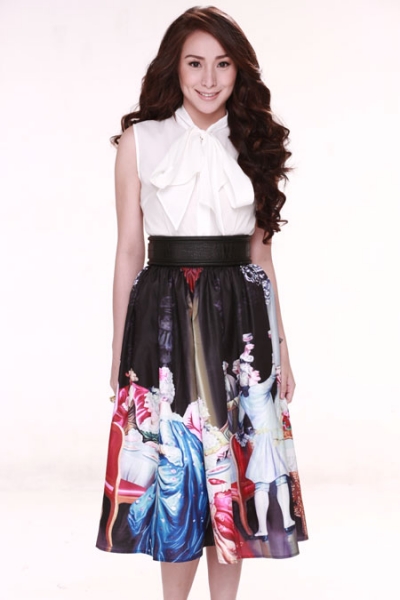 Also, the whole ensemble in "Asawa ni Marie," especially Paolo Ballesteros, Jayson Gainza and Antoinette Taus, were effective in injecting humor in this comedy movie.
It is refreshing to see Paolo portray a gorgeous hunk on the big screen, which is a far cry from his Lola Tidora character in Eat Bulaga's Kalyeserye.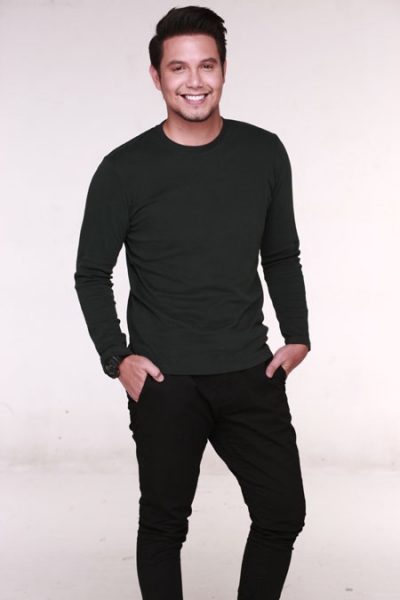 3. The movie depicts the current status of filmmaking in the Philippines.
Through parody, the movie pokes fun at the current state of the movie industry of the country.
The first episode topbilled by Benjie Paras and Candy Pangilinan showed how goons, kidnapping, and shooting incidents are a staple in action films. The episode even included a tutorial on how to be the perfect kontrabida (executed by John Regala) or a how a love story is depicted in an action movie.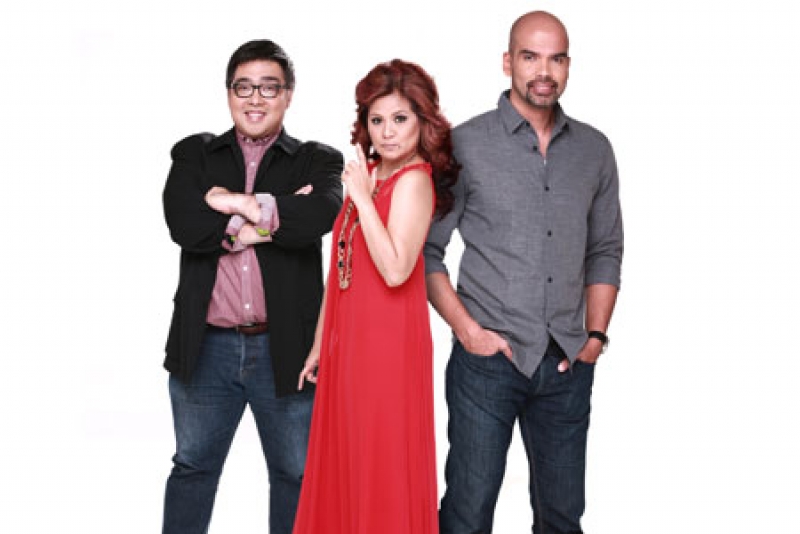 The second episode, on the other hand, showed not only how horror films are made, but also stated common practices, such as casting talents just because they are related to the producer.
It also discussed piracy by showing subtitles with grammatical errors, because it is well-known that piracy is rampant in the country.
ADVERTISEMENT - CONTINUE READING BELOW
The third episode is patterned after a typical Pinoy teleserye, complete with its cliches--haciendas, forbidden love, love triangle and the likes.
It even showed how teleseryes shifted from the usual romance-drama theme to fantaseryes.



4. However, it somewhat looks down on Filipino audiences.
Aside from poking fun at the creators of commercial movies, Lumayo Ka Nga Sa Akin also puts the spotlight on the audience.
The movie looks down on Pinoy viewers in the third episode, "Asawa ni Marie," when it was pointed out that a rich character cannot use English lines because they might not be understood by the masses.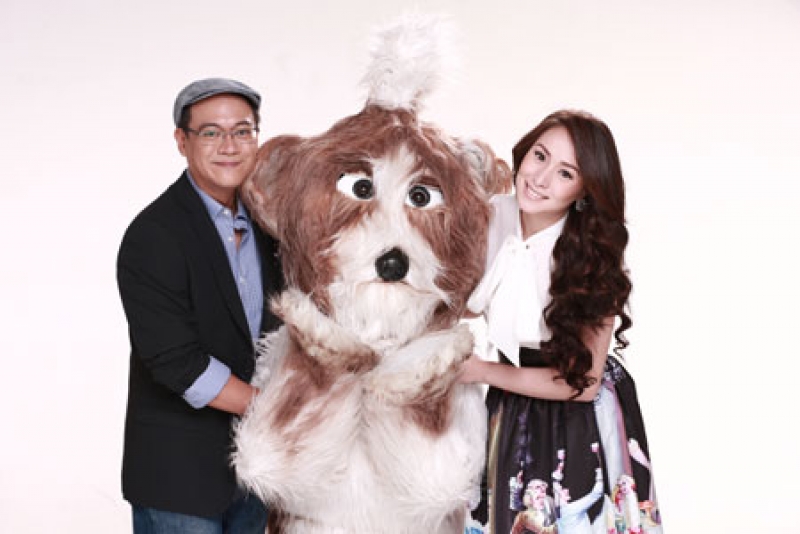 In another scene, the English dialogue delivered by a character was immediately translated to Filipino. Again, the joke poked fun at viewers since it was stated that some audiences might not be able to understand unless the lines were in the vernacular.



5. The movie serves as a wake-up call for film producers and audiences.
In connection to the fourth item of this list, Lumayo Ka Nga Sa Akin actually serves as a wake-up call for film producers to create more substantial movies in the future.
The same message is being given to viewers who just might recognize themselves being reflected in the various situations.
LKNSA manages to educate audiences and provide comic entertainment that hopefully will translate to critical thinking.
It is a challenge now for movie producers to come up with films that won't insult the intelligence of viewers and become an embarrassment to the industry.