A different Piolo Pascual will be seen in Star Cinema's upcoming movie, Love Me Tomorrow.
In a cinema teaser launched last May 5 on Star Cinema's official Youtube account, viewers had a chance to learn more about this movie directed by Gino Santos.
In the teaser, Piolo can be seen bringing life to JC, a DJ who has a one-night stand with Janine (Coleen Garcia). However, he will soon cross paths with Cristy (Dawn Zulueta), whom he actively pursues.
This is a departure from roles previously played by Piolo since his new character is naughty, playful, and "presko." Dawn's character even described him in the movie as "gwapong gwapo sa sarili."
Here are five times the Ultimate Showbiz Heartthrob showed his naughty side in the first teaser of Love Me Tomorrow:


1. When Coleen requested a song from club DJ Piolo, guess what the DJ asked in return?
While partying at Revel Bar, Coleen's character Janine caught the eye of the "papable" DJ JC (Piolo) while spinning at the booth.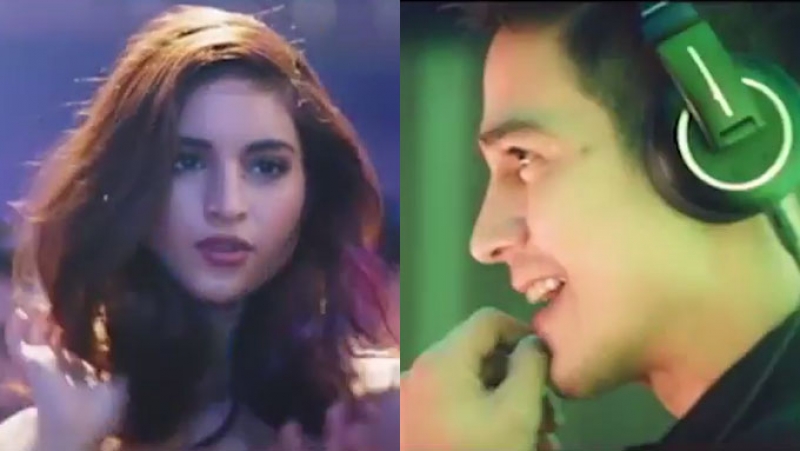 She then went to the booth and asked if she can request a song from the DJ.
Before he gave in to her request, JC asked, "What's in it for me?"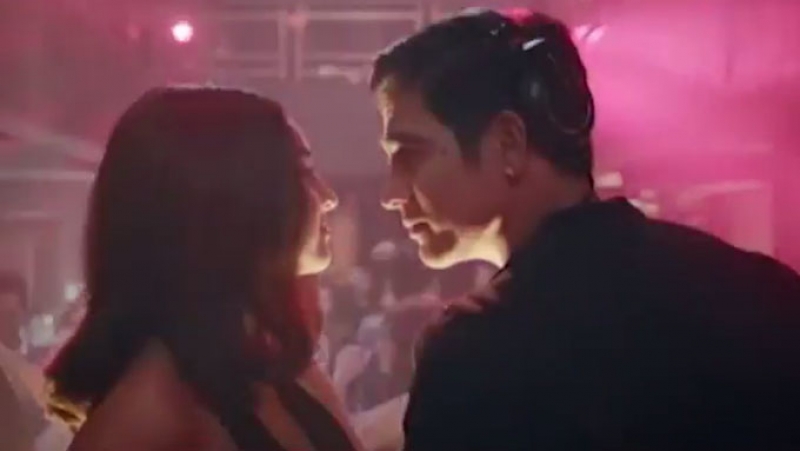 The next scene abruptly showed the two having sex.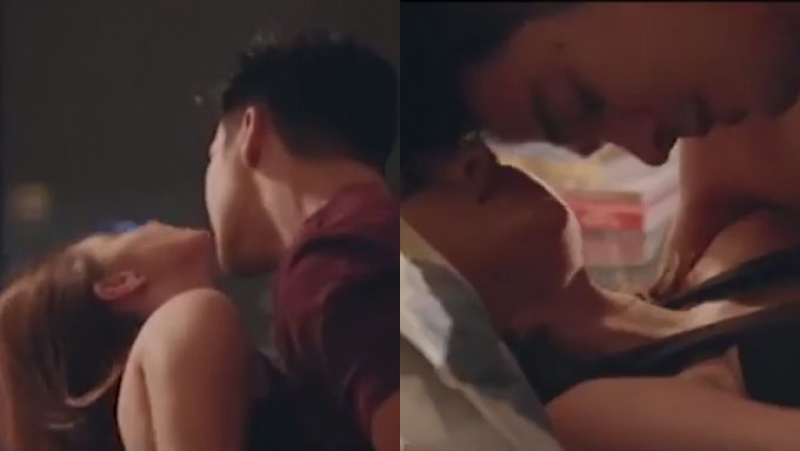 2. Piolo treated one-night stand with Coleen as "fun."
The next day, Janine approached JC to talk about what happened between them.
But all she got from the DJ was, "Last night was fun, and the night before that. That's all it was. Fun. Klaro?"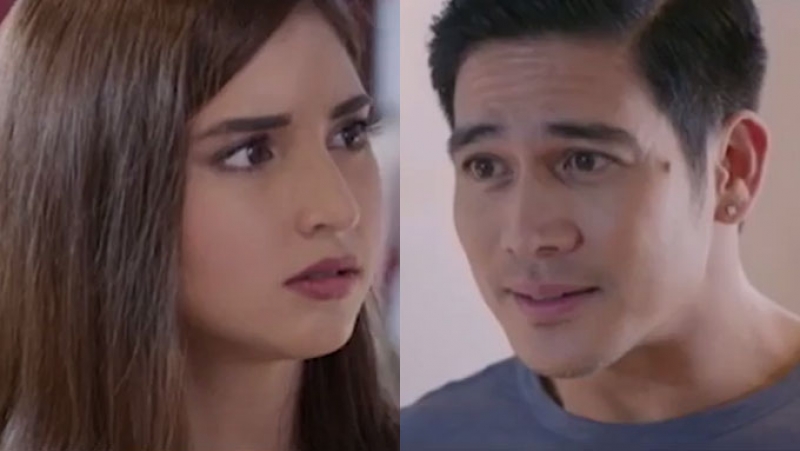 3. Piolo laughed when a doctor thought he is Dawn's son.
After his encounter with Janine, JC was bitten by a dog owned by Cristy (Dawn Zulueta). Cristy then brought JC to a clinic so that he would be given first aid.
While the pretty doctor was giving his wound proper treatment and bandage, JC was shouting "Ang sakit doc, masakit doc, e," in a seductive, sarcastic way while looking at Cristy. This made Cristy awkward.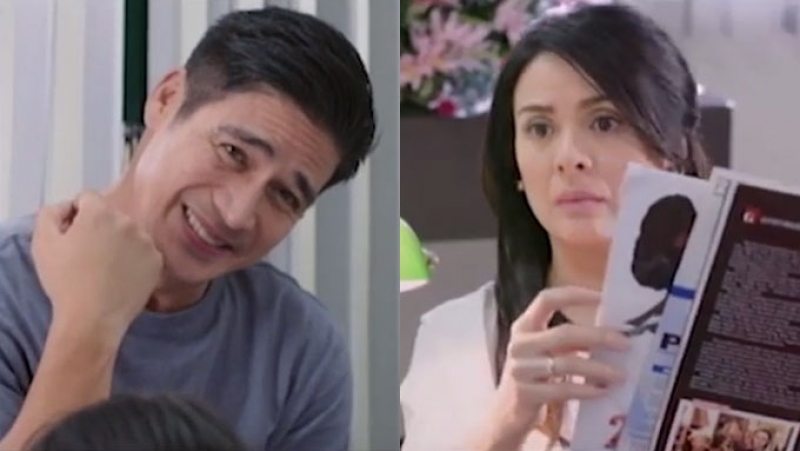 When the doctor left them, she told Cristy, "Your son will be just fine."
When Cristy protested that she is not JC's mother, the guy laughed but immediately stopped himself.


4. Piolo flashed his manhood in front of Dawn.
When Cristy opened her bathroom door, he found JC inside sitting on the toilet bowl, naked, which shocked both of them.
JC then went outside with only a towel covering his manhood. Cristy kept on shouting that JC took advantage of her.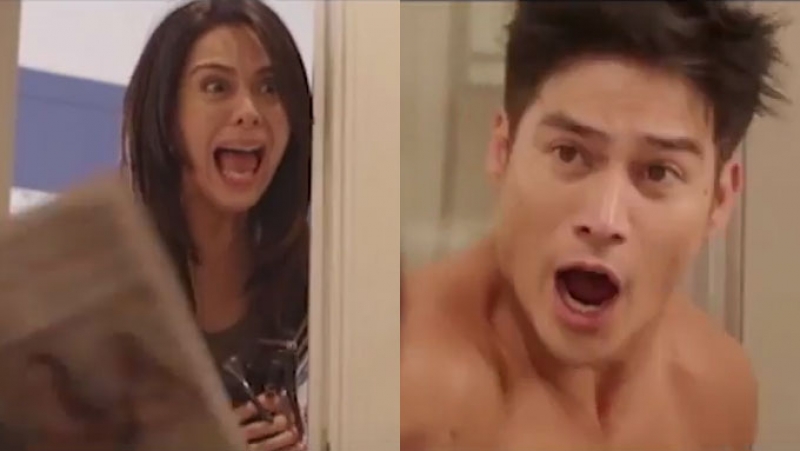 JC then answered her, "Ako na nga nagmamagandang loob, ako pa masama!"
Suddenly, his towel dropped and he naughtily told Cristy, "Breakfast is ready!"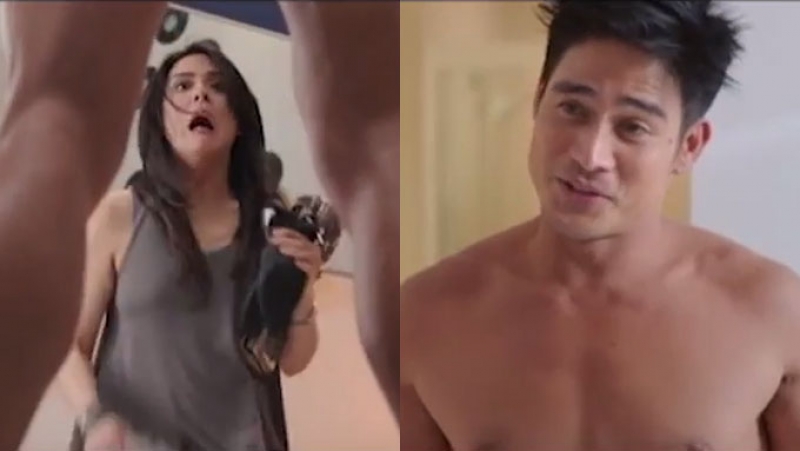 5. Piolo accused Dawn of stalking him but in return, he makes a bold confession.
When the two saw each other again at a music fest, JC was stunned by Cristy's beauty. But then, he accused her that she might be stalking him.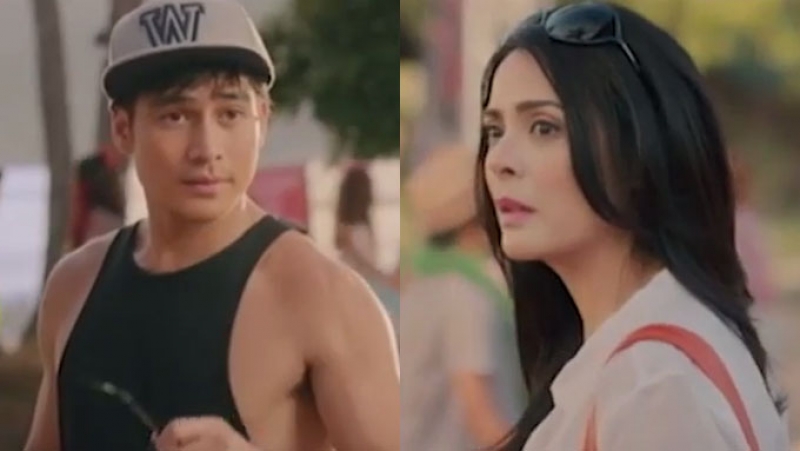 Of course, Cristy defended herself and told JC, "Gwapong-gwapo ka rin sa sarili mo, ano?"
JC answered him, "Well, you're not bad yourself."
The exasperated Cristy asked why JC kept on teasing her and in response, he admitted, "Because I like you."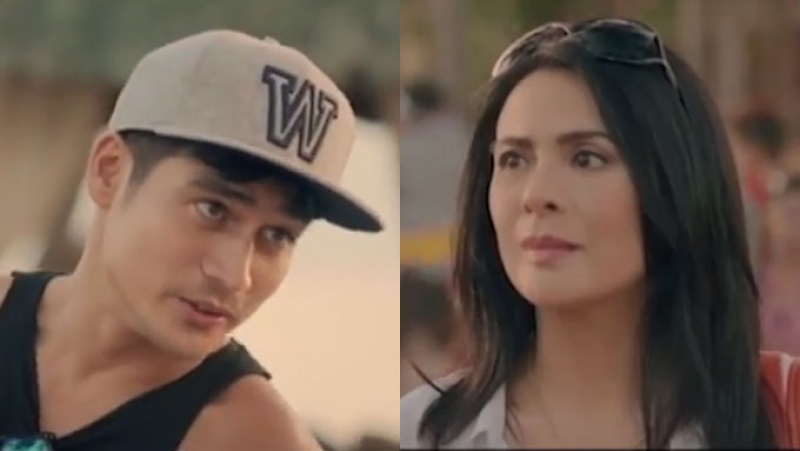 Love Me Tomorrow is directed by Gino Santos, who is known for the youth-oriented film #Y, the sexy drama Ex with Benefits, and the horror film Lila.
See more of Piolo's naughty, sexy side when this Star Cinema movie opens in cinemas on May 25.
(LOOK: Piolo Pascual feels younger than son Iñigo after doing movie with Coleen Garcia and Dawn Zulueta)