Just like Dory, Pixar sketch artist Paul Abadilla identifies with the beloved blue tang fish.

The Fil-Am animator makes his way back home to the Philippines after working on the movie Finding Dory for the past one and a half years.

Born in Manila, Paul moved to California at the age of seven, and was raised in Milpitas and San Jose, California. He graduated from San Jose State University, Summa Cum Laude with a Bachelor of Fine Arts in Animation and Illustration.

He joined Pixar Animation Studios as an intern in June 2008. He has served as a sketch artist in several art departments doing shading and set design on the feature films Monsters University and Academy Award-winning Brave. Most recently, Paul was a set artist for Disney•Pixar's Inside Out.

Paul is one of the animators who worked on the sequel of the blockbuster hit Finding Nemo (2003). For Finding Dory, he worked extensively on the Kid Zone touch pool scene.

PEP.ph (Philippine Entertainment Portal) and other select members of the media recently had the chance to interview the 32-year-old artist at the Makati Shangri-La Hotel to talk about his experiences working in one of the most prestigious animation studios.

Thirteen years after the release of Finding Nemo, the forgetful blue tang fish (voiced over by Ellen Degeneres) is now the main protagonist in the movie Finding Dory, which will be released in cinemas starting June 16, 2016. Dory explores her childhood through flashbacks. Through the help of Nemo and Marlin and new characters, Dory embarks on a life-changing quest to go back home and be reunited with her parents.

Paul candidly admits that he can identify with Dory because "I'm forgetful sometimes, yeah."

He continues, "With my coming back home right now, I'm like going through a similar thing that Dory's going through in the film where she is in search of her roots.

"For me it just feels great to rediscover things about my hometown that I really miss--the food, the people."

If he could pick any particular memory about the Philippines that he would want to depict in a movie, he says: "There's definitely some events in my time here as a child that I would like to show. Simple things like playing outside with friends, Filipino games that kids play or just like my surroundings as a kid.

"There's also my experiences of commuting from Pandacan all the way from Alabang just to go to school."

He recalls with fondness some of the Pinoy games that he used to play as a kid while growing up in Pandacan.

"There's patintero, marbles and jolens, trumpo, and sipa."

Perhaps as a testament to the growing influence of Filipinos in the animation industry, a bahay kubo (nipa hut) was seen in the aquarium of Nemo in the movie Finding Nemo.

Paul recalls, "From what I remember the bahay kubo came from a long-time veteran set designer named Nelson Bohol. We worked together on Finding Dory. He was on this project for a little bit and as far as this movie is concerned, I'm not aware of any Easter eggs of that type here.

"Although I did keep that at the back of my head for opportunities for me to include certain things.

"But I think at the time, it was so fast paced that I just needed to get the work in, and have it produced. If there are any opportunities for me to put in some Pinoy elements there, I definitely would."

Given the large population of Filipinos working in Pixar, they coined the term "Pix-noy" to refer to a Pinoy working at Pixar.

Paul reveals that another term has been coined to refer to our kababayans working there: Pinoy Pixnarians.

When asked about the Pixnoy community in Pixar, he broke into a smile and recalled the time when he and his colleagues went on a picnic.

"We congregate wherever there's food! We have our annual potluck and the last thing we had was one summer day. It was warm outside and everyone brought halo-halo ingredients so that we could do that so that was fun.

"The Filipino community is widespread within the company. We're well represented in arts, story, animation, consumer products, security, human resources, and even in the caf. Yeah, we're everywhere. One of the chefs is Filpino so it's not unusual for us to see menu items like adobo and sisig."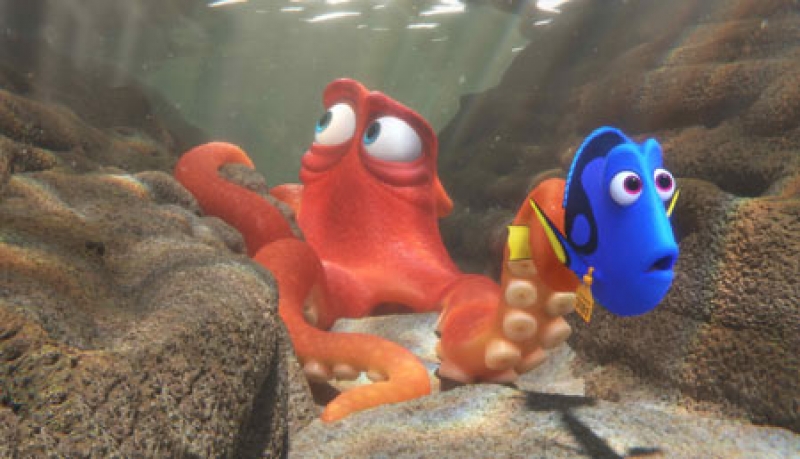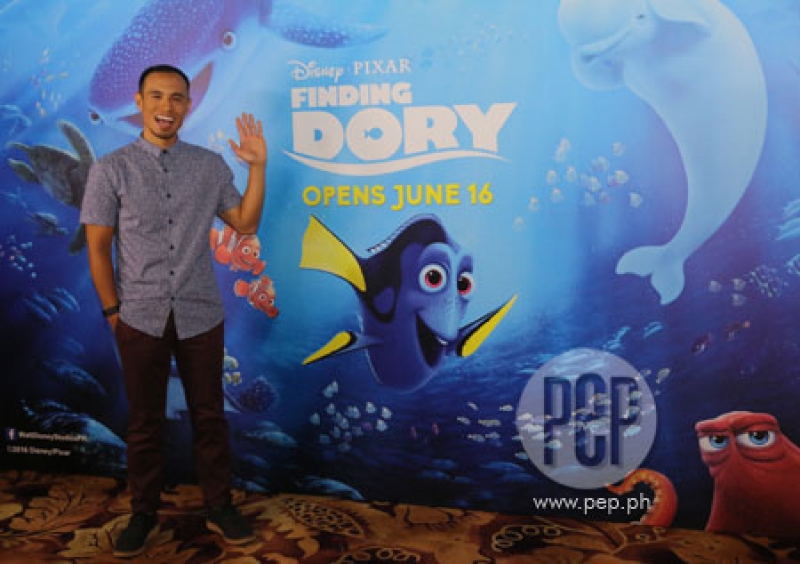 Photo by Mark Atienza