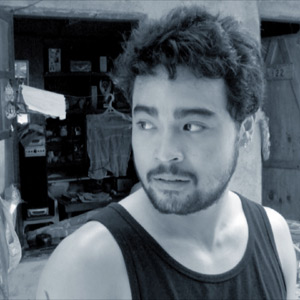 ---

A Filipino film about crime and poverty has been chosen toparticipate at the 4th Jecheon International Music and Film Festival (JIMFF) inSeoul, South Korea. Adolf Alix Jr.'s Tambolista will then be screenedfor Pinoy moviegoers at Indiesine, Robinsons Galleria starting August 27.


This black-and-white film has already had several successful screenings abroadincluding the Rotterdam Film Festival (The Netherlands), Barcelona AsiaticaInternational Film Festival (Spain), Munich International Film Festival (Germany), and Cinema Asiatica Nuovo(Madrid, Spain).
The film, which competed in the 2007 Cinema One OriginalsDigital Film Festival, bagged the Best Actor award (for Sid Lucero). It alsoearned nominations in the 24th Star Awards for Movies in the categoriesSupporting Actor of the Year (Sid Lucero), Digital Movie Director of the Year(for director Adolf Alix Jr.), and Digital Original Screenplay of the Year (forAve Regina Tayag).

Direk Adolf has made a name for himself through writing stories andscreenplays, making this as a stepping-stone for gaining biggerresponsibilities in the movie industry. He has worked closely with famous starsfor movies such as Donsol (Angel Aquino and Sid Lucero), Siquijor (IzaCalzado and Ian Veneracion), and Batanes (Iza Calzado and Ken Zhu of F4fame).


He also wrote the script for Beautiful Life (DinaBonnevie and Gloria Romero), Matthew Mark Luke and John (Richard Quan,Paolo Serrano, Justin de Leon and Neil Ryan Sese) by director Gil Portes, andthe 2005 Star Cinema comedy-horror blockbuster D'Anothers (Vhong Navarroand Toni Gonzaga) of director Joyce Bernal. Direk Adolf is now considered oneof the most prolific filmmakers in Philippine independent cinema after havingdirected nine (9) feature movies in the last two years.

SYNOPSIS. Tambolista stars Jiro Manio, CocoMartin, Sid Lucero, Fons Deza, Ricky Davao, Susan Africa and Ms. Anita Linda.What screenwriter Ave Regina Tayag has woven is an intimate portrait of twobrothers struggling with life's tests, trials and tribulations and seekingtheir particular redemption.

Jason's (Jiro) great dream is to own his drums and indulge in his passion. Thenhe discovers his brother Billy's girlfriend is pregnant; needs to raise moneyfor an abortion. Their close friend Paolo suddenly becomes homeless. When Jasontries to help these few people he's very close with, he gets entangled insteadin a web of betrayal and violence. Now only Jason, in his young 14-year oldexistence, will decide whether or not to absolve himself from their dilemmas ornot.
ADVERTISEMENT - CONTINUE READING BELOW
Tambolista (2007)
Director: Adolfo Alix Jr.
Cast: Jiro Manio, Coco Martin, Sid Lucero, Fons Deza, RickyDavao, Susan Africa and and Ms. Anita Linda
Screenwriter: Ave Regina S. Tayag
Executive Producer: Ronald Arguelles
Supervising Producer: Alvin Yapan
Line Producer: Arleen Cuevas
Associate Line Producer: Maxie Evangelista
Editor: Aleks Castañeda
Director of Photography: Albert Banzon
Music: Khavn dela Cruz
Production Designer: Jeck Cogama
Sound Engineer: Ditoy Aguila