The Quezon City International Film Festival 2017 (more known as QCinema) is scheduled to take place from October 19-28 in various cinemas all over Quezon City.

Now on its fifth year, QCinema 2017 is said to bigger, not only for its promising line up of competition and exhibition films, but also because for the first time, the festival will have simultaneous screenings in Cinematheque Centre Manila (T.M. Kalaw Avenue, Malate, Manila).


Here's what moviegoers can expect from QCinema 2017:

The eight (8) official finalists in the full-length category called (Circle Competition) are (in no particular order):

1. NEOMANILA – written and directed by Mikhail Red

CAST: Eula Valdes, Rocky Salumbides, Timothy Castillo

SYNOPSIS: A closer look on the violent war on drugs waged in present day Manila. Toto, a teenage orphan, is recruited by a notorious death squad.
Irma, the group's leader, soon becomes a maternal figure to the young boy. As the two form a familial bond, their loyalties will be put to the test when one of their targets turns out to be a familiar face.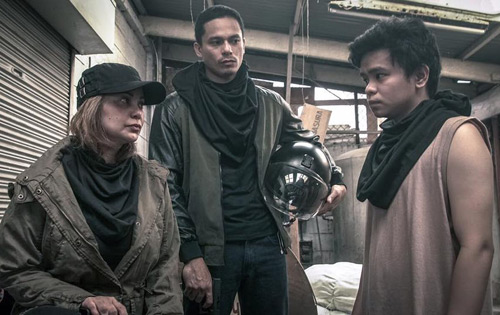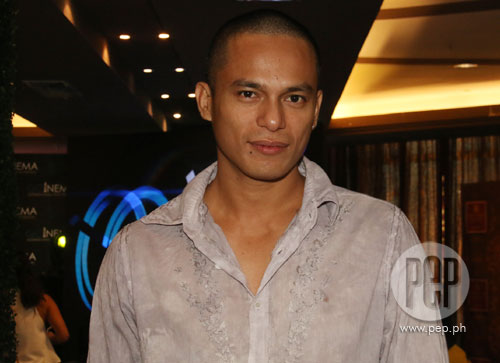 Rocky Salumbides, the real-life boyfriend of Eula Valdes for almost nine years, is cast as Eula's onscreen partner in Neomanila.

"Ako yung muscle sa grupo," said Rocky about his character.

How was it like working with Eula in the said film? "Mas madali siyempre, kasi hindi ka na mai-insecure, hindi ka na mate-tense."

According to the actor, Eula has been dreaming of portraying a female assassin for a long time already.

Rocky revealed, "Kumbaga, simula noong naging kami, 'yon ang mga naging bukambibig niya lagi kasi nagsasawa na siya sa mga drama-drama, naghahanap ng nawawalang anak tapos pasasabugin yung sasakyan na may remote control.

"So, ito bago. [Baril na] .45 yung dala niya tapos nagda-drive siya ng motor."


2. MEDUSAE – written and directed by Pam Miras

CAST: Desiree Del Valle, Carl Palaganas

SYNOPSIS: A documentarist's son goes missing when she films a story on the disappearances of the firstborns in a remote island. Her search reveals the presence of a cult and an abductor who looks like her, whom her son claims to be his real mother.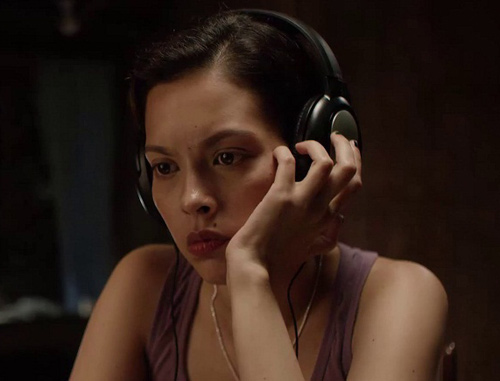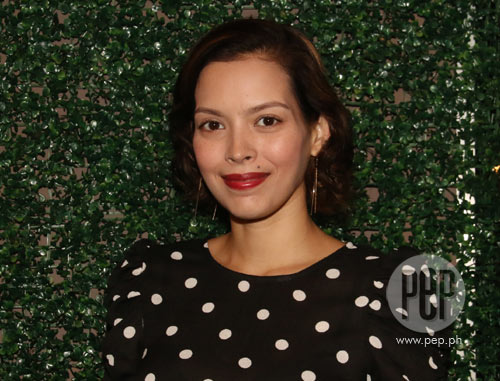 Desiree del Valle is cast as a documentarist in Medusae.

"Pumunta siya sa isang remote island dahil sa mga nababalitang mga first-born child ng locals doon, nawawala," she said about her character.
"Habang tumatakbo yung story, nag-iinterview siya. Habang ginagawa niya 'yon, nawala yung anak niya.
"So dito makikita yung love ng isang ina, yung loss at saka yung hope na sana maibalik sa kanya yung anak niya."
She added, "Documentarist siya pero kaya siya pumunta doon para malaman kung what's behind about all this Baconaua myth."
Desiree explained that the locals believe in sacrificing their children in order to appease the Baconaua (sea serpent).
"Ang paniniwala ng mga locals doon is kapag nawawala ang anak nila, ibig sabihin noon, alay 'yon para hindi maging mahirap yung bayan nila, para hindi mawalan ng isda yung mga fishermen."
"Parang hayaan niyo na lang na kunin na lang siya."
When asked to describe the most difficult scene that she shot for Medusae, Desiree recalled: "I guess, kasi we also have underwater scenes, pero kasi it's a good thing na marunong akong lumangoy.
"Thank you to my mom who gave me swimming lessons talaga when I was younger.
"We did it in Batangas, underwater shoot.
"Gabi pa kami nagshoot so kalaban namin yung lamig, yung mga jellyfish na maliliit na 'pag lumusong ka, may konting kati-kati nang kaunti.
"Tapos may makikita kang mga ahas, dagat 'yon, e."



3. THE WRITE MOMENT – written and directed by Dominic Lim

CAST: Valeen Montenegro and Jerald Napoles, with Dennis Padilla, Cherry Malvar

SYNOPSIS: After a heartbroken scriptwriter fails to get back with an old flame through his "romantic-hugot script," he finds himself living in the scenes he wrote. He's forced to follow everything verbatim—or else face being stuck in an endless loop of scenes repeating over, and over again.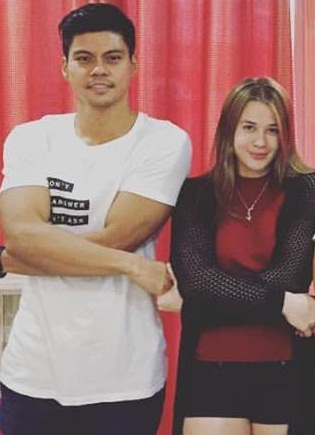 4. THE CHANTERS – written by Andrian Legaspi, John Bedia, James Mayo, directed by James Robin Mayo

CAST: Jally Nae Gilbaliga and Romulo Caballero

SYNOPSIS: Sarah Mae, a 12-year-old school girl, is the grand daughter of the last remaining chanter of the Panay Bukidnon tribe. But instead of learning their culture, she is obsessed with pop culture and readies herself for the visit of a sensational TV star to her school. As she perfects her dance, her grandfather, Lolo Ramon suffers the onset of dementia. As her Lolo starts losing his precious memories, Sarah Mae is tasked to help him complete the last of the remaining 12 epics, their tribe's vanishing tradition.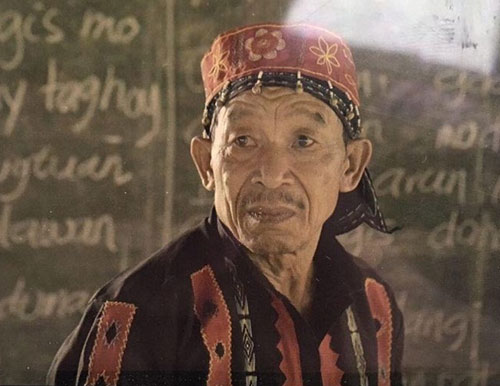 5. DORMITORYO – written and directed by Emerson Reyes

CAST: Vandolph, Jun Sabayton, Wowie De Guzman, Kate Alejandrino, Max Celada, Sheenly Gener

SYNOPSIS: The film features the lives of eight individuals who all spend the evening tucked away in personal galaxies, talking about collective experiences, and sharing a similar fate.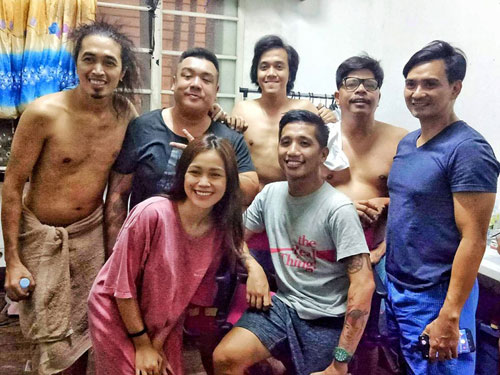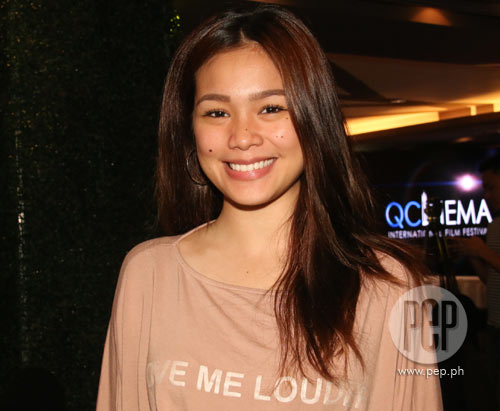 Kate Alejandrino plays the girlfriend of Vandolph Quizon in Dormitoryo.
"I wouldn't say sexy pero may mga explicit scenes," said Kate about her character.
"May love scenes. Mayroong scenes na maghuhubad ako pero hindi naman like fully pero may mga scenes na ganoon.
"My character is the girlfriend of Vandolph Quizon and we have a very sexual relationship.
"Walang topless scene si Kuya Vandolph pero may infidelity kumbaga so I cheat on him with some other dude also in the dorm."
In Cinemalaya 2017, Kate was cast as a prostitute in the indie film Respeto.
For Dormitoryo, Kate pointed out, "It's actually the first time I act na I have to take off my shirt and show a lot of skin kasi when I did Respeto, suggested lang, e.
"Medyo scary siya for me pero I hope and I think it was tastefully done naman.
"I think this whole year, I've been kissing a lot of people so it's been a sexy year for me."
Aside from showing her relationship with Vandolph, Dormitoryo also depicts the stories of other people in the same boarding house.
"It's a compilation of different stories pero within the dorm and may conflict in the dorm later on."


6. KULAY LILA ANG GABI NA BINUDBURAN PA NG MGA BITUIN – written by Jim Flores, directed by Jobin Ballesteros

CAST: Maxine Eigenmann, Rafael Alonso, Jay Castillo, Frida Fridur

SYNOPSIS: Wanting to fix their marriage in any way, Aries and Chai signs up for a couples retreat program that gives them three days and two nights to resolve their issues.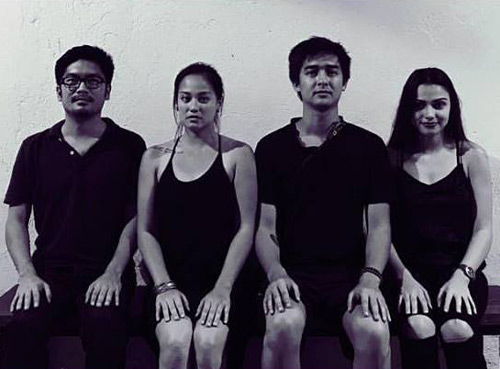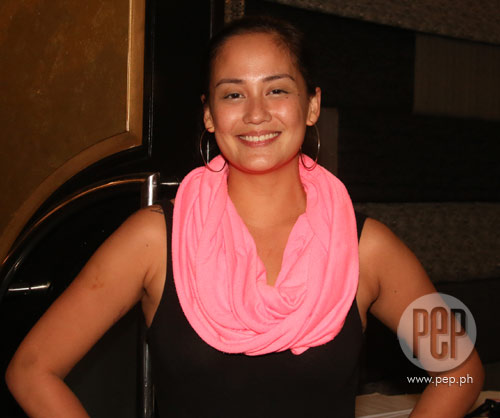 Maxine Eigenmann is cast as a troubled wife who wants to fix her marriage.
She said about their QCinema 2017 entry, "Kulay Lila Ang Gabi Na Binudburan Pa Ng Mga Bituin is about a very young couple who resorts to a different kind of marriage therapy so it all depends on how broad their imagination is.
"It goes to people in long-term relationships and at the end of the day, when you work hard enough for anything, whatever it may be, whether it's your goals in life, your work, or your relationship, as long as you put enough work, it can work.
"It's kind of like a movie that reminds people that kung may mga pinagdadaanan sila na mga problema sa mga relasyon nila, hindi lang sila. Lahat tayo, nagkakaganyan.
"Normal lang 'yon basta nagmamahalan kayo, pwedeng malipasan."
How did Max prepare for her love scene with her partner Jay Castillo?
"Well, siyempre it helped that it was on the last day. So at least close na kami nung co-star ko and prior to that, we had naman a lot of workshops and, of course, we shot out-of-town.
"There's already a very close bond in terms of the relationship that I got to build with my co-star as well as the rest of the team so that's helped me feel comfortable in shooting those scenes.
"I was very lucky to have been cast alongside somebody that I found to be comfortable to work with."


7. DAPOL TAN PAYAWAR NA TAYUG 1931 (The Ashes and Ghosts of Tayug 1931) – written and directed by Christopher Gozum

CAST: Perry Dizon, Soliman Cruz, Cedrick Juan, and Fe Ging Ging Hyde

SYNOPSIS: Set in Pangasinan, the film follows the story of rebel leader Pedro Calosa and the Tayug Colorum Uprising of 1931. The events are retold from three sources: a silent film on Calosa's return to his hometown in 1927; the story of writer F. Sionil Jose following the aging supremo as he searches for sacred cave in 1966; and a filmmaker who revisits the sites of the uprising for a film on the subject.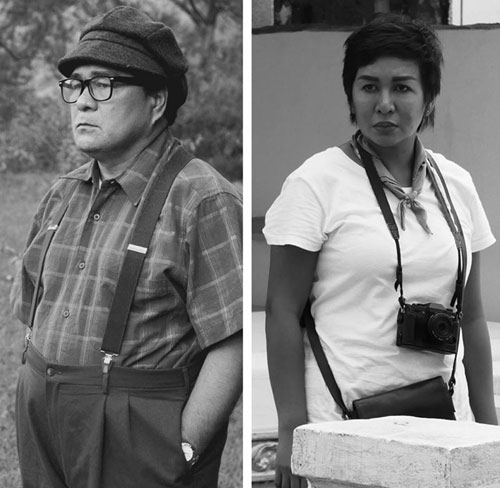 8. BALANGIGA: HOWLING WILDERNESS – written by Jerry Gracio, directed by Khavn Dela Cruz

CAST: Eight-year old Justine Samson, two-year old Warren Tuaño, and 66-year old Pio del Rio. With Lourd de Veyra, Jun Sabayton, Roxlee, Daniel Palisa, and Althea Vega

SYNOPSIS: Set in Balangiga in 1901, the film follows the life of the 8-year-old Kulas who flees town with his grandfather and their carabao to escape General Smith's "Kill and Burn" order. Through a twist of fate, Kulas finds a toddler amid a sea of corpses. Together, the two boys struggle to survive the American occupation.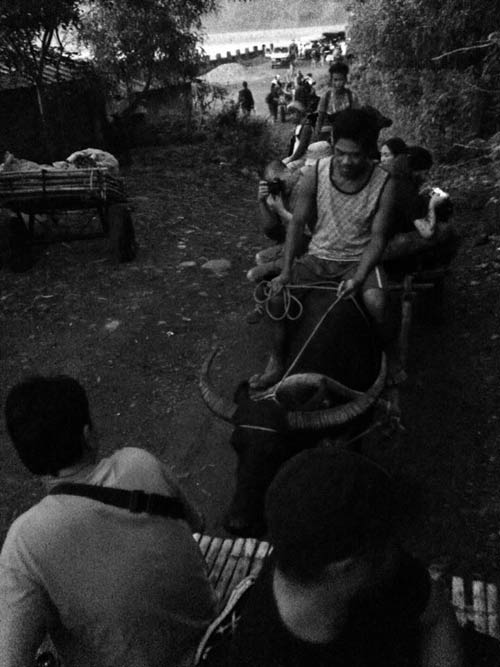 QCinema 2017 will also feature Pinoy and international movies in these sections:

ASIAN NEXT WAVE

Pop Aye by Kristen Tan (Singapore/Thailand)
Dragonfly Eyes by Bing Xu (China)
In Between Seasons by Dong Eun Lee (South Korea)
KFC by Lê Bình Giang (Vietnam)
Marlina the Murderer in Four Acts by Mouly Surya (Indonesia)
Snow Woman by Kiki Sugino (Japan)

QC SHORTS COMPETITION

Anya Iti Nagan Mo? (What Is Your Name?) by Ice Idanan
Astri Aka Tambulah (Astri and Tambulah) by Xeph Suarez
Babylon by Keith Deligero
Kun'diman by Phyllis Grae Grande
Link by Mike Esteves
Love Bites by Carl Joseph Papa
Pixel Paranoia by Epoy Deyto
Sa Ngitngit Nga Kinailadman by Kiri Dalena

DIGITALLY REMASTERED SERIES

Karma by Danny Zialcita
High School Scandal by Gil Portes
Tatlong Taong Walang Diyos by Mario O'Hara
The Graduate by Mike Nichols
Blow-Up by Michelangelo Antonioni
All About My Mother by Pedro Almodovar

QCinema 2017 is produced annually by the Quezon City Film Commission led by festival director Ed Lejano and supported by the office of Quezon City Vice Mayor Joy Belmonte.

Some of the finalists last year (2016) were Patay Na Si Hesus starring Jaclyn Jose, Ang Manananggal Sa Unit 23-B featuring Ryza Cenon, and Hinulid top-billed by Nora Aunor.