Reading F.H. Batacan's award-winning crime novel Smaller and Smaller Circles is not a requirement in order to appreciate its film adaptation of the same title.
However, it is a must to take into consideration the book author's imagination in weaving a story that revolves around grisly child murders in the Payatas dumpsite and how a Jesuit priest, who is also a forensic anthropologist, sheds light on those serial killings.
Then the idea of having a serial killer in the Philippines becomes not only acceptable but also worth tackling and delving into.
Also, it doesn't get jarring to see onscreen the protagonist, Gus Saenz (Nonie Buencamino), along with his protégé and fellow Jesuit Jerome Lucero (Sid Lucero), doing investigative work along with agents from the National Bureau of Investigation (NBI).

Fr. Gus (Nonie) and Fr. Jerome (Sid) are tasked to find the murderer who was been going a killing spree targeting preteen boys. They detect a pattern: the faces of the victims have all been surgically removed as well as their genitals and organs.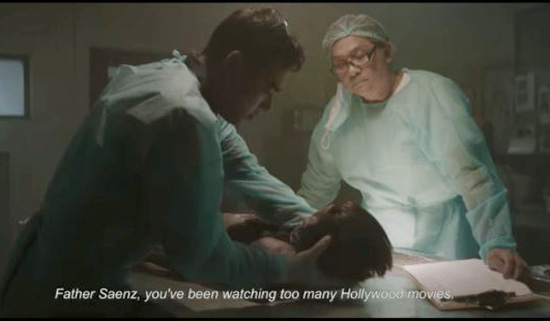 Sid Lucero (left) and Nonie Buencamino investigate crimes



By the same token, viewers will get to listen to a lot of conversations in English and, in a few times, in French.
As it happens, Father Gus used to teach in a Parisian institution, and during the course of his investigation, he crosses paths with a former student, Joanna Bonifacio (Carla Humphries), who now works as a news reporter in a Philippine TV network.
That's why Father Gus and Joanna talk to each other in French.
Taking in all those elements, which, by the way, are rarely seen in Filipino movies, Smaller and Smaller Circles producer, TBA Studios, deserves a pat on the back for daring to offer something out of the usual.
Director Raya Martin, with screenplay by Ria Limjap and Moira Lang, competently made a movie adaptation that can be generally enjoyed.
However, there could've been a more suspenseful buildup to the revelation of the serial killer and a better execution of the highlights in the crime drama.

It could have been edited more tightly to increase the tension and develop a sense of urgency among the protagonists.

More than being a crime drama, Smaller and Smaller Circles can be considered a social commentary as it provides a glimpse of the dirty politics in the NBI as well as the attempts of the Catholic church to hide the wrongdoings of its clergy.
As Father Gus, Nonie Buencamino is believable and commendable as a man of God and a man of science who shows a lot of humanity.

Sid Lucero takes a reactive stance in this film as he lets his co-star Nonie take the lead in most of their scenes.
The role of Joanna Bonifacio, the French-speaking and no-nonsense TV journalist, fits Carla Humphries to a T, and the actress doesn't disappoint, especially when she openly displays her frustration with the Catholic church.
Acting titans Christopher de Leon and Bembol Roco provide cinematic nostalgia as they once again play rivals, just like in the 1976 Mario O'Hara film, Tatlong Taong Walang Diyos. They have limited exposure in the film but their few scenes leave a major impact.
Supporting actors Alex Medina, Cholo Barretto, Ross Pesigan, and Gladys Reyes also give memorable performances.
On the other hand, TJ Trinidad is, unfortunately, underutilized as Deputy Jake Valdez.
Smaller and Smaller Circles, which is graded A by the Cinema Evaluation Board, opens in Philippine cinemas on December 6, 2017.


Ed's Note: The "PEP Review" section carries the views of individual reviewers, and does not necessarily reflect the views of the PEP editorial team.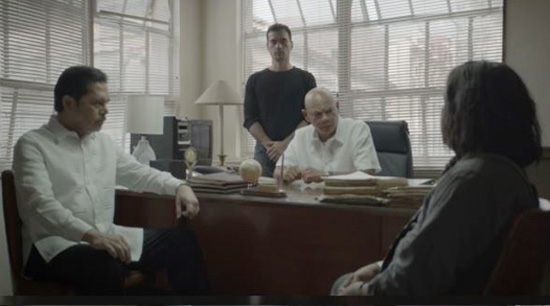 The characters of (L-R) Christopher de Leon, TJ Trinidad, Bembol Roco have key positions in the NBI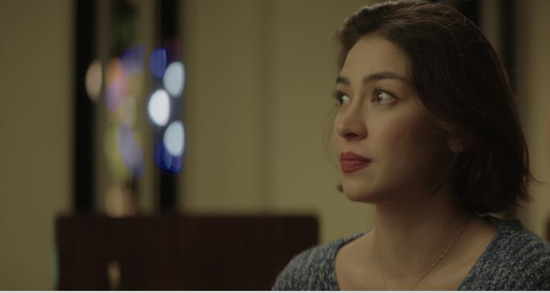 Carla Humphries is cast as a TV reporter