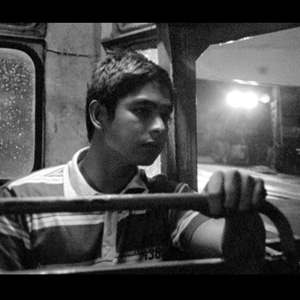 ---

The second installment of the so-called "Box Office Trilogy"will be shown in the 10th edition of the Cinemanila International FilmFestival. Directed by Raya Martin, Next Attraction is one of the sixlocally produced movies competing in the Digital Lokal section of DekadaCinemanila. The annual film fest will be held from October 16-24 at GatewayMall in Cubao, Quezon City.
Raya's first installment titled Now Showing premieredin Cannes Director's Fortnight in May 2008. Next Attraction will becompeting against Imburnal by Sherad Anthony Sanchez; Ala Pobre AlaSuerte by Briccio Santos; Sisa by CJ Andaluz; Carnivore byAto Bautista; and Ang Manghuhula by Paolo Herras.
Running for 90 minutes, Next Attraction stars CocoMartin, Paolo Rivero, JK Anicoche, and Ms. Jaclyn Jose. The film is about abehind-the-scenes documentary of an ongoing short film production in the citycenter, once a glorious part of town. The short film follows a teenager whowanders around the city. After an argument with his mother, he decides to runaway. He enters a seedy part of town and meets a man with whom he shares hisfirst sexual experience. The young man comes home, only to find his apologeticmother waiting for him. He ignores her, and contemplates on his actions whiletaking a shower.
Last year, Raya Martin won the Lino Award Grand Prize andBest Director in Digital Lokal, Cinemanila Festival 2007 with his film, Autohystoria.Now Showing was also previous recipient of the Hubert Bals Fund Awardduring the Cinemanila Boracay Co-Production Meeting in 2005.
ADVERTISEMENT - CONTINUE READING BELOW
The film is produced by Arleen Cuevas and Raya Martin;cinematography by Albert Banzon, Maisa Demetillo and Herman Claravall,production design by Digo Ricio and editing by Lawrence Ang.