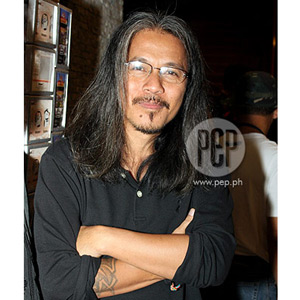 ---

The film Death in the Land of Encantos has broughthonor to the country when it won numerous awards abroad. However, it washindered from being screened in the Philippines when it got an "X" rating fromthe Movie and Television Review and Classification Board.


The MTRCB report on this Lav Diaz film stated: "The scene where the woman wasshown in bed naked with her breasts and vagina (genitalia) are exposed isagainst the rules and regulations of the board - No exhibition of thegenitals." Members Amalia Fuentes, Ros Olgado, and Fr. Nick Cruz reviewed thefilm and gave the "X" rating.
PEP (Philippine Entertainment Portal) was able to reachfilmmaker Lav Diaz regarding this development and he strongly condemned thisaction done by the MTRCB. Part of his email reads: "I don't believe incensorship. The existence of the board of censors is very fascistic. Censorshipis poison to the arts. Censorship is poison to culture. Censorship is a veryfeudal act...I will not change anything [in Encantos]. The real struggleis to make good films for our people."
ADVERTISEMENT - CONTINUE READING BELOW
Encantos bagged the Special Mention prize in theOrizzonti section of last year's Venice International Film Festival. At therecently concluded Urian Awards, it received the award for Best ProductionDesign.
The film that tackles the devastation of the Bicol region by super typhoonReming in 2006 was supposed to be part of the 3rd .MOV Digital Independent FilmFestival held this October. However, the screening was cancelled because of the "X" rating givenby the MTRCB.
Lav Diaz's latest film is
Melancholia
, which also won in the Orizzonti section of this year's Venice IFF. It will be one of the seven films competing for the Brocka Award in
Dekada Cinemanila
, which will take place from October 16-29 at Gateway Mall in Cubao.