One of the most-talked about scenes in Citizen Jake involves the mention of two familiar names in Philippine politics.

Atom Araullo is the lead actor and co-writer of Citizen Jake, which is currently being screened in cinemas.

His character named Jake Herrera is interviewing an escort lady (played by Anna Luna). He asks her to identify her clients and she answers, "Meron dun kamukha ni Senator Sotto at Senator Revilla. Pero hindi po talaga sila."

Audience members present at the May 21 invitational screening at Gateway clapped upon hearing the brazen way the names were mentioned.

After the screening, Atom was asked to comment on the way the names of Senator Sotto at Senator Revilla were used in the film.

Atom pointed out: "Sina Senator Sotto and Revilla, you have to watch the film first and you have to read the book by Primitivo Mijares."

The TV host was referring to the 1976 book of Mijares titled The Conjugal Dictatorship of Ferdinand and Imelda Marcos.
When he was asked to disclose what he would do if Senator Tito Sotto and Senator Bong Revilla react negatively to this line in the movie, Atom simply said: "I don't want to speculate. Let's just wait for it to happen if it does happen."


(Read: Atom Araullo on Marcos references shown in Citizen Jake: "We stand by what the film says.")


Directed by Mike de Leon, Citizen Jake is rated R-13 (without cuts) by the Movie and Television Review and Classification Board (MTRCB).

In the film, Atom Araullo is cast as Jake Herrera, journalist and estranged son of a powerful Philippine Senator.

More than anything, he wants to prove he is not like his father. This has been the motivation for most of his adult life's decisions, from career choice to his attempt to build a life for himself far away, in Baguio.
But circumstances force him to try to solve the brutal murder of a young, female student from the university he teaches in. The investigation brings him on a path to encounter corruption and to finally face his own demons.

Citizen Jake is director Mike de Leon's return to cinema after an 18-year hiatus. He issued this statement regarding his comeback movie:
"We, the people behind Citizen Jake are asking for your support in defending and protecting the film from those who may wish to harm it in whatever way, shape, or form and also from those who may want to use the film to gain political mileage for their causes.
"It is only a film.
"Let it speak for itself."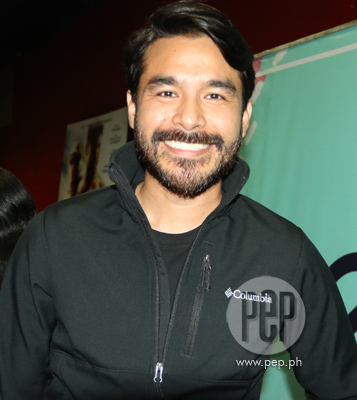 Did he have hesitations about accepting the lead role in Citizen Jake?
"Nagdalawang-isip," admitted Atom.
What convinced him to do this project? "Yung magkaroon ng pagkakataon na maging bahagi ng ganitong klaseng pelikula."
Will he accept more acting jobs in the future?
"I don't think so. This is a very special opportunity. It's almost tailor-made. Direk Mike de Leon wanted a movie about a journalist. He didn't want an actor to portray it so they got an actual journalist."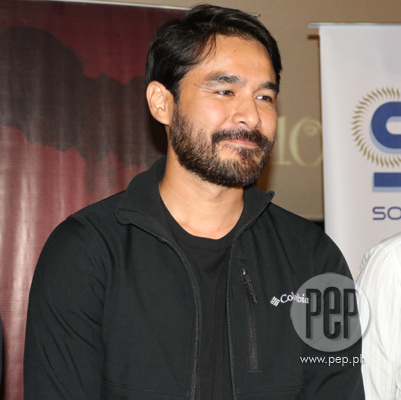 A student asked what we should do now for the Philippines given this situation.
Atom answered, "Because of the crisis na hinaharap natin...ano ang gagawin natin? Kung alam ko lang ang sagot, Diyos ko!
"It's a really hard question. Ako, I would like to say that as we ask tough questions today, we have to be prepared to ask more difficult questions tomorrow.
"Ngayon, alam natin na hindi ko gusto ang nangyayari dahil basta na lang pinapatay ang mga tao ng walang due process.
"Who was responsible for that? It is being encouraged by the President [Rodrigo Duterte] and it is being enabled by the PNP [Philippine National Police], by state security forces.
"So what do we do? Do we get rid of them? But haven't we done that before? Didn't we do that in 1986?
"And yet we are still here. Is this is a question of a popular uprising? We have to ask the question beyond that: what did we not do in 1986 that we should be doing now?
"Have we learned our lesson?"
Atom then recalled the time when he was studying about Martial Law.
"Ako sa school, akala ko the Marcoses were the personification of evil.
"Kasi kinukwento ang torture na nangyari, pinagdidiwang natin ang EDSA uprising, may Bantayog ng mga Bayani. Pinangalanan ang airport kay Ninoy Aquino.

"It was a dark part of our history."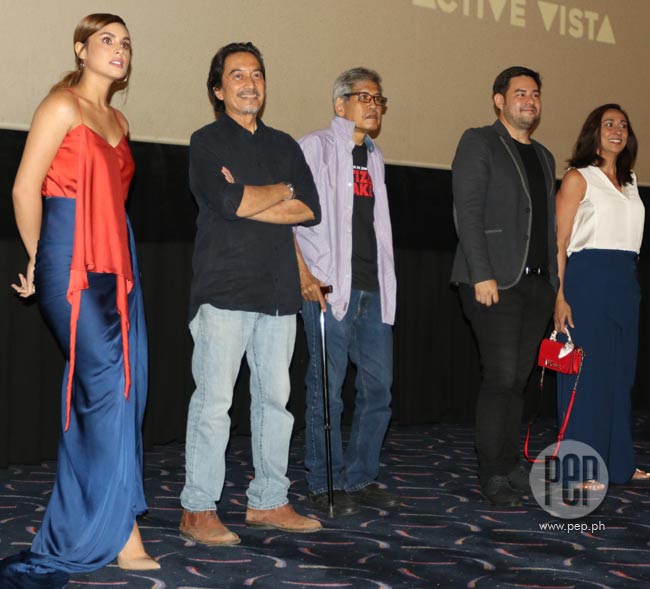 (L-R) Max Collins, Teroy Guzman, production designer Cesar Hernando, Gabby Eigenmann, and Cherie Gil were among those who graced the event that was organized by DAKILA.

Max purposely dressed down during her reading for the character of Mandy, Jake's significant other and fellow university teacher.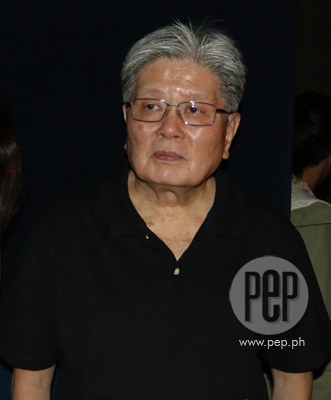 Through the Facebook page of Citizen Jake, Direk Mike de Leon wrote about the performance of the film on opening day: "To all the supporters of the film, please watch CJ as soon as you can. Our audience is steadily growing but we need your support to create a critical mass that will keep the film going!"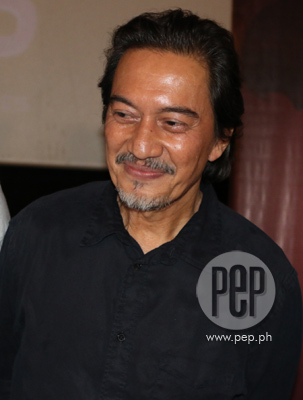 Teroy Guzman is cast as Jacobo, Jake's domineering father. The tyrannical patriarch is a senator and a former presidential crony who still believes in the return to power of that family that plundered this country for more than 20 years.
When a teacher said that she could not teach her 11-year-old students about Martial Law, Teroy said:

"I have an 11-year-old son and he knows about Martial Law. He has seen documentaries. He has seen pictures. He has seen books. And he knows it's wrong.
"Who do you have to answer to in order to teach kids that it is wrong? What are you afraid of? That they might react in a wrong way? Na magka-nightmare sila?
"Dapat lang magka-nightmare sila! It's a f*cking dictatorship! And it's wrong!
"He's an 11-year-old boy and he knows about this."

At that point, the audience clapped upon hearing Teroy's outburst.
The theater actor continued, "Alam niyo, kung hindi niyo ginising ang mga batang iyan, tuloy-tuloy lang ito.

"Can you imagine if this kind of administration, this kind of mentality goes on and on, administration after administration, imagine your children living in that kind of society. What will happen to them?
"You've got to be braver. That's all I'm asking. You have to be more brave to your students. Huwag kayong matakot sa mga magulang [na magtatanong] 'Bakit niyo tinuturo ito?' "[Sagutin mo], 'E, p*tang*na, importante, e!'
"That's why this film is so important because we forget. This will wake you up. And this will remind you of Martial Law. It's got to be taught."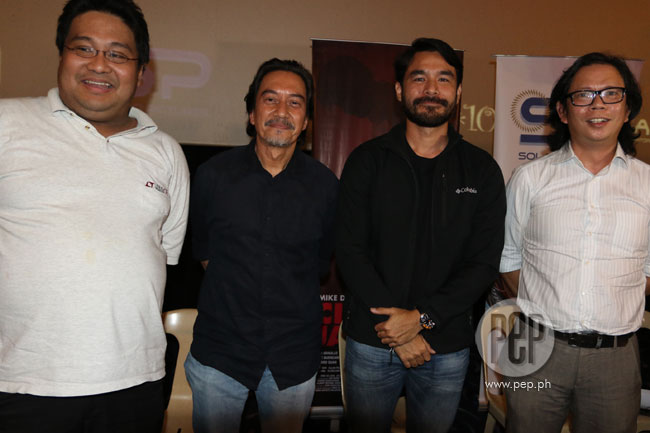 The film screening was followed by a forum with lead actors Atom Araullo and Teroy Guzman joined by historian Xiao Chua (leftmost) and moderated by Roland Tolentino (rightmost), former dean of the University of the Philippines College of Mass Communication.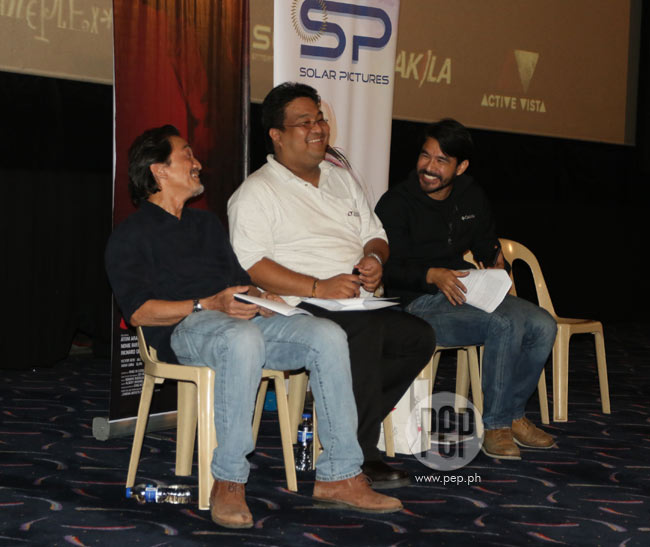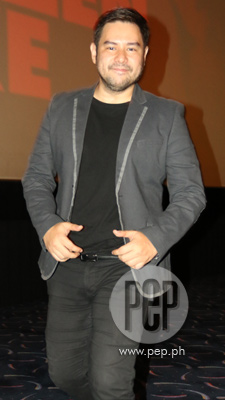 Gabby Eigenmann is cast as Roxie, the congressman-brother of Atom Araullo's Jake. When Gabby auditioned for his role, he was told by others to "underact." According to a release, Direk Mike found the "underacting" strange then Gabby did a more intense second reading. The veteran director was quoted as saying, "The transformation was amazing. Right there and then, I decided I would cast him. He was so good in the film that I wrote two new sequences later."

Direk Mike believes Gabby has the intensity of his father, the late Mark Gil, whom he had worked with in the classic film Batch '81.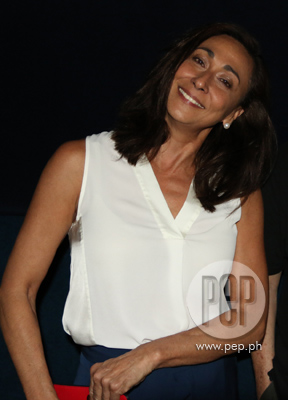 Cherie Gil is cast as Patti Medina, a friend of Jake's family.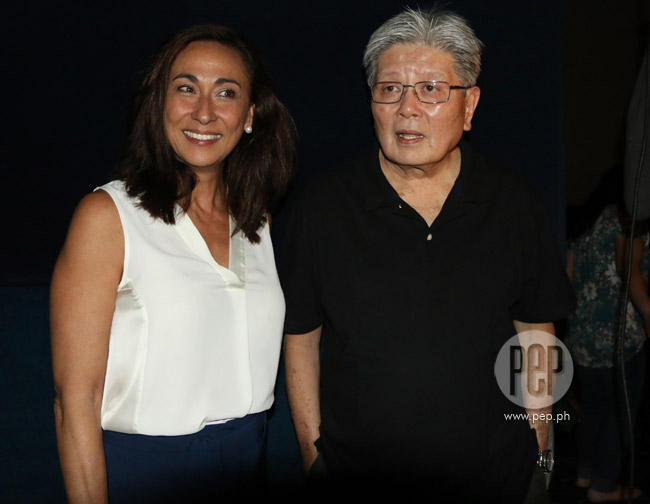 In a statement, Direk Mike revealed that Cherie did not need to audition since he wrote the part of Patti Medina with the actress in mind. Her character Patti is a cunning businesswoman with political connections.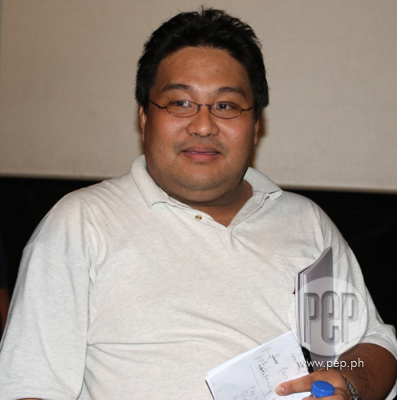 Historian Xiao Chua was asked if there was really a woman with the initials RV who had sexual relations with former President Ferdinand Marcos.

"Yung RV totoo pero yung character hindi. Yung character inimbento ni Mike pero yung RV, yung nasa book ni Primitivo Mijares, is a real person--whoever that is.
"Hindi ko pa nache-check. Na-describe siya dun sa book."


Citizen Jake also stars Luis Alandy, Lou Veloso, Nonie Buencamino, Victor Neri, Alan Paule, Raquel Villavicencio, Malu de Guzman, Ruby Ruiz, Nanding Josef, Anna Luna, Richard Quan, and Dina Bonnevie.


* All photos by Noel Orsal