Philippine folklore is a rich source of ideas for Filipino horror movies.
Writers can focus on the duwende (goblin/elf/dwarf), the white lady terrorizing Balete drive, the kapre puffing away in trees, the tiktik, the manananggal, the tikbalang, or even the tiyanak.

Even Pinoy superstitions can inspire filmmakers to come up with plots that thrill audiences.
Filipino horror movies can be terrifying because they seem so familiar. And really, what always scares us the most are those that seem to resemble our day-to-day lives.

Here are some of the scariest Filipino horror movies in recent history:
1. The Healing - Chito Roño, 2012
Seth (Vilma Santos) brings her family and friends to a faith healer, which heals their various afflictions. But those healed suddenly turn murderous, and they end up in gruesome deaths. Will Seth be able to stop this evil before it catches up to her?
This movie made a splash in 2012 when Star Cinema released two versions at the same time: R-13 and R-18. I watched the R-18 version and it was the most fun I've had watching a horror movie in a cinema. The Healing is not just scary, it also has the most creative deaths I've seen in a Filipino horror film.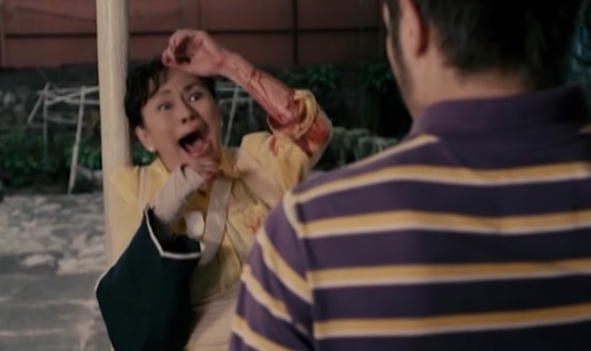 2. Feng Shui - Chito Roño, 2004
Joy (Kris Aquino) finds an antique bagua mirror that brings her great luck. But it is also resulting to the deaths of the people around her, each one ominously connected to that person's Chinese zodiac sign.
Feng Shui is a Filipino horror classic that's legendary for its dark humor and the most potent curse ever seen yet in Filipino horror. Years after its initial screening, Filipinos everywhere are still scared at staring into a bagua, or else the lotus feet ghost might visit.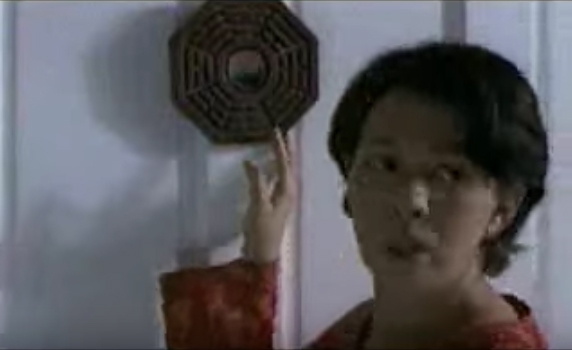 3. Sigaw - Yam Laranas, 2004
Marvin (Richard Gutierrez) and Pinky (Angel Locsin) have to solve the mysteries of a dilapitated apartment complex that's riddled with ghosts.
It's scary and memorable, with a twist that made me jump out of my seat when I saw it in an empty movie theater in UP Diliman. Not for the faint of heart.

The fact that Hollywood created a remake of this film in 2008 and called it The Echo is a testament to its universal appeal.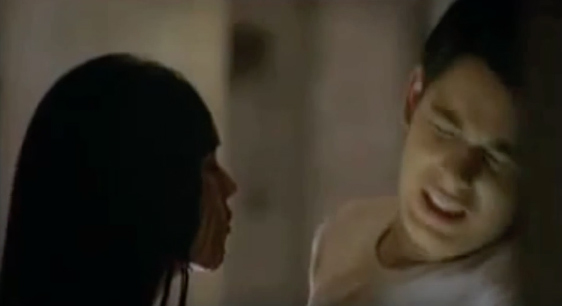 4. Bliss - Jerrold Tarog, 2017
Jane (Iza Calzado) is a successful actress who got into an accident and has been trapped in her own home with an unusual nurse. As she tries to escape, she realizes that there might something far more stranger than this.
The film is genuinely unnerving, with tons of scenes that will shock you. No wonder the Movie and Television Review and Classification Board initially gave it an X rating. The MTRCB gave it an X "gratuitous" sex scenes but upon second review, the film was reclassified as R18.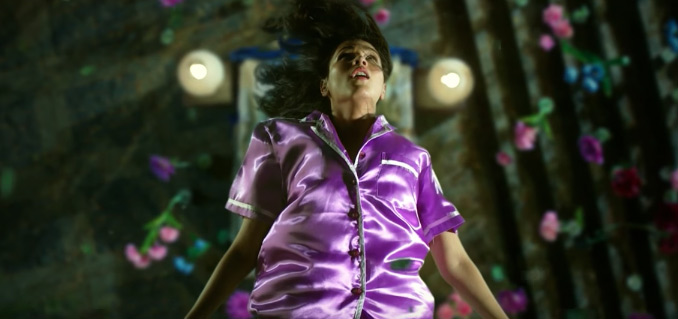 5. The Road - Yam Laranas, 2011
The Road is a collection of different stories about a dirt road that is the scene of several unsolved murders. Can Luis (TJ Trinidad), a police officer, solve the case?
The Road is ambitious in scope, weaving together several stories seamlessly. It also showcases the great acting prowess of a young Alden Richards, who capably plays a deranged murderer.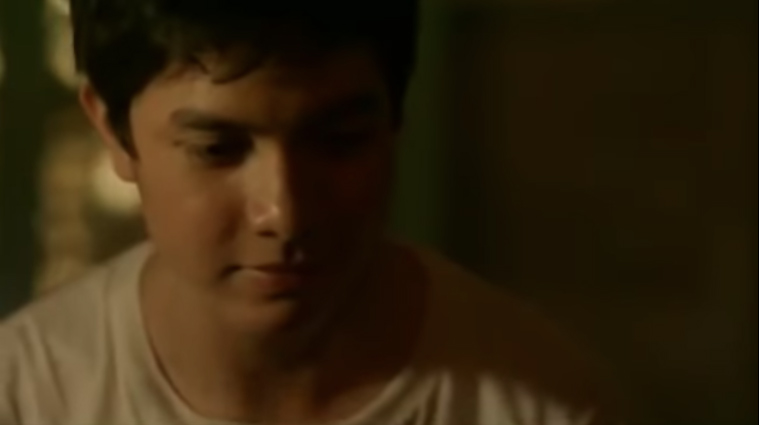 6. Haunted Mansion - Jun Lana, 2015
Ella (Janella Salvador) attends a retreat in a creepy mansion. When a storm hits, Ella realizes that she has to solve the secret of the mansion before it kills her friends.
Haunted Mansion is an underrated horror flick that on paper seems like another horror house film. But it feels very fresh with how it depicted the relationships of its teen characters. It's funny, campy, and never stops trying to creep you out. Watch with an open mind.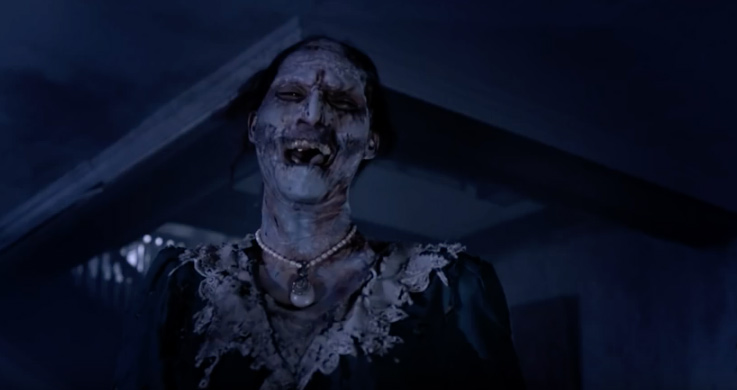 7. Seklusyon - Erik Matti, 2016
Padre Ricardo (Neil Ryan Sese) has to investigate the mysteries of Angela (Rhed Bustamante), a young child who has been taken by a nun to a monastery, where several priests-in-training are in a silent retreat.
Seklusyon is not just creepy because of its use of religious imagery, but its ending will make the viewer think long after the film ends.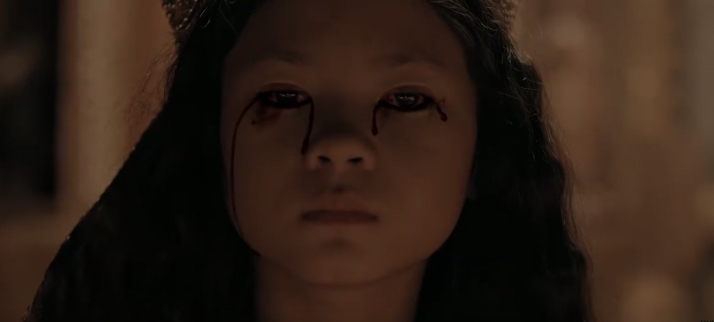 8. Pridyider - Rico Ilarde, 2012
Pridyider has a simple plot: Tina (Andi Eigenmann) finds out that the old refrigerator in her kitchen eats people. Can she stop it?
Yes, the plot is simple but the imagery is top-notch horror. The last part of the movie, when Tina enters the refrigerator to visit its hellish interior, is absolutely bonkers and should keep you from opening your refrigerator at night.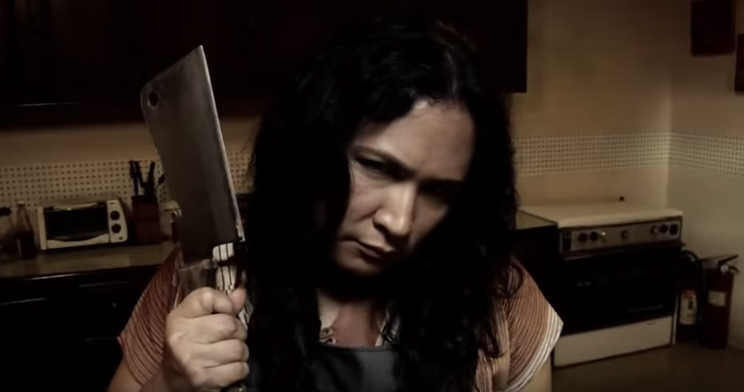 9. "Punerarya" - Jerrold Tarog, 2010
Dianne (Carla Abellana) is a part-time tutor for the children of a family that lives in a funeral parlor. She eventually realizes that the family eats the entrails of the corpses that are taken to their facility.
"Punerarya" was a welcome surprise when I first saw it as the last episode in Shake, Rattle and Roll XII. It is a great short film that more than made up for the weaker entries in that movie anthology. It's a great thriller that would make you wish that it is a longer film.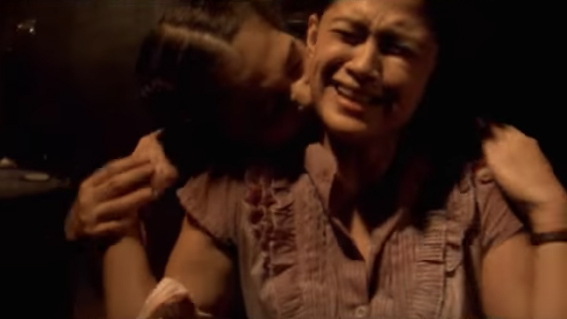 10. Yanggaw - Richard Somes, 2008
Nyor (Ronnie Lazaro) tries to protect his family after Amor, his eldest daughter, turns into an aswang.
Most of the time, horror movies tend to be overlooked at awards shows because it is not considered as a serious genre. But Yanggaw is different; it bagged the major awards when it screened in the 2008 Cinema One Originals Digital Film Festival. Yanggaw is a true masterpiece.