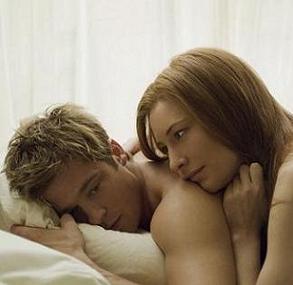 ---

Warner Bros. gathers Oscar honorees Brad Pitt, Cate Blanchett and Tilda Swinton for director David Fincher's whimsical drama The Curious Case of Benjamin Button. Acclaimed as one of the Ten Best Films of 2008, the movie tells the story of a man who is born in his eighties and ages backwards. We follow his story set in New Orleans from the end of World War I in 1918, into the 21st century, following his journey that is as unusual as any man's life can be.

Benjamin Button began its life as a short story written in the 1920s by F. Scott Fitzgerald, who, in turn, drew his own inspiration from a quote by Mark Twain: "Life would be infinitely happier if we could only be born at the age of 80 and gradually approach 18."

For screenwriter Eric Roth, the concept became an opportunity to introspectively view the broad canvas of a life through the synthesis of intimate moments experienced every day, through events that may be as large as a world war or as small as a kiss. "Eric was the ideal person to fully realize the potential of such a large-scale but deeply personal story," producer Kathleen Kennedy notes. "In Forrest Gump, he revealed intimate portraits against the backdrop of epic stories, and a gift for richly observed detail."

The chance to live life backwards would seem ideal. "But it's not that simple," says Roth. "On the surface, you think it would be just lovely, but it is a different kind of life, which I think is so compelling about this story. Even though Benjamin is going backwards, the first kiss and the first love are still as significant and meaningful to him. It doesn't make any difference whether you live your life backwards or forwards - it's how you live your life."

The movie explores the human condition that exists outside of time and age--the joys of life and love and the sadness of loss. "David [Fincher] and I both wanted it to feel as if this was anybody's story," Roth says. "It's just a man's life--that's what's sort of extraordinary about the movie and very ordinary at the same time. What affects this odd character affects everyone."

While Benjamin's predicament is entirely peculiar, his journey highlights the complex emotions at the core of every life. "It touches on questions we ask ourselves over the course of a lifetime," says producer Frank Marshall. "And it's rare that one movie will elicit so many different, personal points of view. Someone in their 60s or 70s will look at the movie one way, while someone who's 20 is going to see it another way."

Making the movie would be an ambitious jump, posing dramatic as well as technical challenges. "How do you deftly and succinctly create the experience of a life, with all its dips and peaks, from grave to cradle, within a single film?" muses Kennedy. "In Eric's script, each moment accrues emotions that resonate with you later on. Cheating that sensibility would diminish the experience, so we knew from the beginning that it would take time to project the experience of a whole life."

Opening across the Philippines on January 8, The Curious Case of Benjamin Button is distributed by Warner Bros. Pictures, a Warner Bros. Entertainment Company.

ADVERTISEMENT - CONTINUE READING BELOW