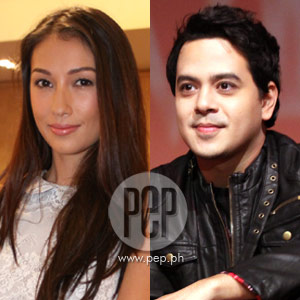 ---
In this age of YouTube and short attention spans, even movies can now be served in bite-sized proportions. In celebration of its 100th year anniversary, Nestlé Philippines produced a collection of short films to illustrate the different ways that its products have become a part of Filipino's lives.
Kasambuhay, Habambuhay (Companion in Life, for Life), a 100-minute long anthology, is composed of 10 segments, approximately 10 minutes apiece. It is helmed by nine commercial directors including Chris Martinez (who megged 100, Here Comes the Bride, and the upcoming remake of Temptation Island).
The 100-minute showcase will be shown for free on June 11 and 12 in the following SM Cinemas: Megamall, Southmall, Rosales, Davao, and Cebu.
The organizers of Cinemalaya 2011 have also decided to screen Kasambuhay, Habambuhay as part of the film fest, which will run from July 15-24.
The Kasambuhay, Habambuhay short film anthology will also be exhibited at the Cannes Lions Advertising Festival in France this June.
I have my reservations when it comes to company-sponsored films, especially if the company is in the business of selling consumer goods. Although the film is not spared from product placements, they were more tolerable than I imagined. The product placements range from barely noticeable to impossible-to-ignore.
It's admirable for the company to choose the medium of cinema to commemorate its centennial anniversary. Although there is no other unifying factor that ties the segments together, you'll find each segment entertaining in its own right.
I can't praise the production values enough. I think it's at par with full-length films.
The highly creative films will elicit chuckles, tears and applause as well as take viewers on flights of fantasy—all within a span of a few minutes.
You will find the Kasambuhay, Habambuhay short film anthology to be a heartwarming collection of films that impart core Filipino values.
ADVERTISEMENT - CONTINUE READING BELOW
The Howl and the Fussyket
Director: Chris Martinez
Starring: Eugene Domingo, Gerald Pesigan, Kiray Celis, Dennis Padilla
An eight-year old boy joins a declamation contest despite a speech impediment: he tends to interchange the pronunciation of English words with the letters "f" and "p". His ever-supportive mother (played by Eugene Domingo) assembles a team that will groom him into a champion public speaker. This is the funniest segment in the anthology and that's saying much since most of the short films are comedies. Once again, the tandem of Eugene and Direk Chris produced magical results.
Unplugged
Director: Raul Jorolan
Starring: Marvin Agustin, Kaye Abad, Eddie Garcia
The Futkaleros spend their weekend at a provincial home where gadgets are not allowed. They are taught how to disconnect from technology in order to reconnect with each other. It delivers a great message: learn to appreciate Mother Nature instead of being too attached to the virtual world. However, I was expecting more from Direk Raul, who helmed what I consider one of the best films of 2010: The Red Shoes.
Silup
Director: Jun Reyes
Starring: Sid Lucero, Gloria Romero
Silup (which is reverse for Pulis) shows the sensitive side of a dedicated policeman (portrayed by Sid Lucero). Its best asset is its simplicity. The ending of this suspense drama short packs an emotional punch that I'd rather not reveal so that you can experience it for yourself.
Isang Tasang Pangarap
Director: Sid Maderazo
Starring: Ramon Bautista
An ordinary man, whose only pleasure is drinking coffee, discovers that he can see the future by looking at coffee mugs. It has an interesting premise but it has escapist entertainment written all over it. Obviously a tribute to Ishmael Bernal's Himala, Ramon Bautista delivers Nora Aunor's trademark cry, "Walang himala!"
Sali-salita (Word Play)
ADVERTISEMENT - CONTINUE READING BELOW
Director: A/F Benaza
Starring: Bodjie Pascua


A mother who writes children's storybooks ironically doesn't have enough time to create stories for her own son. Her child lets his imagination run wild in a storytelling game with his grandfather. For a short film, the production values of this film are stunning: viewers get to see a powerful warrior crossing a deserted plain and fighting a futuristic looking robot in order to save a beautiful princess. This segment demonstrates the power of the imagination and the importance of parental bonding.
Oh! Pa Ra Sa Ta U Wa Yeah!
Director: Jeorge Agacaoili
Starring: Neil Coleta, Jillian Ward, Coleen Garcia
We all know Nicos (Neil Coleta) from the famous Nestea commercial series. He is still head over heels in love with the elusive Mattina (Coleen Garcia). To help him out of his misery, his father gives him a century-old manual containing the ABC's of what women truly want. Of all the segments, it has the advantage of having a familiar set of characters. Get ready to watch cheesy musical numbers and a kick-ass music video showing awesome hip hop moves from the Philippine All Stars. With the heirloom book, Abakada ng Matamis na Oo, in his possession, will Nicos finally get Mattina's sweet yes?
Downtown
Director: Stephen Ngo
Starring: Virgilio Que
A bittersweet glimpse into the life of an aging man who makes baby steps to get his life back on track. Viewers will get to see vignettes of life in Binondo in this quiet story about love. Like Silup, it has a simple narrative structure but the buildup and the payoff is so much better.
Tingala sa Baba
Director: Henry Frejas
Starring: Arvy Cesar Viduya, Eubert Marc dela Cruz
Two boys are playing on a seesaw. One of them is well-off and chubby, while the other is less fortunate and lanky. Because of his weight, the rich kid is stuck at the bottom of the seesaw. How will they reverse their positions? This short imparts important lessons about social class, charity, and friendship. This is my favorite segment from the anthology.
ADVERTISEMENT - CONTINUE READING BELOW
Cooking Mo, Cooking Ko
Director: Chris Martinez
Starring: Isay Alvarez-Sena, Robert Seña, Sharmaine Buencamino, Nonie Buencamino, Eda Nolan, Dominic Roco
Direk Chris puts a culinary twist to the classic tale of Romeo and Juliet. The Capule family and the Montano family take their dispute to the kitchen as they try to outdo each other's recipe in their respective eateries. The star-crossed lovers must find a way to unite their families. This Shakespearean parody hits a comedy goldmine.
Sign Seeker
Director: Carlo Directo
Starring: John Lloyd Cruz, Solenn Heussaff
A torpe, superstitious guy asks for signs if he should ask his crush out on a date. Solenn looks gorgeous as the female officemate who is the girl of his dreams. I know it's meant to be light-hearted, but it gives a silly ending to a whimsical film. I guess John Lloyd Cruz's charm can only do so much.