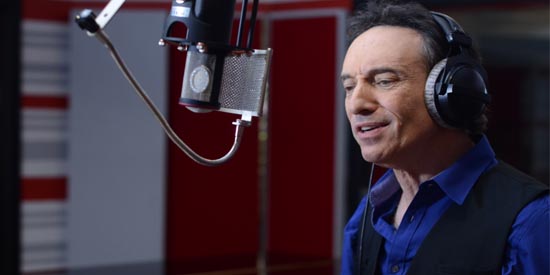 ---
David Pomeranz had the Philippines in mind when he wrote the song "We Sing" months ago.
In an exclusive interview with PEP.ph (Philippine Entertainment Portal), he related, "It's a brand new song…
"I wrote the music and lyrics, and it's really about my experience having come here for all these many years, of Filipinos and how resilient they are, and the feel of the lives that I experience when I come here.
"In a way, it's a bit of a love song for the country."
His latest work, he said, captured Pinoy's resiliency and enthusiasm.
"…No matter what happens, no matter how hard it may be or good it may be or for whom, for [people] in the province, in the city, or wherever it is, what Filipinos do in the face of adversity is they go on, they sing.
"So I use the metaphor, literal on a metaphor for the resilience as… singing.
"So we stay in there, we don't keep fall down by, we sing, we go on."
Who knew that his love song for the county would become more inspirational months later when Super Typhoon Yolanda made history.
One stanza of the song poignantly dwells on the country being a typhoon belt.
When the rain pours down and the rivers flood the town, we sing/
When the wind shakes our doors and rattles our floor/
And the world seems to hang by a string, we sing.
As pointed out by the American singer, "…so the song is written for the project ... It just happened to be the thought, the first thought in the song… so obviously, you know, it pertains to what's happening now with Yolanda."
Together with the couple Edualdo and Kay Atilano, David decided to "raise some money to help the victims."
ADVERTISEMENT - CONTINUE READING BELOW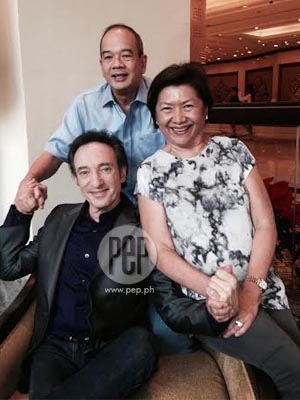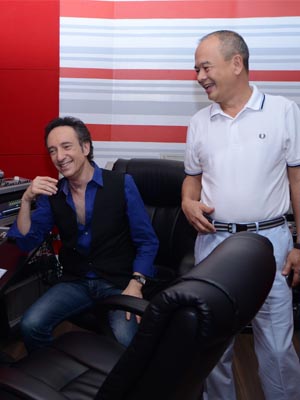 Kay said, "David did not get a single cent from writing the song. It's for free."
The American balladeer continued, "So we'll make a record and release it, and take the money and donate it."
COLLABORATION WITH TOP SINGERS. Local artists did not have second thoughts about singing with David.
Enthusiastically, the 62-year-old international star related, "We're going to have Martin Nievera, Ogie Alcasid, Vina Morales, and Pops Fernandez and, perhaps, one or two more artists.
"As far as I'm concerned, that's from the top wonderful singers…"
Would he like other musicians to join?
"In the next few weeks, if others want to step forward and be part of it, [we'll] find a few lines for them.
"We sing… I don't know but for now, that's the line."
Will the collaboration be similar to "We Are The World," which was released in 1985 and was revived for the benefit of the Haiti earthquake victims in 2010?
"…In terms of raising money, yes. There are many projects out there too. There would be recordings, other videos release in the next month by other artists.
"It doesn't sound like 'We are the World.' It's not a big thing with their 35 singers on it."
TOGETHER, "WE SING." His mind was ticking, thinking of ways his song could generate more funds for the super-typhoon survivors.
Smiling, he remarked, "Money, money, money!
"I mean obviously the proceeds from the recording and the video and whatever other things come up from it will go directly to the victims."
On top of this, he plans to visit Tacloban, where he was scheduled to have a concert last November 23, but Yolanda struck and the show was cancelled.
"… [we'll] see if I can lift their spirits whatever we can, we hope to do that pretty soon."
ADVERTISEMENT - CONTINUE READING BELOW
According to Wikipedia, Pomeranz's CD Born For You - His Best And More, "a compilation of past and new love songs" that he recorded in 1999 "became the best-selling album of all time in the Philippines."