The two-day Wanderland 2019 music fest was filled with Filipino fans who became happy wanderers with lots of magical moments to remember it by.
Headlined by indie rock bands TDCC on Day 1 (March 9) and The Kooks on Day 2 (March 10), Wanderland 2019 kept concertgoers singing and dancing to their favorite hits until past midnight at the Alabang concert grounds.
Some wanderers came as early as 3 p.m. By that time, the gate was opened already for OPM performers and other early acts.
But the waiting game was worth it since the lineup offered a perfect mix of calming lullabies, music for slow-dancing, anthem hits, and dance ditties that can comprise a go-to playlist way after the event is over.
Here, PEP.ph (Philippine Entertainment Portal) picks some highlights from Wanderland 2019:
THE KOOKS
British rock band The Kooks was wowed by the love and energy of Filipino fans who came to see them perform live for the first time in Manila.
At one point during the concert, lead vocalist Luke Pitchard exclaimed, "We didn't realize how much love we have in the Philippines. I'm so touched. I'm humbled. Thank you!"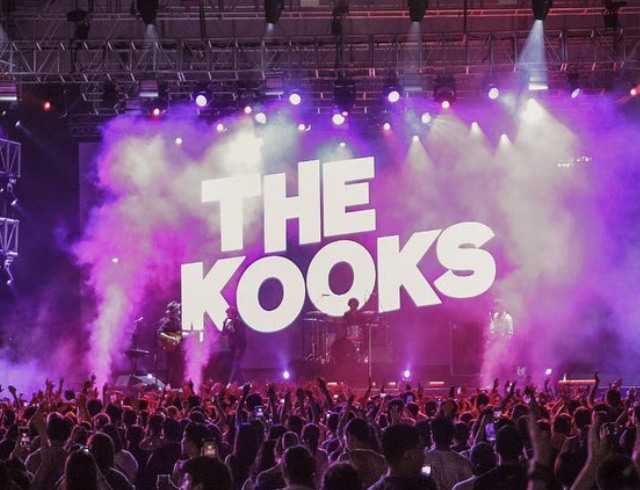 Many fans of The Kooks recognized their retro rock hits from their 2006 debut album Inside In/Inside Out: "Always Here I Need To Be," "Sofa Song," Eddie's Gun" and "She Moves In Her Own Way."
Such vibrant and danceable songs were perfect warm-up for fans and new recruits alike.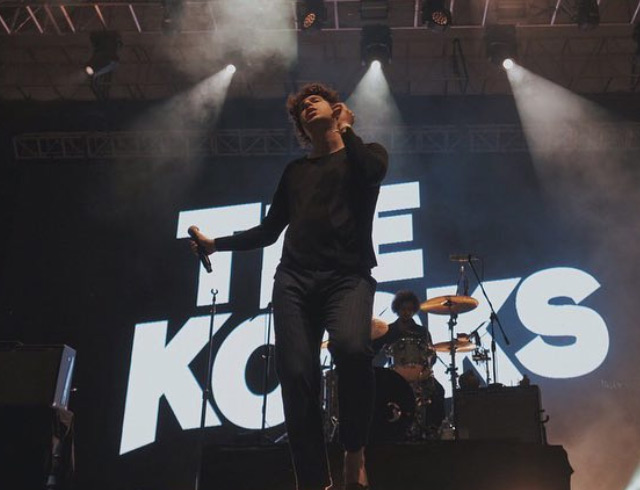 Even celebrity couple James Reid and Nadine Lustre got caught up in the magic of The Kooks, with the actor-singer singing "Seaside" with his arms around the Ulan actress.
TDCC (Two Door Cinema Club)
Two years after being part of the In The Mix music fest, TDCC returned to Manila to headline Wanderland 2019 Day 2.
Pinoys were once again treated to the Irish band's alternative rock tunes featuring singer Alex Trimble's smooth vocals.
Some of their old stuff that were instant crowd pleasers included "Undercover Martyn," "This Is The Life," "What You Know" and "Something Good Can Work."
Amazed by the turnout of Filipino fans, TDCC's goodbye message went like this: "Thank you for having us Wanderland! We're very luck. We hope we can come back very, very soon. Until then Manila!"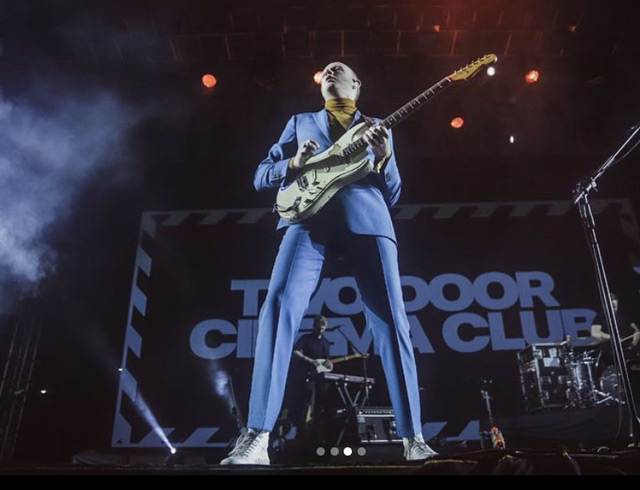 HONNE
It was Honne that had the most number of anthems that Filipino fans knew by heart.
No big surprise there since the English synth-pop duo named their band after the Japanese word "honne" that means "true feelings."
Armed with their latest hits from their sophomore album Love Me/Love Me Not, Honne hyped up the crowd with "Location Unknown," "Me & You," and "Day One."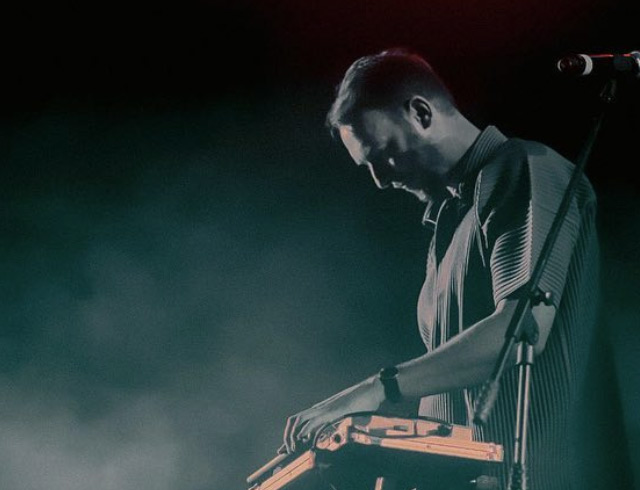 Honne also brought lots of feels with "Crying Over You" for the heartbroken and "Feels So Good" for those with a newfound romance.
But "Good Together and "Warm On A Cold Night" brought back memories of their very first visit in Manila two years ago.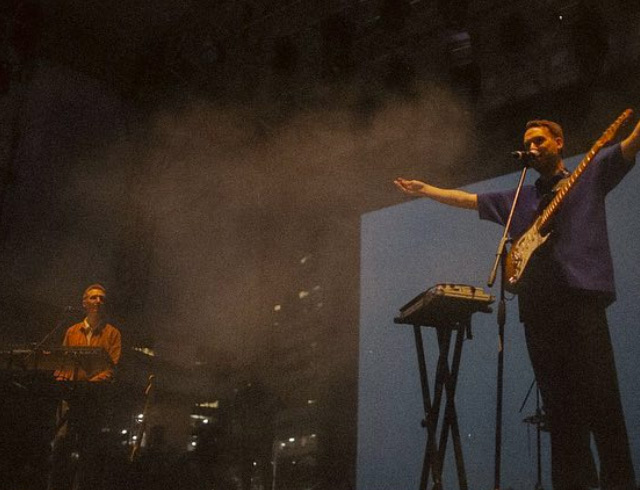 ABS-CBN actress Barbie Imperial was struck by a line from "Me & You" that goes: "You came into my life with no warning like a flash of light."
Who could that guy be in her life?
PREP
PREP just had a sold-out intimate show at 19 East in November 2018. They happily returned to the Philippines for a bigger venue at Wanderland 2019.
The talented British indie band is known for chill music (check out "Futures" and "Cold Fire") that is suited for a road trip or a beach escapade.
That night, PREP made everyone dance to their latest hit song "Line by Line."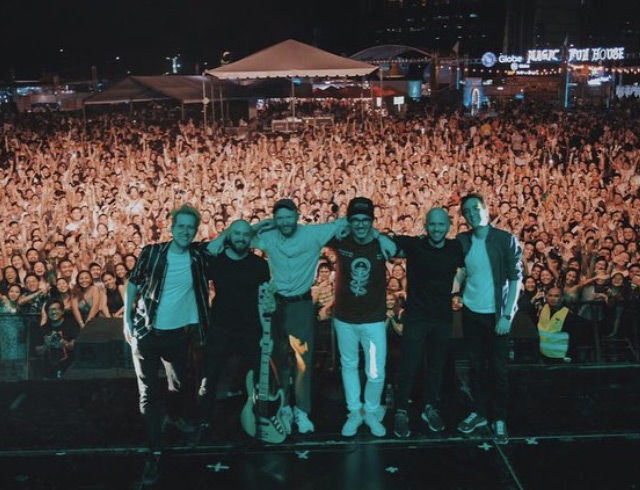 The frenzied crowd sang along with PREP's last two songs for the concert: "Cheapest Flight" and "Who's Got You Singing Again."
Many fans requested for an encore, but the band couldn't accommodate it because the program schedule was pretty much strictly followed.
After their perfomance, PREP posted this message on Instagram: "THANK U Manila. Can't believe how many of you showed up @wanderlandfest ?? hope to come back and play for you real soon."
One of the celebs who rooted for them was GMA-7 actress Jasmine Curtis-Smith.
MAC AYRES
With his list of sexy songs, soul R&B singer Mac Ayres made Wanderland 2019 Day 2 a perfect date for couples among the audience.
That he started performing just as the sun set truly made it a magic hour.
Who wouldn't fall in love with his "Slow Down" and "Easy"?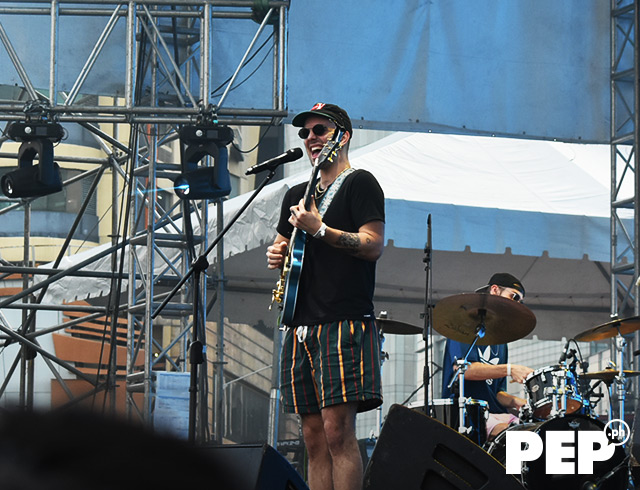 SG LEWIS
DJ-singer SG Lewis got all the feels right with "Sunsets - Pt.2"
Part of the lyrics go: "I'll see you when the sun sets / 'Cause I've got anecdotes from years ago / So you'll remember how hard I loved you, baby."
He also produced songs with pop singer Clairo including "Better" and "Throwaway."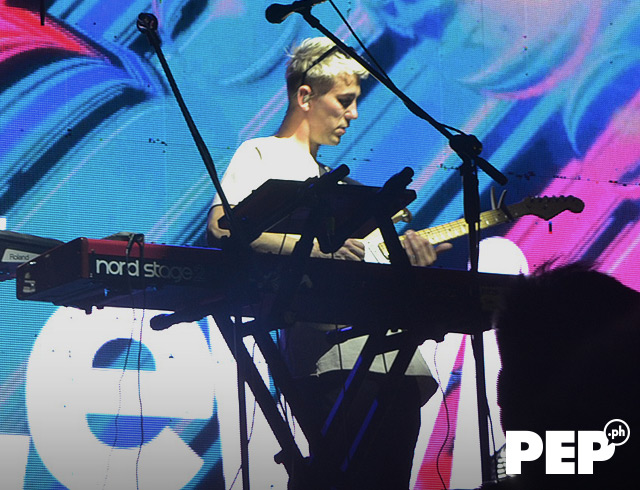 MASEGO
American singer Masego serenaded wanderers with his signature mix of jazz, hip-hop, and soul at Wanderland Day 2.
Known for his genre-bending brand of music, Masego showcased his know-how in playing sax, keyboards, and drums.
His hit songs "Tadow and "Navajo" both garnered millions of views on Spotify and YouTube.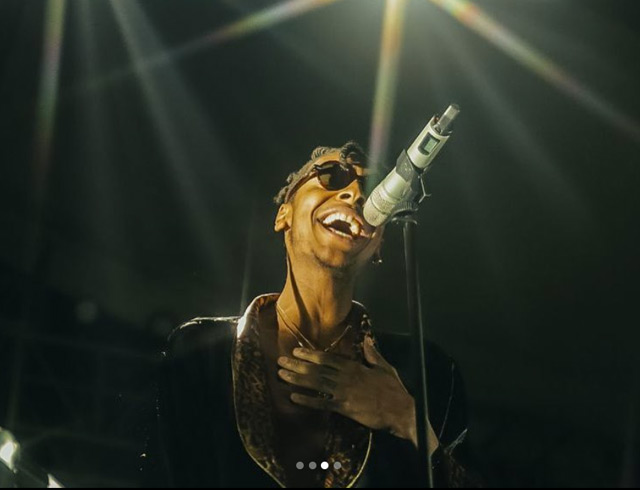 JMSN
In between frenzied jam sessions, singer JMSN offered a slow and easy sound trip with "Cruel Intentions," "So Badly," "Getaway," and "Patiently."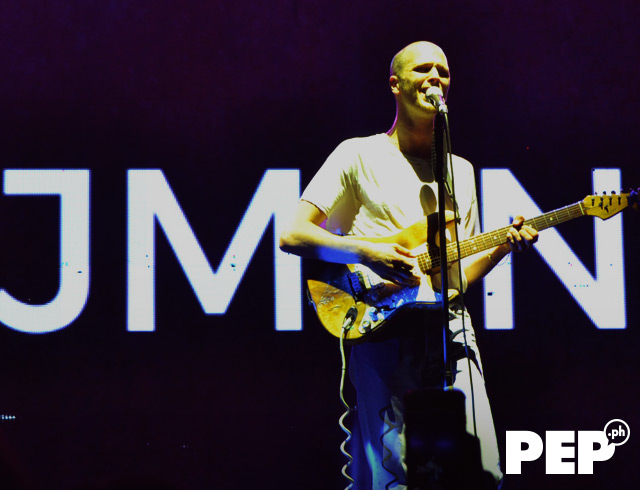 ALINA BARAZ
Alina Baraz was full of energy as soon as she came on stage. She then seduced the crowd through her sexy numbers "Electric," "Make You Feel" and "Fantasy."
During her spiel, the American singer admitted that she experienced bad audio problems.
Apologizing to her Filipino fans, Aliza said, "This is the best crowd I've ever seen. Thank you for being patient with us. I learned a word today. I hope I say it right. Mahal kita."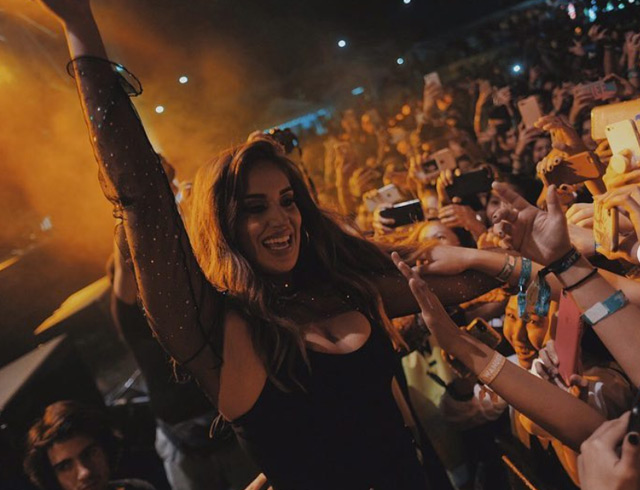 CLAIRO
Even though she simply wore jeans and a white tee, American record singer Clairo managed to give off a sexy vibe as she sang her signature "bedroom pop" songs such as "Drown."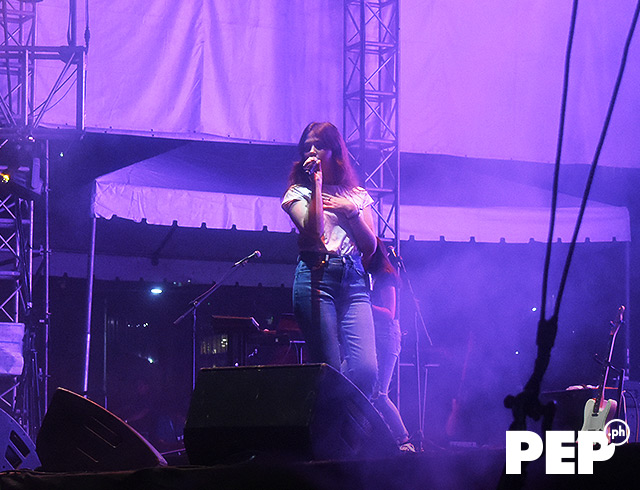 JOAN
American synth-pop duo Joan evoked the feelings of crushing hard on someone through the songs "Love Somebody Like You," "Tokyo," and "Stop and Stare."
If you're a fan of LANY (whose very first concert in Manila was at Wanderland 2017), you may want to check Joan's songs too.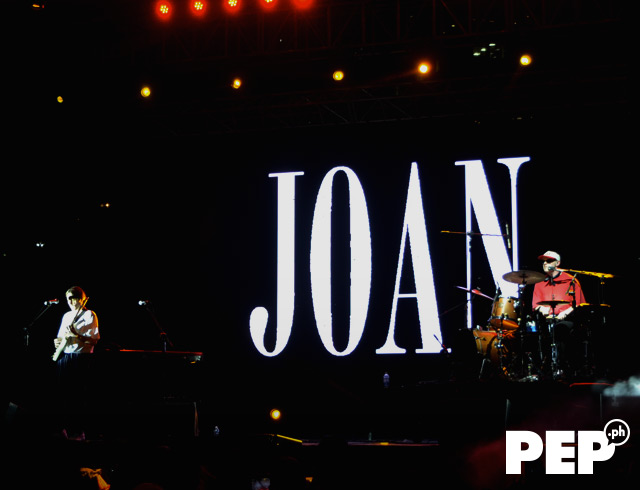 GABRIELLA APLIN
Imagine hundreds of concertgoers sitting on colorful mats while listening to Gabriella Aplin's live performance of "Miss You," "Waking Up Slow," "Please Don't Say You Love Me," and "Home." This was just one of the memorable scenes that took place during the 2019 Wanderland Music & Arts Festival.
Her soothing voice was a nice change of pace for wanderers needing a break from the rock music offered at the event.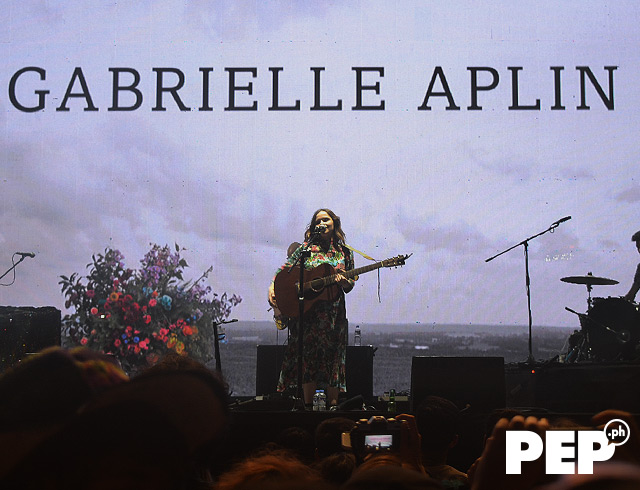 CELEB CREW
Pinoy celebrities who flocked to the Alabang concert grounds for Wanderland 2019 took this chance to bond with their friends.
Kapuso stars Mavy and Cassy Legaspi were reunited with Kapamilya singer Darren Espanto that night.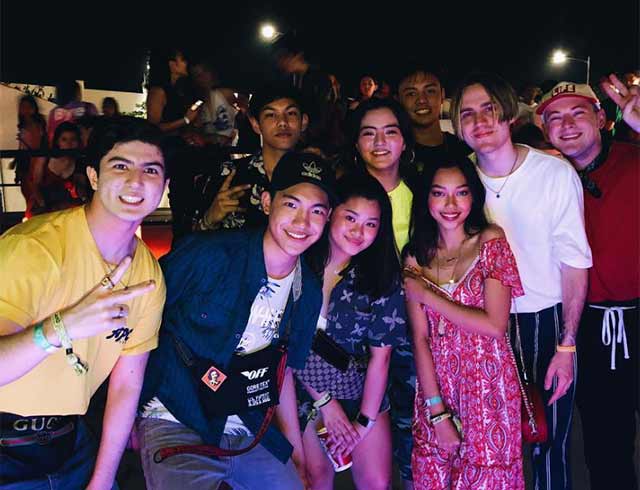 ABS-CBN stars Elisse Joson, Louise delos Reyes, and Claire Ruiz had fun hanging out with GMA-7 stars Nicco Co, Lucho Ayala, Diva Montelaba, and Klea Pineda.
Kiana Valenciano (rightmost), Ria Atayde (third from left), and Jess Connely (leftmost) gamely posed for Wanderland 2019's official photog for Instagram updates.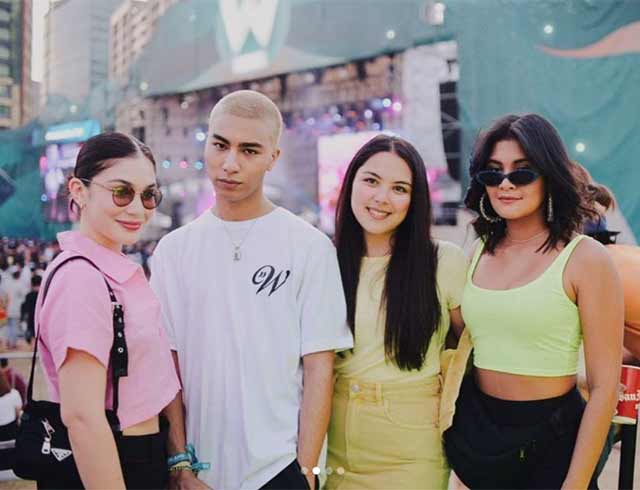 Mavy also caught up with Sunshine Cruz's daughters Chesca and Angelina Montano.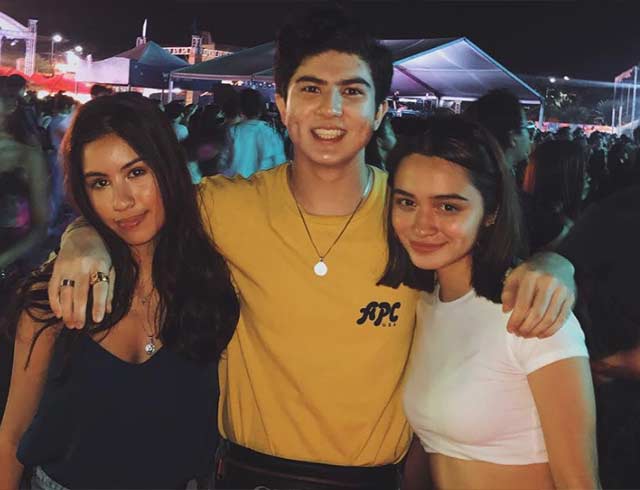 Leaving James' side for a while, Nadine made time to chitchat with her girl squad.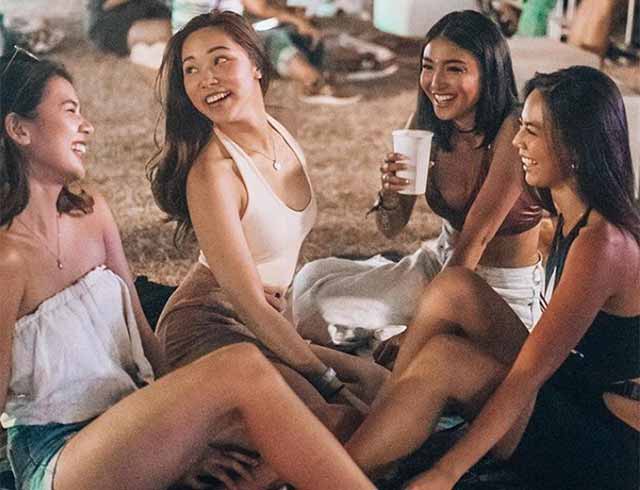 PEPsters, what's your favorite magic moment at Wanderland 2019?