"This is officially the biggest headline show that I ever played," admitted Lauv during his sold-out 2019 concert in the Philippines.
The 24-year-old American singer-songwriter once again wowed his Pinoy fans at his Manila concert.
This is Lauv's third time to visit in Manila, after holding a series of mall shows around the metro in November 2017, and his apperance at Wanderland Music and Arts Festival in March 2018.
Organized by Ovation Productions, this Lauv tour in Manila is considered to be one of the highlights of his career.
Last May 20, the Lauv tour at the Araneta Coliseum kicked off with his performance of his latest single "Drugs & The Internet."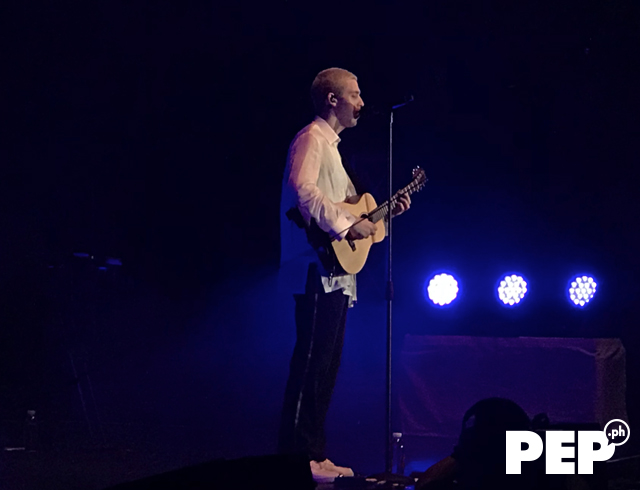 Most of the songs Lauv performed at his Manila concert were from his debut studio album I met you when I was 18. (the playlist). The album was released in May 2018.
Fans were thrilled to hear the first few beats of "Paris In The Rain."
Lauv continued the show with performances of "Paranoid" and "Reforget."
After the first three songs, Lauv greeted his Filipino fans by shouting, "Manila, How the f*ck are you doing today?"
The American singer/songwriter then introduced himself and expressed how grateful he is to have Manila as the venue of the biggest headlining show in his career.
Lauv instructed the audience to stand up and dance to his next song titled "A Different Way."
He said, "My name is Lauv, it is such an honor to be back for you guys.
"I have a few requests tonight though, so this is officially the biggest headline show that I ever played.
"Tonight is the biggest headline show I ever played so it's already so special but I need to say a few things.
"One, I wanna see you guys up here and everywhere standing on this next song.
"Are we here to have a good time or not?
"I can't really dance so don't worry about me. I'm gonna try, I'm just gonna try."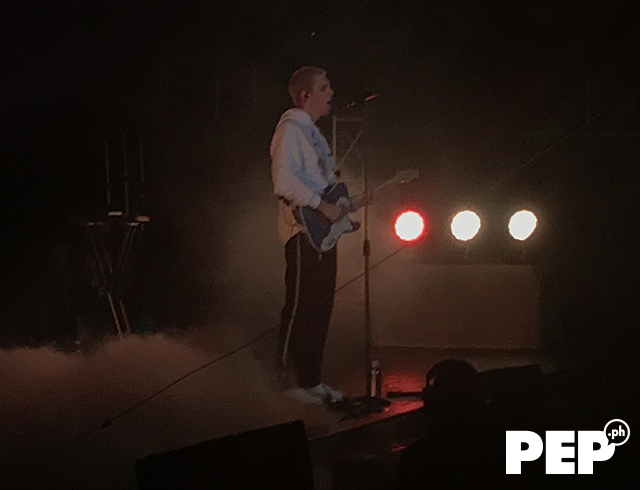 He continued the concert with his performance of the song "Come Back Home."
Before his number, Lauv said he already considers the Philippines as his second home.
He told concertgoers, "I just wanna say, thank you guys so much 'cause every single time I come here feels like a second home to me.
"For real, for real, for real. The most listeners that I have anywhere like, right here.
"So I do not take this shit for granted for one second so thank you guys."
Lauv admitted that he was not a good dancer but he roamed around the stage while playing an upbeat track.
He continued the show by dancing to his song "Chasing Fire."
At one point of the concert, Lauv emerged on stage wearing the male Filipino traditional clothing called barong Tagalog.
After singing "Chasing Fire," Lauv toned it down a bit and serenaded the crowd with "The Story Never Ends."
Fans waved their light sticks and lit up their cameras while watching Lauv perform his ballads.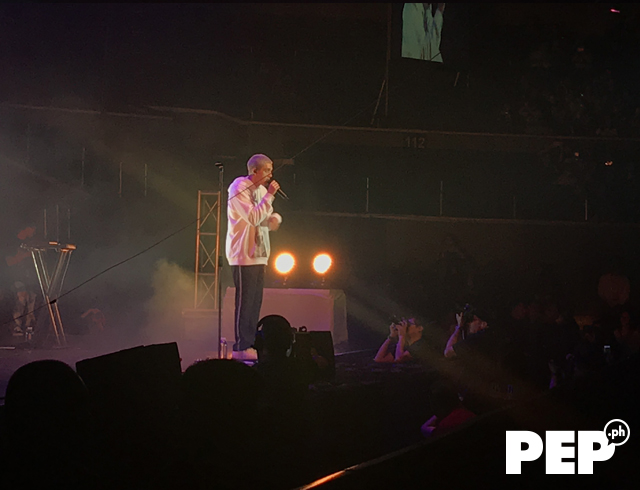 After his performance of "The Story Never Ends," Lauv went backstage to change into a black jumpsuit.
The audience members were surprised when he came out on a satellite stage in the middle of the VIP area.
During this part of the concert, Lauv performed his new single "Sad Forever" for the first time.
Before his performanc, the singer gave instructions to the audience on what to do since his crew was filming the music video of the song during the concert.
He asked the audience, "Since tonight is a special show, I wanted to share it to you guys first.
"We're capturing the whole thing on video, we're hoping that this could become the music video...
"Are you guys down for that?"
Lauv performed the song twice.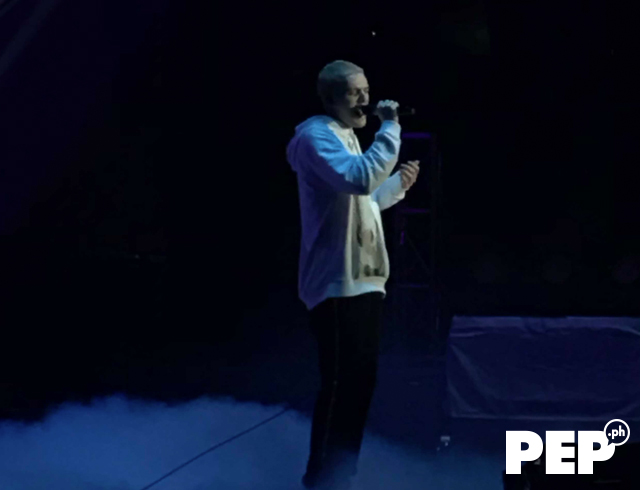 After this, he recalled the inspiration behind the lyrics of his next song titled "Superhero."
Lauv revealed that he once asked fans to share their thoughts and feelings, and put it in a designated box at one of his shows. One of the notes quite had an impact on him.
He narrated, "I feel like a lot of times, we feel like we're not allowed to feel the things that we feel, we make ourselves feel ashamed...
"And we end up depressed because we're like, 'How am I feeling this way?'
"But I think it's important to have a place to let those things go and just let it exist.
"It doesn't have to define you, it doesn't have to weigh you down.
"You can choose to do that if you like or not. This next song is inspired by a letter I found in that box.
"And the letter said, 'I'm not a superhero.'"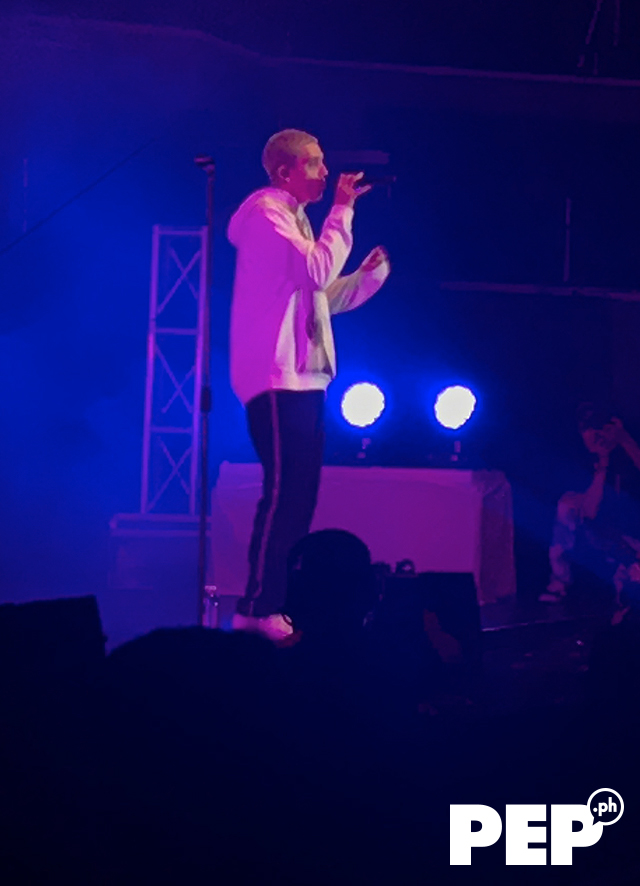 Lauv continued the concert with performances of the songs "Easy Love," "Enemies," and "Bracelet."
This was followed by "I'm so tired...," a song he collaborated with Australian singer Troye Sivan, who also held his own arena show in Manila early this month.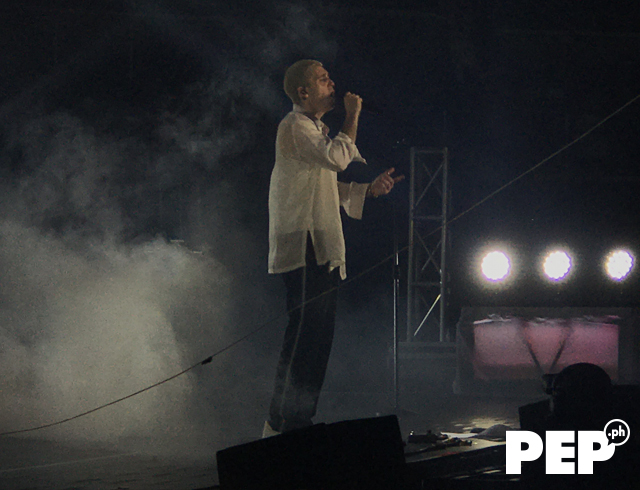 Lauv surprised his Filipino fans with another new song titled "The Sims."
"The Sims" and "Sad Forever" are expected to be part of his new album titled ~how i'm feeling~ that will be released later this year.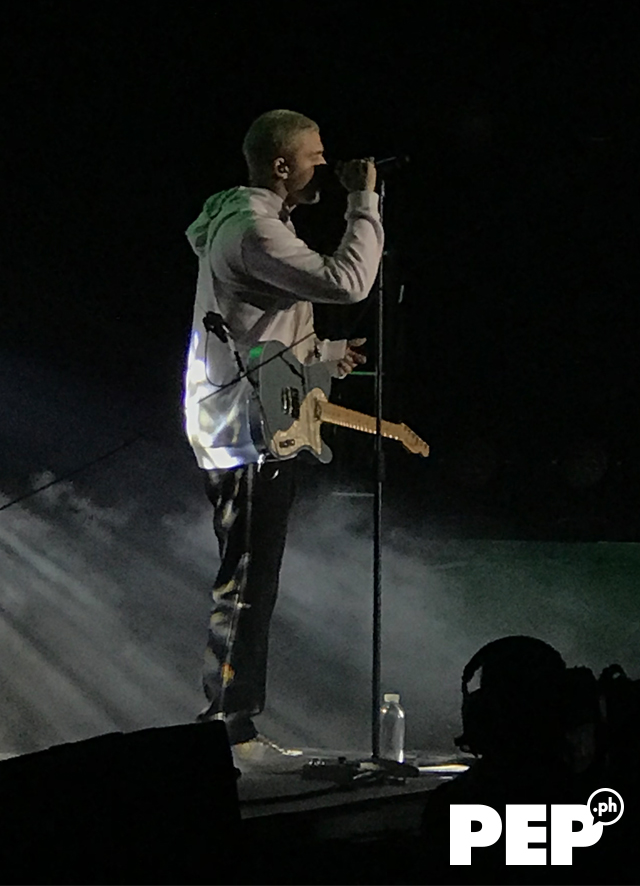 Towards the last segment of his concert, Lauv performed the song "Adrenaline."
It was followed by his cover of Ed Sheeran & Justin Bieber's new song titled "I Don't Care."
Lauv continued serenading the audience with his song "Breathe" before ending his set with "The Other."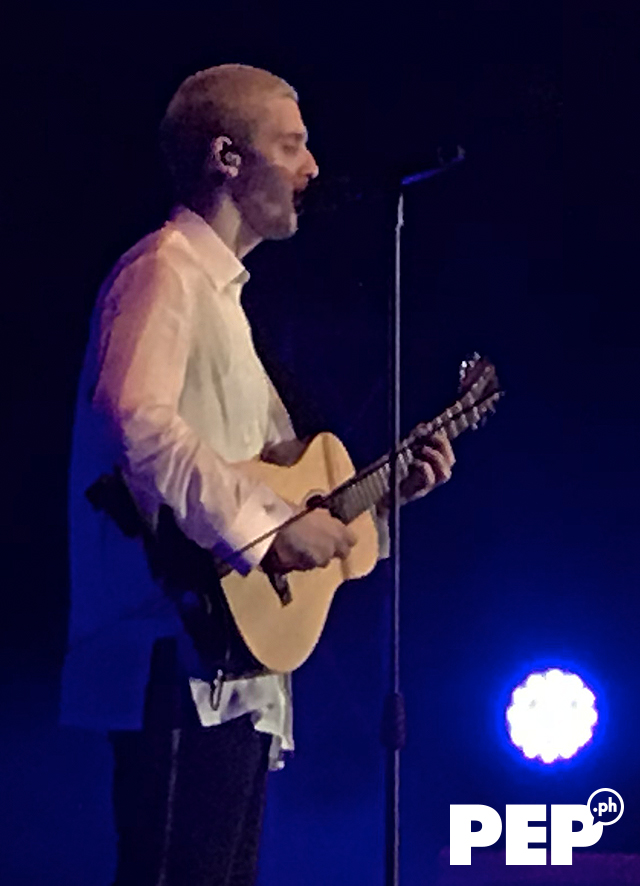 For his encore performances, Lauv emerged on stage wearing a black shirt that is part of his official concert merchandise.
He then performed the song "Never Not."
After his performance, Lauv took off his shirt and threw it towards the crowd.
He ended the two-hour show with his biggest hit, "I Like Me Better."
After the Lauv tour in Manila, he flew to Cebu for another concert at the Waterfront Cebu City Hotel.