After three long years, Filipino fans of South Korean girl group Twice finally saw them perform live for the first time.
Produced by Pulp Live World in partnership with Globe Telecom, the nine-member girl group performed their chart-topping hits in Twice World Tour 2019: Twicelights in Manila, held at SM Mall of Asia Arena in Pasay City, Saturday, June 29.
Members of Twice—Nayeon, Chaeyoung, Jihyo, Jeongyeon, Tzuyu, Sana, Mina, Momo, and Dahyun—treated their Filipino fans to a fun-filled show which lasted for almost three hours.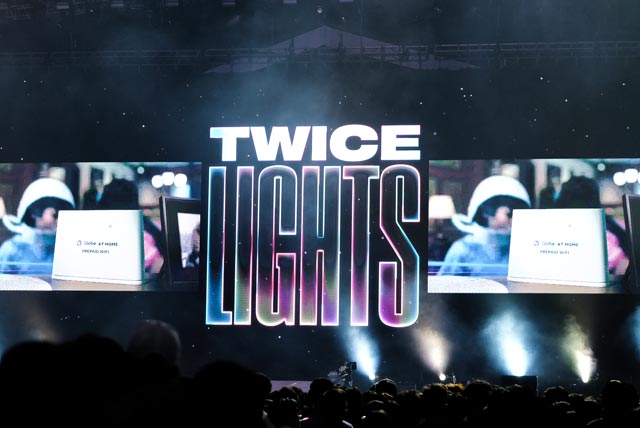 Filipino ONCE, the group's official fan club name, started lining up much earlier that day to see their favorite girl group perform live.
Unlike previous K-pop concerts held in the country, attendees of Twice's first sold-out arena show in Manila are composed mainly of fanboys.
Even before the show started, concertgoers were already practicing their fanchants on Twice's songs playing at the lobby while trying out the different booths set up in the arena.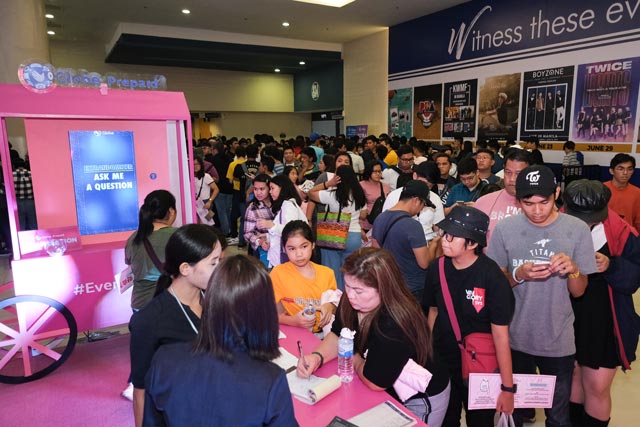 TWICE CONCERT
Twice wanted to show their different sides as performers and divided the whole concert in five parts.
The members emerged on stage wearing all-black outfits and performed the songs "Stuck In My Head, "Cheer Up," and "Touchdown."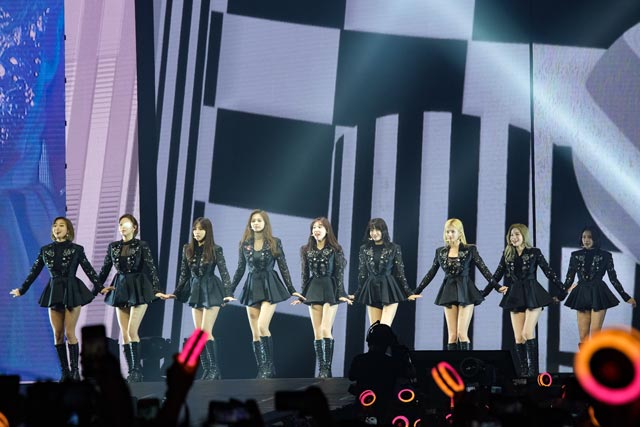 After the first three songs, each member introduced themselves in Filipino saying "Mabuhay!"
Dahyun received the loudes cheers when she said, "Magandang gabi! Ako si Dahyun! Kumain ka na?"
Fanboys were quick to reply, "Oo, kumain na kami!"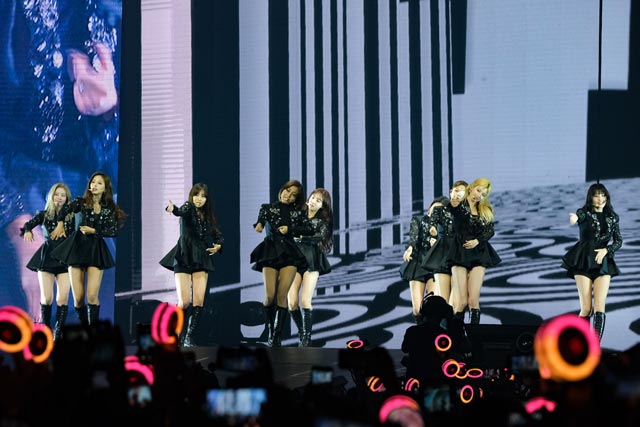 After their short introduction, Twice continued their performance with "BDZ" and Yes or Yes."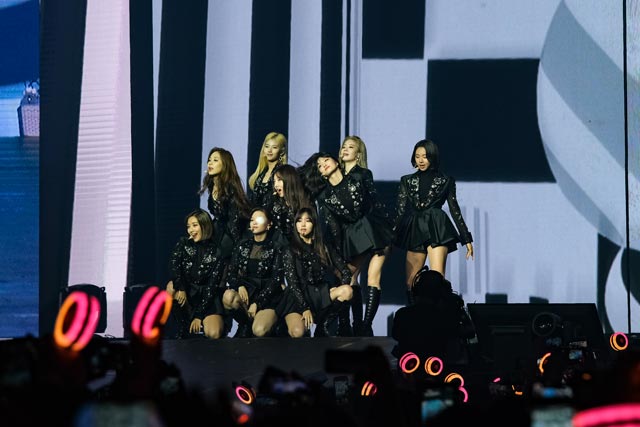 Twice then went backstage to change their outfits.
While the audience were waiting, six of their back-up dancers did an intermission number.
Twice came back on stage with black and gold outfits for their performances of the songs "I Want You Back" and "Dance the Night Away."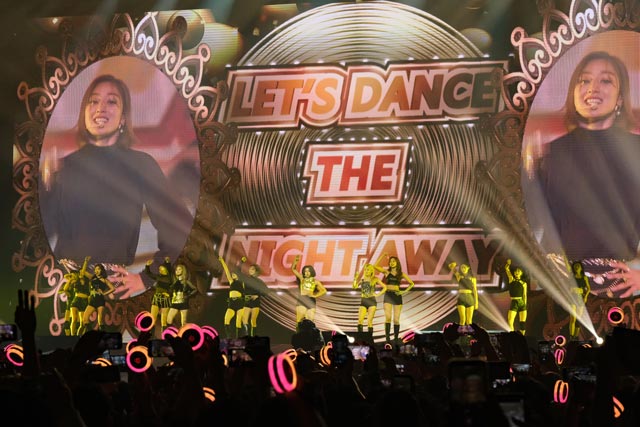 For the second part of the show, Twice changed into all-white dresses and performed their ballad songs starting with "After Moon."
The members then took their places in the middle of the stage and performed the songs "You In My Heart" and "Sunset."
After this, Twice performed their song "Heart Shaker" up to the first verse.
They went backstage for a quick costume change and continued the song in matching red outfits.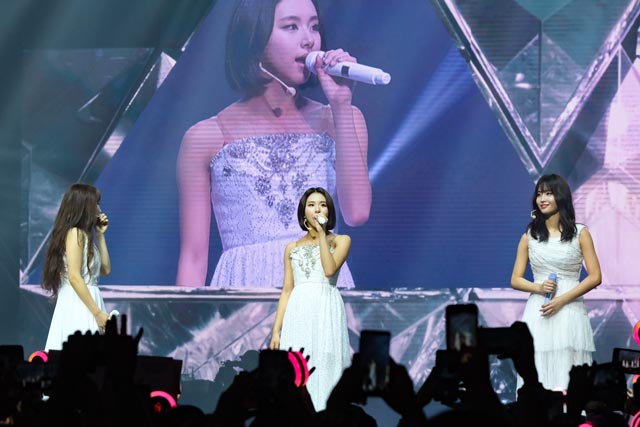 In the third part of the concert, Twice brought out their sexy side and performed the songs "Strawberry" and "Woohoo."
The nine-member group also split up in three sub-units for theil special performances.
Sana, Dahyun, and Tzuyu performed a cover of Beyonce's "Dance For You."
Momo and Jihyo teamed up to perform a cover of Taemin's "Goodbye."
Meanwhile, Nayeon, Chaeyoung, Jeongyeon, and Mina had the crowd dancing with their cover of Lady Gaga's "Born This Way."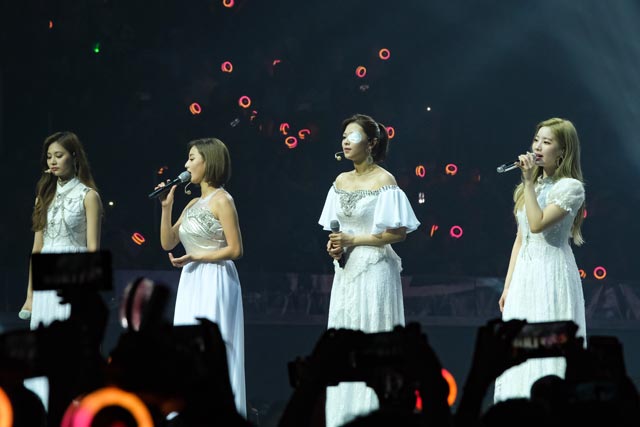 The girl group played a video of ther song "Turn It Up" while they change for the "Prism stage."
In this part of the concert, the group performed their popular hits including "Likey," "What Is Love?," "Like Ooh-Ahh," and "TT."
They ended their set with their latest single, "Fancy."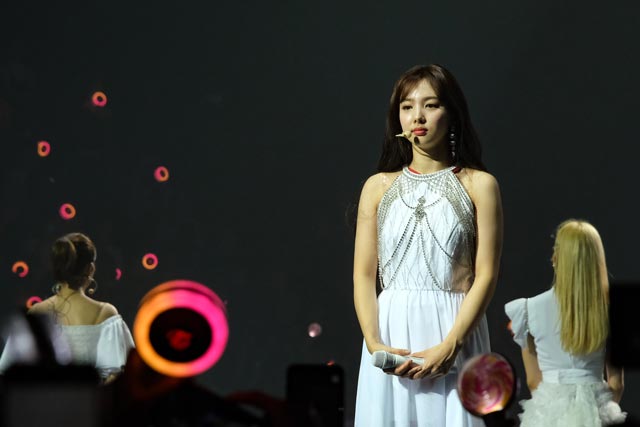 THE ENCORE
Twice also prepared encore performances for their Filipino fans.
But before this, the fans had to accomplish several missions.
The crowd successfully accomplished each challenge which prompted Twice to come out for their encore stage.
The group started performing "Knock Knock."
After this, a fan-made video using their song "One In A Million" played on the huge screens.
Members of Twice were touched by this gesture of the Filipino ONCE.
Before they moved on to their next performances, the members expressed their gratitude towards their Filipino fans and promised that they will be back for another concert.
Twice members also prepared Tagalog phrases to the delight of the fans.
Mina began by saying, "Salamat sa pagpunta niyo!"
Sana told the crowd, "Magkikita tayo ulit!"
For her part, Jihyo told their fans, "Ingat! Thank you!"
Jeongyeon, who was waering an eyepatch on her left eye, told the audience, "ONCE, the best kayo!"
Chaeyoung expressed, "Masaya kami ngayong gabi!"
Momo said, "Masaya akong makita kayong mga ONCE! Salamat po!"
Nayeon, on the other hand, promised, "Babalik kami!"
Dahyun ended her message with, "Mahal ko kayo! Salamat po!"
Last but not the least, Tzuyu said, "Mami-miss ko kayo! Thank you!"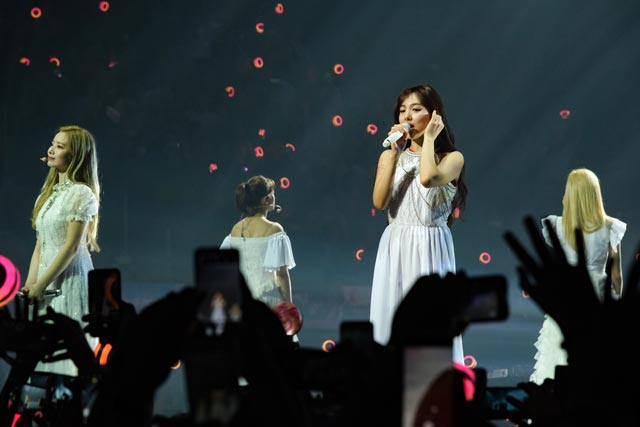 For their last few performances, Twice did a medley of all of their chart-topping hits including "Like Ooh-Ahh," "Cheer Up," "TT," "Knock Knock, "Signal," "Likey," "Heart Shaker," "What Is Love?," "Dance The Night Away," "Yes or Yes," and "Fancy."
For their last song, the group performed, "STUCK."
After the show, lucky fans had a photo-opportunity with the Twice members backstage.
Manila is the third stop of Twicelights Tour 2019.
The group will be performing next in Singapore on July 13.
This will be followed by North America tour from July 17 to 23.
The last stop is in Malaysia on August 17.