"I didn't want to lose you / I pushed you away"
"I didn't want to lose you / I said no that day"
These are just some of the heartfelt lines from the song "TYL" composed by the artist Kakie.
Just one day after its release, her song reached No. 45 in the iTunes chart in Australia and No. 159 in the iTunes chart in Canada. In the Philippines, it reached the No. 29 spot in the iTunes chart.
Who is Kakie anyway?
The name may be unfamiliar to most people but to her family and friends, Kakie is the nickname of their beloved Frankie Pangilinan.
Frankie—whose full first name is Simone Francesca Emmanuelle—is easily recognizable as the eldest daughter of Sharon Cuneta and Senator Francis "Kiko" Pangilinan, and the half-sister of actress KC Concepcion.
Frankie has grown into a young woman and is now being recognized for her creativity and imagination as singer-songwriter and author.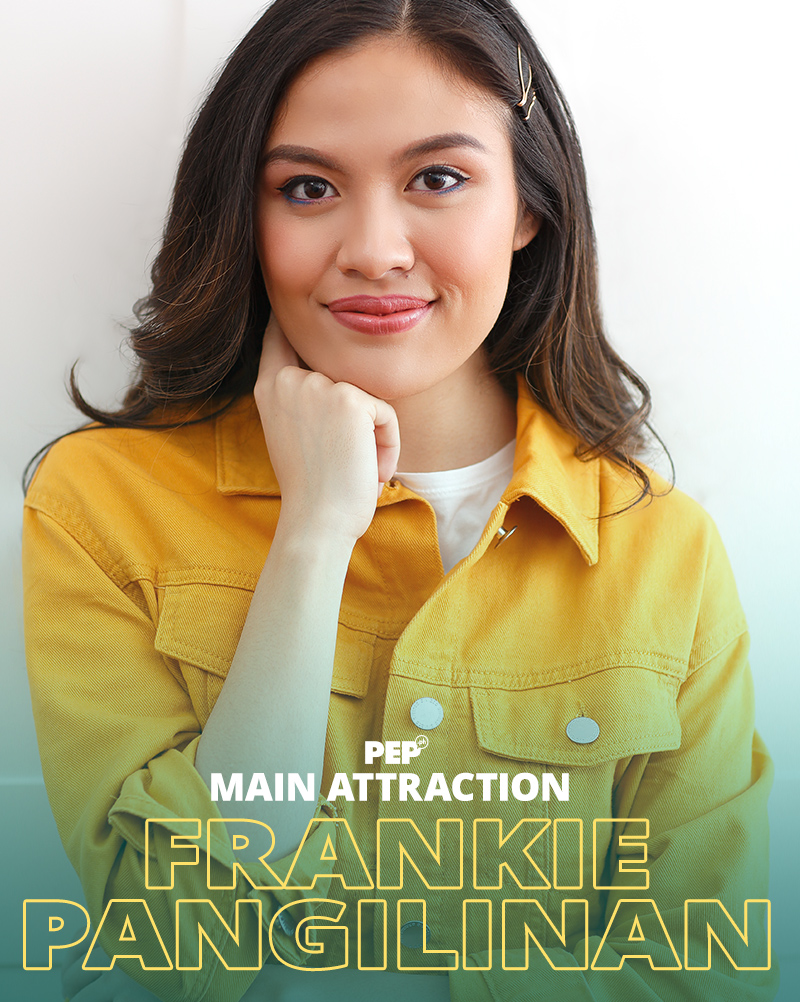 She entered the music scene with her own composition released on July 26, 2019.
Her debut single was produced by the OPM rock icon Ely Buendia, no less.
Only 18 and a fresh high-school graduate, Frankie already has a fanbase for her fiction stories that she self-publishes.
She will be starting college in New York City this August.
In this interview with PEP.ph (Philippine Entertainment Portal) during the Main Attraction shoot at her parents' place in Makati City, Frankie candidly talks about her "first-ever real heartbreak" that inspired her to write "TYL" (True Young Lovers).
FRANKIE THE SONGWRITER
Ely Buendia himself attests to Frankie's immense potential and is all praises for her in his Twitter account.
He writes, "Truly one of the most gifted singer-songwriters I've had the pleasure to work with."
Apart from being the producer of "TYL," the former vocalist of Eraserheads also plays the guitar for the track.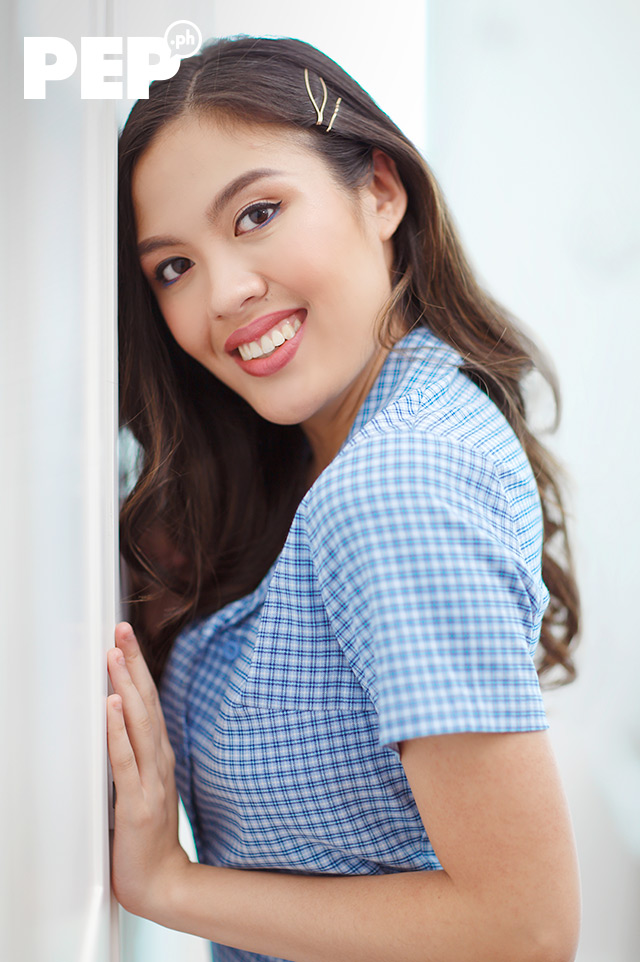 Frankie describes Ely as her "absolute hero" and gushes about him being "so sweet... so talented... the nicest."
But she also recalls being nervous the first time she met with him to discuss their collaboration.
She tells PEP.ph, "The whole time talagang nanginginig ako. I thought I couldn't sing or anything. I was so stressed and scared."
FRANKIE OPENS UP ABOUT HER LOVE LIFE
Listening to the song "TYL" is like listening to an intimate declaration of a vulnerable soul.
Frankie wrote it at three in the morning in September 2018 when she was, in her own words, "semi-heartbroken."
The former boyfriend who broke her heart was a schoolmate.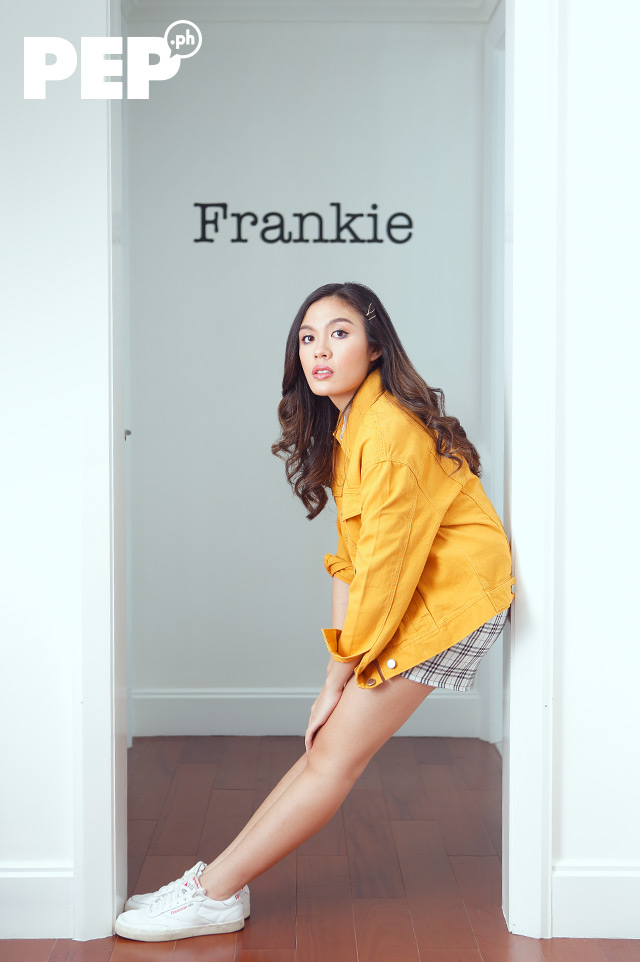 She relates, "We loved each other and we were young and that love was real.
"It was a real thing all on its own. That was a two-year-long thing.
"We were really young, but it was quite interesting."
She says about writing her cathartic song, "I wasn't so much as sad as I was more reflective.
"I was just kind of looking back on it and it ended so suddenly after such a long, long, long time."
According to Frankie, she really poured her heart out into the song, "That was my first-ever real heartbreak, so that's why.
"That was a really, really long relationship, and even though I was really young at that time, you can't take back two years. That's long for any relationship.
"I'm not the kind of person [who enters into] flings. When I say I love you, I really mean it.
"I feel like I really reached different depths with this person. The song is about, 'We were young but it had depth.' It was nice while we had it."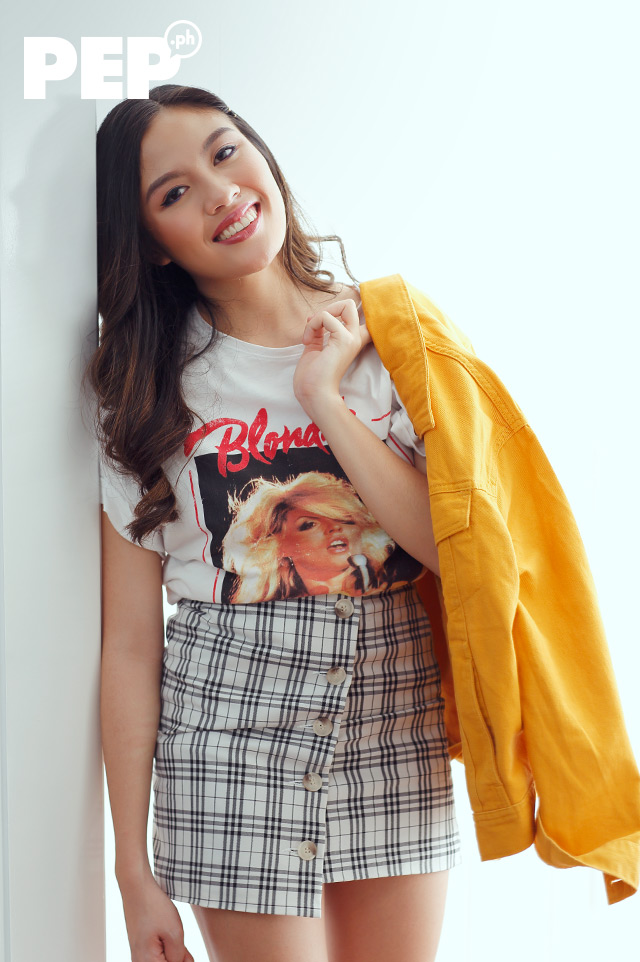 Is she still friends with her ex-boyfriend?
"Yeah! I'm actually going off to college, so we're trying to hang out more.
"But I'm leaving. It just feels weird. I don't know. We'll see."
Is she open to getting back together and rekindling their romance?
"I don't think of it that way, but I think he'll always be a part of my life.
"I'm very close to his family. He is a friend and he saw me through a lot of really, really tough personal struggles.
"There's a part of me that misses that... misses being in love with him, but I don't love him anymore like that."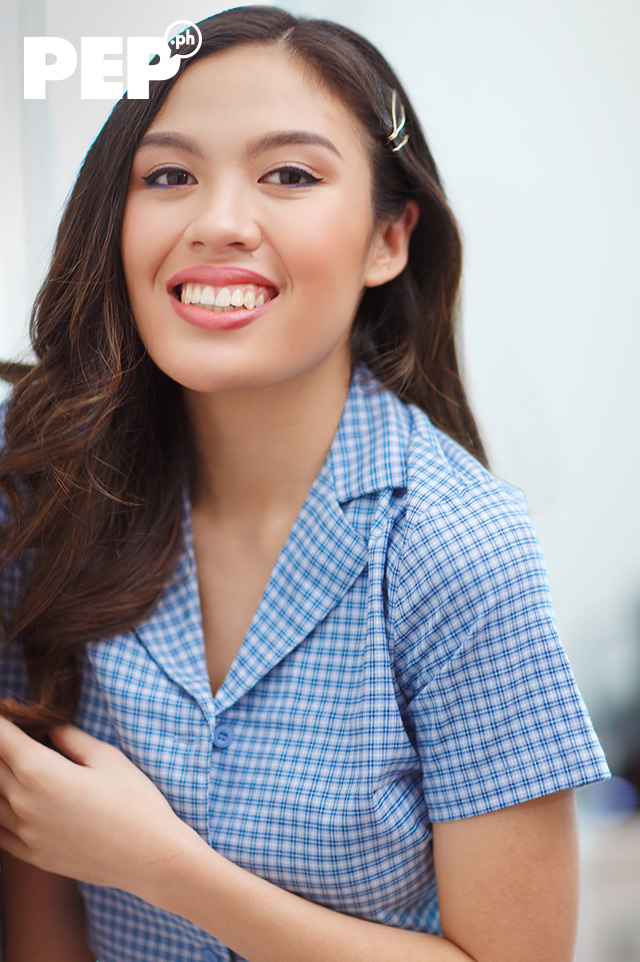 Frankie laughs as she makes another bold confession, "I think what I just miss is loving someone.
"Like the feeling of being loved and loving someone in general. I'm a hopeless romantic, e.
"I can't help it. At the end of the day, I'll always care for him as a person and I can't replace that.
"You were my first love. You won't forget your first.
"From here on out, no matter what I say, even if I may not be in love with him anymore, I think from now on, anyone I come to love in the future... my point of comparison will always be him."
So how did she move on from their breakup?
She discloses, "Growth. It hurt for a while but I have my lovely, lovely friends who are irreplaceable to me.
"I had some work to do. It was my senior year 'cause he's younger than me. So to him, it was not a big deal.
"But to me, I had to get back up, I had to work through this... It became a little bigger than it should have been because I feel so deeply.
"I feel ridiculously deeply, and so when it happened, I was in shock for a bit.
"It took some time for me to get back up, but at the end of the day, I would go to school.
"And our school is small so I see him every day in the hallways. I'd hear his laugh, I'd hear his voice...
"It brings back his memories. His memories, everything, everywhere.
"I figured I gotta go through this because it's growth, e. It's growing up."
Has she ever considered dating a celebrity?
Frankie responds with, "A lot of people think I would date some showbiz guys but, honestly, I don't.
"I think there's too much glitz and glamour and all. And there are too many prying eyes."
Is "TYL" her way of avenging her heartbreak?
Frankie says, "There's no real or hidden meaning, it's just about what happened.
"There's nothing to be called out. There's no bad blood.
"It's just my self-expression of what happened.
"Again, it's not about him, it's about me."
Her song is currently streaming in music platforms such as Spotify.
It is all that matters to Frankie at the moment.
And young as she is, she has better things to look forward to than the ending of her first love.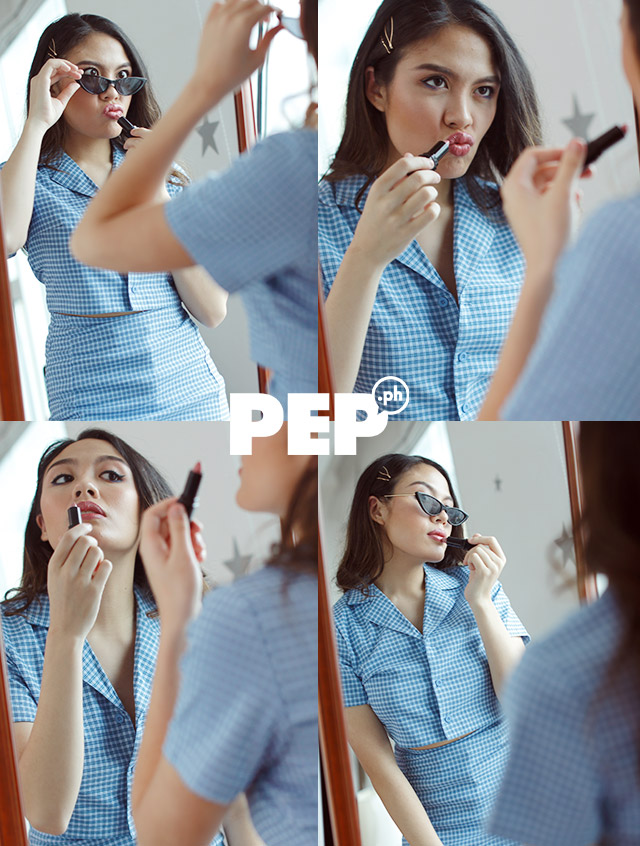 PHOTOGRAPHER: Ocs Alvarez
SHOOT PRODUCER: Nikko Angelo Tuazon
CREATIVE DIRECTOR: Jeremiah Idanan
STYLIST: Nikko Angelo Tuazon and Jeremiah Idanan
MAKE-UP AND HAIR: Muriel Vega Perez and Erika Eileen Glendro
INTERVIEW BY: Jocelyn Dimaculangan
VIDEO PRODUCERS: Mart Francisco, Pam Carlota
Special thanks to Narciso Chan of Curve Entertainment