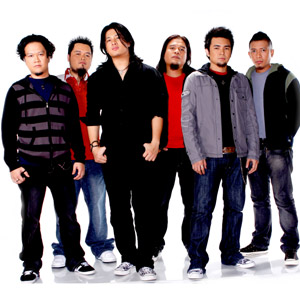 ---
It has been two years since Cueshé released and promoted an album but the band has remained one of the hardest working bands in the country today. They have kept themselves busy by performing in engagements around the Philippines while writing and recording songs for their upcoming album.


Known for their hit songs, such as "Stay," "Sorry," "Ulan," "Can't Let You Go," and "24 Hours," Cueshé releases its third album titled Driven. It will be available in the market starting this month. After all these years, how has the band remained driven?
To be driven is to be motivated. Through the years, the band has always been motivated to create and perform their brand of music. For Cueshé, ultimately they would like to share these with their fans and keep them happy. They are always grateful to all the fans that supported them all these years and they promise to continue writing songs for them.
ADVERTISEMENT - CONTINUE READING BELOW
To be driven is to be determined. It has not been an easy ride for the band since they were first launched in the OPM music scene. There were a lot of detractors who criticized their music and even their image. Instead of submitting themselves to these criticisms, Cueshé remained steadfast and inspired to exceed their previous efforts and write better songs and better music.
To be driven is to be ambitious. The band has come a long way from their humble beginnings in Cebu but Cueshé continuous to strive for excellence. In this album, Ruben Caballero takes pride in their mature musicality. For him and for the rest of the band, this album was produced and recorded better for a global appeal.
Listen to "BMD," the first single off the Driven album. Hear Jay Justiniani (vocals), Ruben Caballero (vocals / rhythm guitar), Jovan Mabini (lead guitar), Fritz Labrado (bass), Jhunjie Dosdos (keyboard) and Mike Manaloto (drums) driven and united to bring their best album to date. The band's third album is available in all record stores nationwide under Sony-BMG Music Entertainment.
ADVERTISEMENT - CONTINUE READING BELOW

Driven is the band's follow-up project after their previous albums, Half Empty, Half Full and Back to Me.
To be updated on Cueshé's activities, visit their official website at www.cueshe.com.ph or join their mailing list at http://launch.groups.yahoo.com/group/cuesheonline/, http://cueshetheband.multiply.com, www.myspace.com/cueshetheband, or text CUESHE 4627 for more updates.