Say Geronimo, fans!
Sheppard is set to conquer Manila through a free concert this August.
The Australian indie pop band will be coming to Manila to promote their debut studio album, the 11-track record Bombs Away.

Sheppard will be perfoming at the Mall of Asia Music Hall this August 11 at 6PM.

The six-piece group is composed of siblings George, Amy, and Emma Sheppard, as well as Michael Butler, Jason Bovino and Dean Gordon.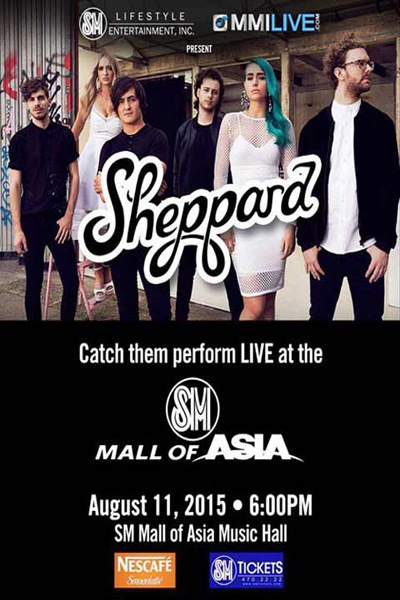 The band is known for their hits "Geronimo", "Let Me Down Easy", and "Hold My Tongue."
Last March, their album Bombs Away debuted on the American Billboard Top 100 at No. 31.
In the 2014 ARIA Music Awards, "Geronimo" was nominated as Best Song and Best Music Video.
Here is the music video of "Geronimo," which peaked at No. 10 of the U.S. Billboard Adult Top 40 chart.