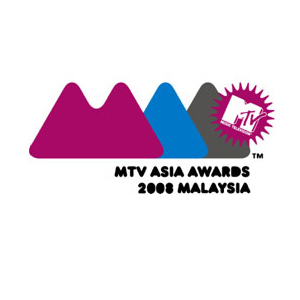 ---

MTV Networks Asia's flagship show, MTV Asia Awards (MAA)2008, is all set to take place in Malaysia this weekend. Now on its sixth year,the pan-regional music event is expected to bring excitement to music fans inover nine countries in Asia.
The Awards show that celebrates and pays tribute to regionaland international music talents will be held at the Arena of Stars in Genting,Malaysia this Saturday (August 2). It will be hosted by Jared Leto of 30Seconds to Mars. The 2008 MAA will be broadcasted to over 291 million homesacross the region.
MTV will be presenting a total of 16 awards during the showto honor and promote the icons of youth culture and music. There will be nineregional favorite artist awards and seven international awards which includeexciting additions such as The Video Star Award, Breakthrough Artist, TheInnovation Award, Best Hook-Up, Bring Da House Down Award and edc Style Award.
The Grammy-nominated sexy group The Pussycat Dolls willperform their latest hit single, "When I Grow Up" for the first time in the MTVAsia Awards. After making it big in the pop music scene in 2005 with their song"Don't Cha," the group has been consistently on top of America's hits. Thisyear, the posse will join the array of well-known personalities in the field ofmusic for a night of exhilarating performances.
Philippines - MTV Favorite Artist
Among hundreds of bands and music groups in the Philippines,only four Filipino pop and rock groups are nominated and vying for the MTVFavorite Artist Philippines 2008.
Chicosci - From an after school activity to afull-time passion and profession in 2000, this Filipino pop rock group has gonea long way for being nominated by an international award-giving body such asMTV. The band released their first and sophomore albums Revenge of the GiantRobot in 2000 and Method of Breathing in 2002. Their first single"Sink or Swim" established the band's reputation as one of the forerunners ofthe new generation of rock.
ADVERTISEMENT - CONTINUE READING BELOW
Method of Breathing further cemented that reputationas the single "Paris" dominated the charts for over a year, ultimately winningNU 107's Song of the Year award in 2002, as well as Best Produced Album.
Sandwich - Being in the music industry for a decadeproves that Sandwich is deserving of this nomination. Considered to be a"barkada" band, the group has come a long way from releasing their first album GripStand Throw in 1998. Sandwich survived when Marc Abaya left the group toform his own band. In fact, Sandwich won Album of the Year in NU 107 RockAwards in 1999, another Album of the Year award in 2001, and a slew of otherawards honoring their musicality.
Sandwich ushered their tenth anniversary with their latestalbum, Marks the Spot.
Spongecola - Officially launched in 2002, Spongecolais a youthful four-member rock outfit hailing from the Philippines. Theyreleased a self-titled EP in 2003, containing songs that received substantialairplay on local pop and rock radio stations. The group released their debutalbum, Palabas, in 2004 under Sony BMG Philippines. Their second album Transit(2006) was launched under Universal Records. Within three months of it release,the album struck gold due to the massive radio success of the single "Bitiw."
Spongecola released a repackaged Transit Deluxe thisyear, featuring five new tracks, and selected music videos. It hit platinum aweek after its release.
Urbandub - This indie quartet made an astoundingbreakthrough in 2000 when their debut album titled Birth became agoldmine even without support from major record companies. This was followed bythree more albums: Influence (2003), Embrace (2005), and UnderSouthern Lights (2007). Urbandub's song, "Soul Searching" won the award forbest Song of the Year in the NU107 Rock Awards 2003. Influence alsobagged the Album of the Year in the 2004 NU107 Rock Awards.
Their latest album Under Southern Lights pays homageto the queen city of the South, Cebu.
The 2008 MTV Asia Awards will be aired in the Philippines onthe following dates: Sunday, August 10 at 7:30pm; Wednesday, August 13 at6:30pm; Saturday, August 16 at 4:30 pm; Thursday, August 21 at 9:30am; Sunday,August 24 at 11:00am; Wednesday, August 27 at 10:00pm; and Tuesday, September 2at 1:30 pm.

Catch these episodes on MTV Philippines (Sky Cable channel 57).
ADVERTISEMENT - CONTINUE READING BELOW