Madonna continues her reign as the highest-grossing solo artist, according to Billboard.

Based on the magazine's Boxscore archive, the Queen of Pop's overall concert gross since 1990 has reached over $1.31 billion, making her the third highest-grossing touring artist behind The Rolling Stones and U2.
Madonna concluded her The Rebel Heart Tour at All Phones Arena in Sydney, Australia last March 20.

Overall, the 57-year-old pop superstar's 10th concert tour has sold 1,045,479 tickets and has grossed $169,804,336.
The Philippines ranked 7th on Madonna's tour gross for Asia and Oceania with $4,956,105. A total of 15,710 people attended her concert at the SM Mall of Asia Arena last February 24 and 25, 2016.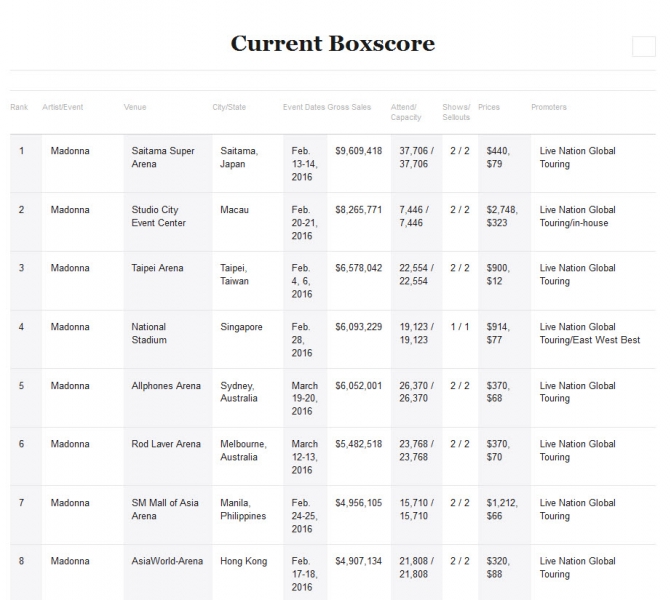 After 82 shows worldwide, Japan holds the top spot for Madonna's highest-grossing venue for her The Rebel Heart Concert Tour.

Madonna's sold-out two-night Tokyo concert at Saitama Super Arena on February 13 and 14 earned $9,609,418 with a total of 37,706 attendees.
(Photo from Giphy.com)




[gallery id="9308"]