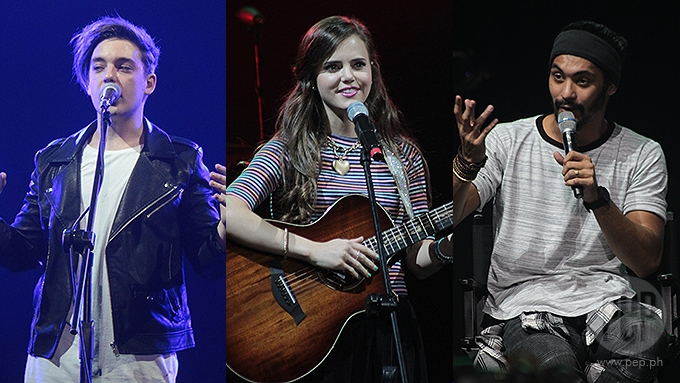 ---

Not even the strong rains could stop Filipinos from watching the biggest YouTube stars perform at the Araneta Coliseum last Saturday night, July 9.
Own It! concert was headlined by Youtube sensations including Leroy Sanchez, Max Schneider, Sam Tsui, Kurt Hugo Schneider, Tiffany Alvord, Lynk, and Pinoy performer Gab Valenciano.

The concert was filled with upbeat number and acoustic performances from YouTube artists.
YouTube creator Bogart The Explorer and PBA courtside reporter Rizza Diaz hosted the event, which lasted for about six hours from 7 pm until 1 am.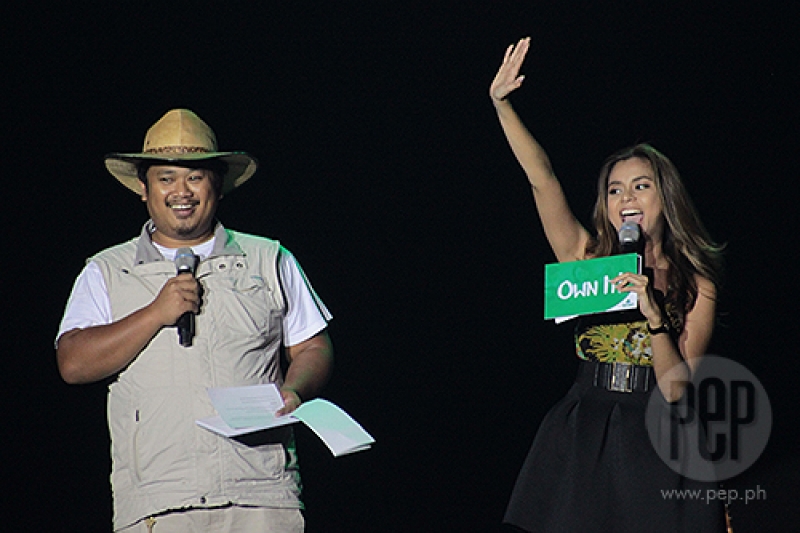 (L-R: Bogart The Explorer and Rizza Diaz)

LYNK. Previously known as At Sunset, Australian pop-rock band Lynk went up first and opened the concert with their original songs and cover performances.

The band—composed of brothers Harrison Kantarias (Vocals & Guitar), Andrew Kantarias (Vocals & Keyboards), and Matthew Kantarias (Vocal & Bass)—hails from Adelaide, South Australia. Former member Tom Jay Williams was replaced by Harrison and Andrew's younger brother named Matthew.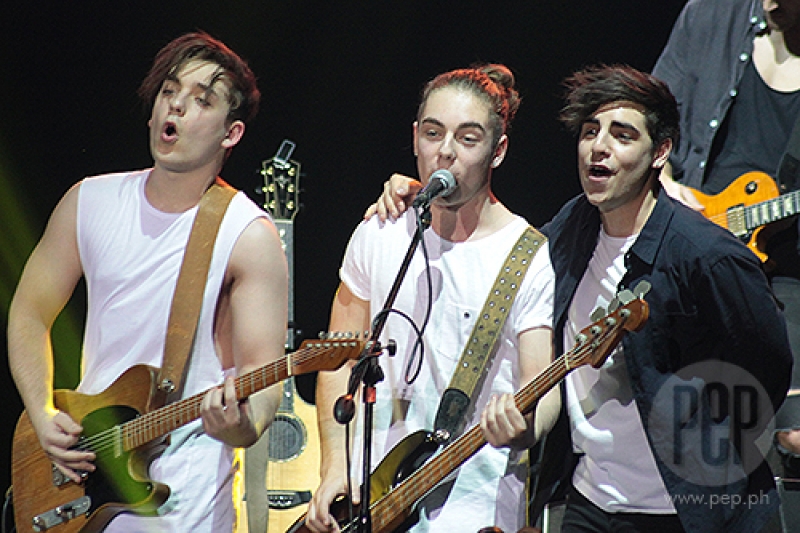 (L-R Harrison, Matthew, and Andrew Kantarias also known as LYNK)


This is not the first time the band has performed in the Philippines. Last February 16, the band opened the solo concert of Boyce Avenue that was also held at the Araneta Coliseum. For this concert, they were joined by Israel Amoy on drums and Marcus Sparrow on guitars.


Read: Vice Ganda attends Manila concert of Boyce Avenue

Some of the the band's original tracks which they performed at the concert are "Every Little Thing," "California Skies," and "Tiffany."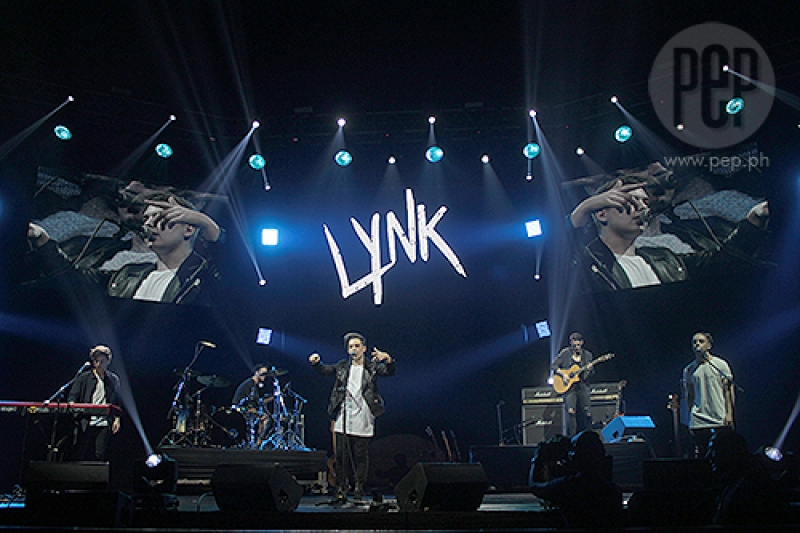 After a few songs, Andrew (on keyboards) introduced the newest member of their band to their Pinoy fans. He told audiences, "This is our new brother Matt, for those who don't know. It's his first time overseas, his first time ever."
Matt also expressed his excitement for meeting his Filipino fans and for holding his first overseas concert.


ADVERTISEMENT - CONTINUE READING BELOW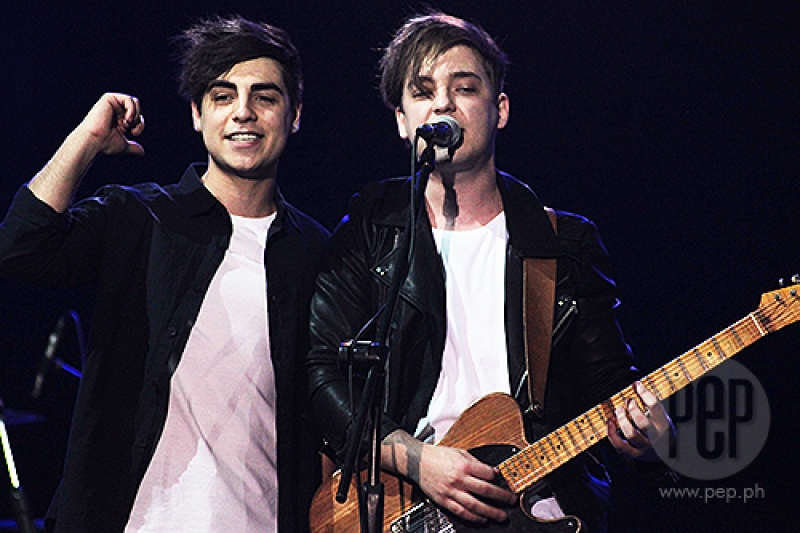 After performing their original songs, the band went on to perform some covers. Andrew introduced Drake's "Hold On, We're Going Home" by saying that it's their first time to perform the Canadian rapper/singer's 2013 hit.
Andrew said, "We're gonna play a couple of covers now, if that's okay. Is there anybody Drake fans in here? You guys love Drake? Cool! 'Cause we like Drake too." He continued, We've never played this cover ever. We started jamming and we thought it was really nice. This is for you guys."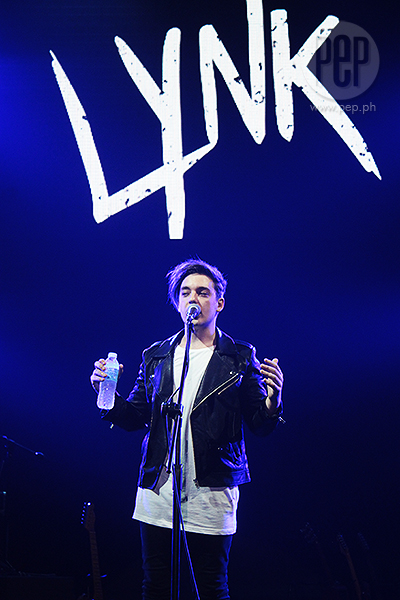 The band also did a cover of Rihanna's 2012 chart-topping hit titled "Diamonds" from the album Unapologetic. This was followed by their version of Canadian singer Shawn Mendez's 2015 hit song "Stitches" from his debut album titled Handwritten.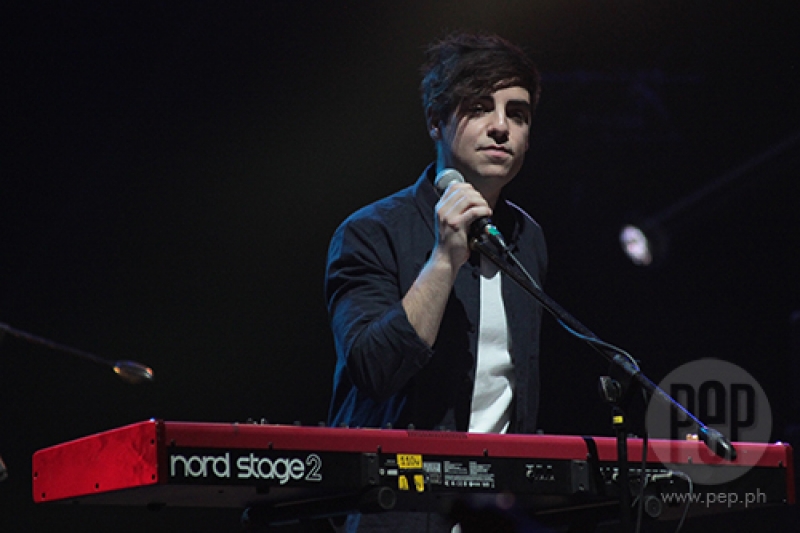 Towards the end of their set, the Kantarias brothers performed their original songs "Forever" and "Kiss Me."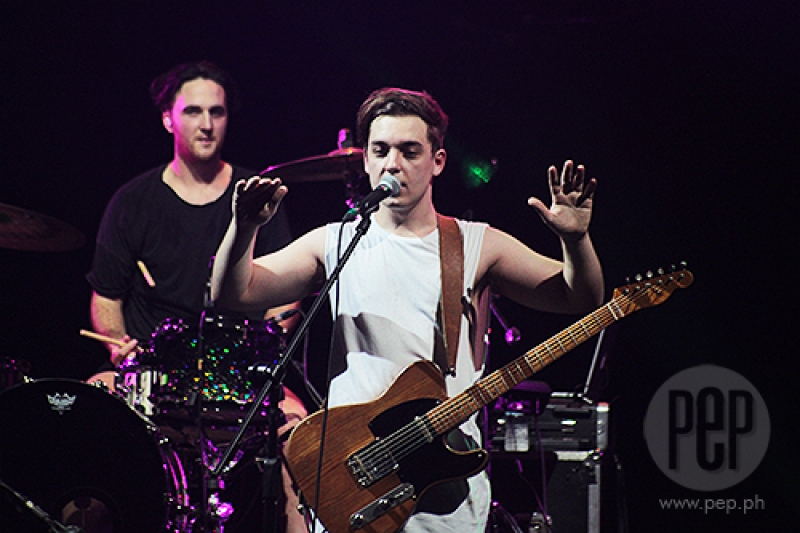 GAB VALENCIANO. "King of Super Selfies" Gab Valenciano also dropped by and showed his impressive dance moves with Addlib dance group.
After his dance segment, Gab was joined by other YouTube creators including Alodia Gosiengfiao and the Vern and Verniece Enciso twins to discuss how they started creating viral Youtube videos.
Gab recalled that he was just bored at the time and used his laptop's camera to record his first "Super Selfie" video.

The views kept coming which led him to create a series of "Super Selfie" videos. Two of his "Super Selfie" videos registered over 2 million views. The first one was the 15-second video titled "Tune Squad" that received over 2.5 million views to date. His second "Super Selfie" hit was titled "The Father and Thy Son" featuring his dad Gary Valenciano. The video has received over 2.4 million views, as of press time.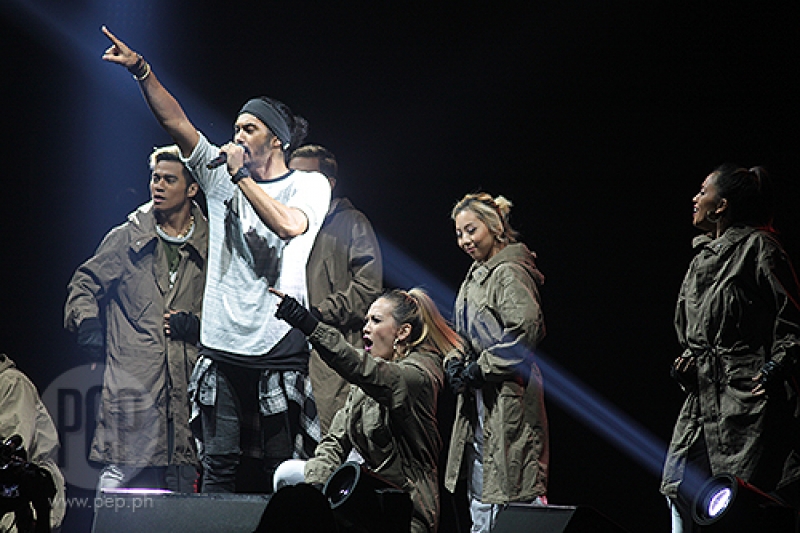 At one point, Gab was joined by a fan and he taught her some of his dance moves.


ADVERTISEMENT - CONTINUE READING BELOW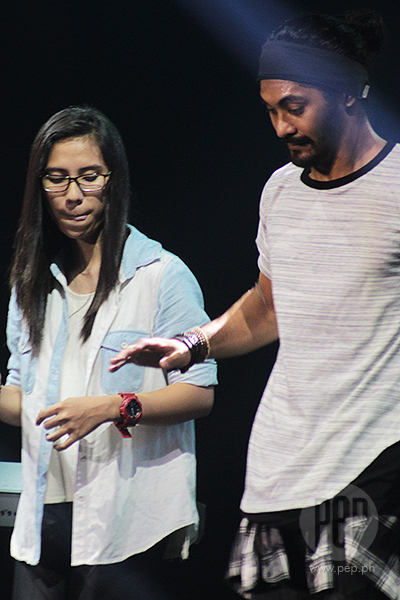 Meanwhile, Alodia gave tips on doing make-up while the Enciso twins shared some fashion and styling tips.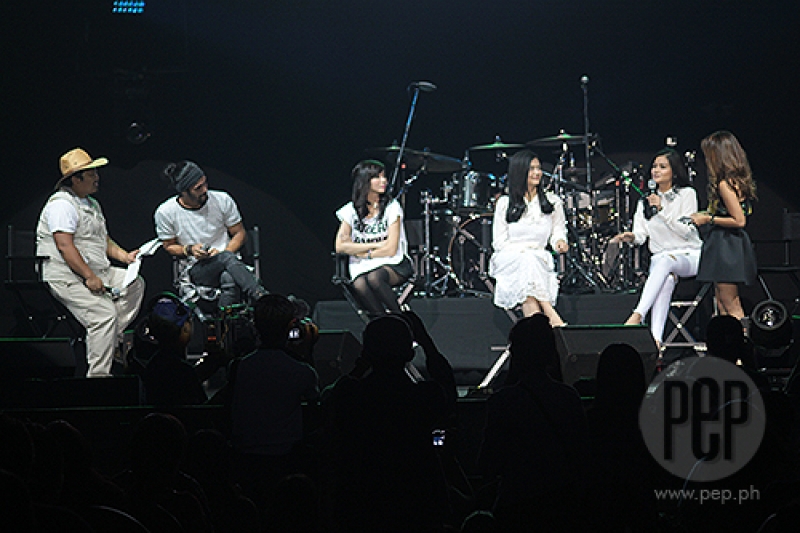 (L-R: Bogart The Explorer, Gab Valenciano, Alodia Gosiengfiao, Vern and Verniece Enciso, and Rizza Diaz)


TIFFANY ALVORD. American singer/songwriter Tiffany Alvord also makes a comeback to the Philippine concert stage after her visit last May 27 for the 2016 Youtube Fanfest.
This marks her third time to perform in the country. The first Tiffany visited Manila way back in December 2014 when she had a concert at the Grand Ballroom of Solaire Resort and Casino with fellow Youtube artist Tanner Patrick. Her second visit was for the YouTube Fanfest held at the World Trade Center.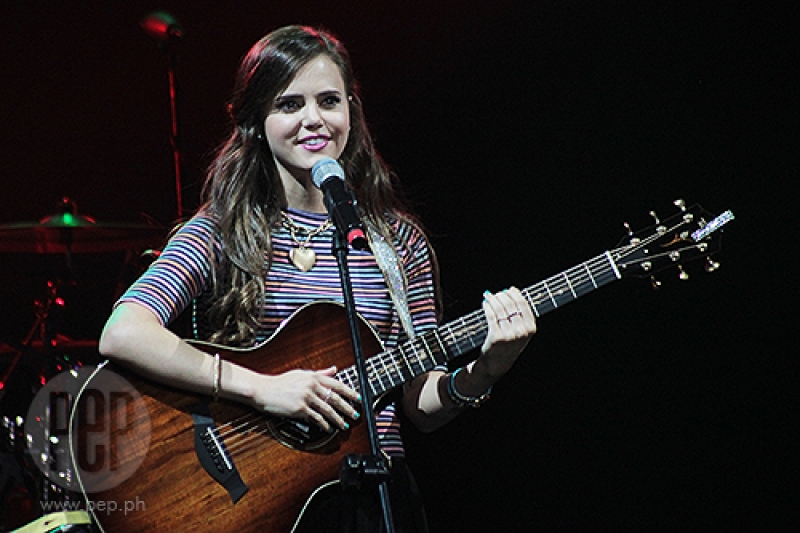 For her first song, Tiffany performed her original song "My Heart Is" from her 2012 extended play (PL) album of the same name.
This was followed by a mash-up of different songs including Paramore's "Still Into You," MAGIC!'s "Rude," R. City and Adam Levine's "Locked Away," Adele's "Hello," Taylor Swift's "We Are Never Getting Back Together" and 'Bad Blood," and Justin Bieber's "Love Yourself" and "Sorry."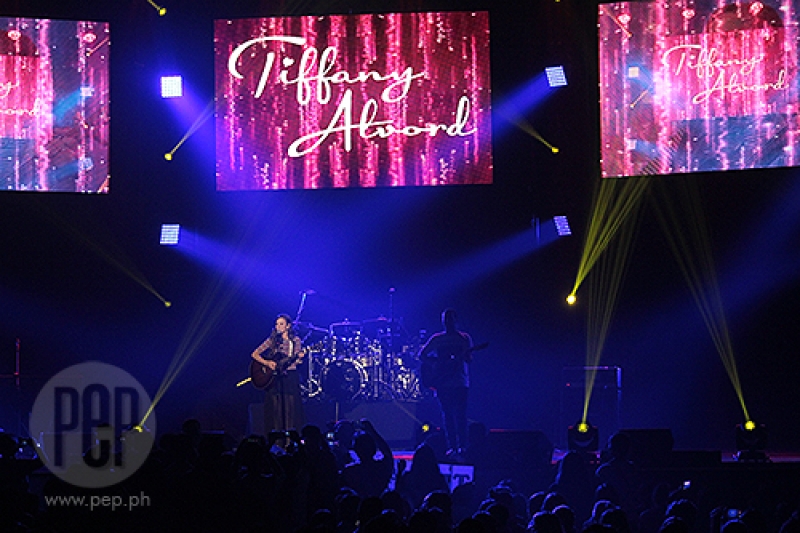 After her mash-up performance, Tiffany expressed her gratitude for her Filipino fans. She told the audience,"Every time I come, it gets better and better, honestly!"
This was followed by a performance of the song "Pour A Little Heaven On Me" which she introduced, "This next song I'm gonna sing is from my album called Legacy and it's one I just made a music video for a little bit ago. It's called 'After Effect.'"
The 23-year-old singer/songwriter continued, "It's about how... when you meet someone or you're with them and then afterwards, you're just like, 'Oh my gosh! I wanna be with them. I can't, like, get enough of this.' And so it's like the after effect. It doesn't matter if it's a relationship or friendship. It's just like the craving towards being with someone."


ADVERTISEMENT - CONTINUE READING BELOW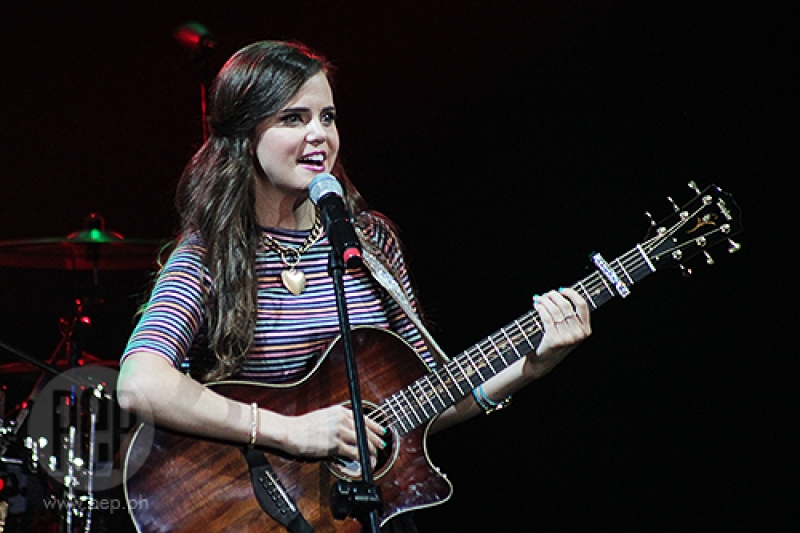 Loud cheers filled the venue when Tiffany called out Kurt Hugo Schneider to join her on stage for a performance. Tiffany recalled her earlier days with Kurt and thanked all of her fans for continuously giving her their support.

Tiffany told the audience, "Now here we are, six years later in the Philippines. I would never imagine this in a million years. I would like to thank all of you guys who watched us."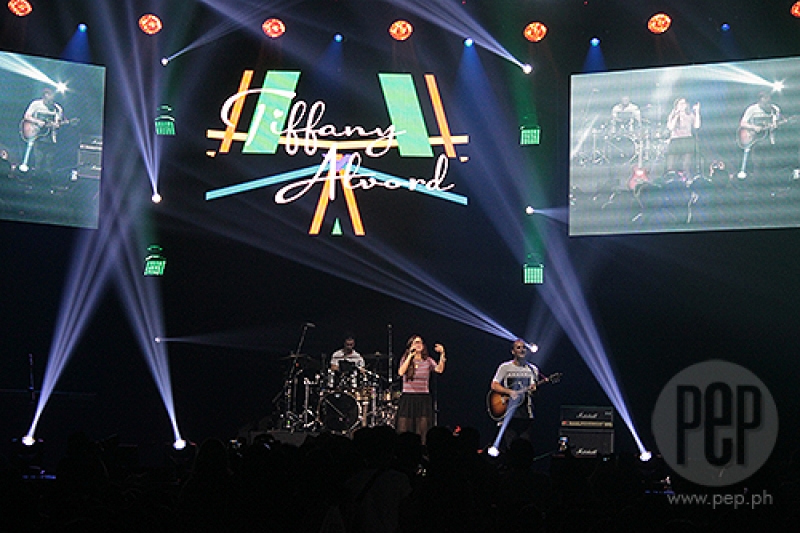 After her message, Tiffany introduced her song "Pour A Little Heaven On Me," which she described as the song that helped her get through the hard times.

The American singer explained, "This song is very special to me because when I was going through a very hard time of my life, this was my outlet for my feelings. We all have our ups and downs, you know, and sometimes we just a little light to get through those rough times.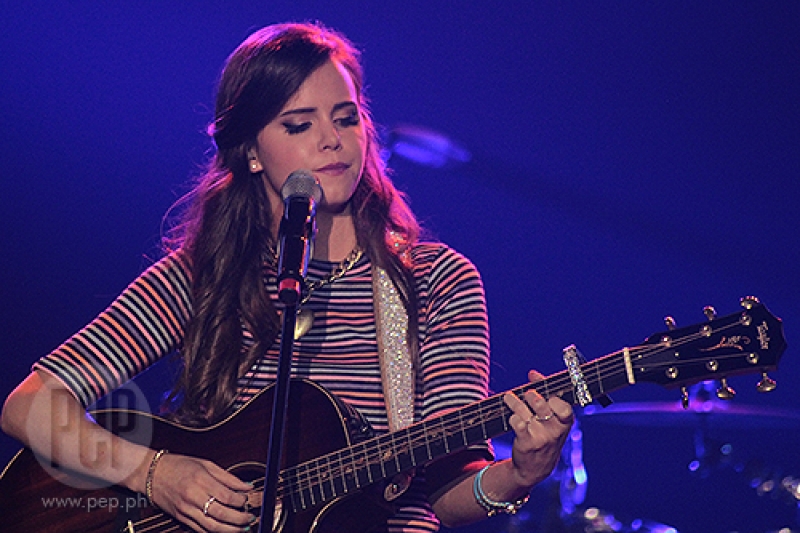 Tiffany ended her set with a cover of Meghan Trainor's 2016 hit song titled "No" from the album Thank You.
On Instagram, Tuffany thanked every one who went out to watch the concert. She wrote: "Mahal Kita Philippines, thank you for a wonderful night."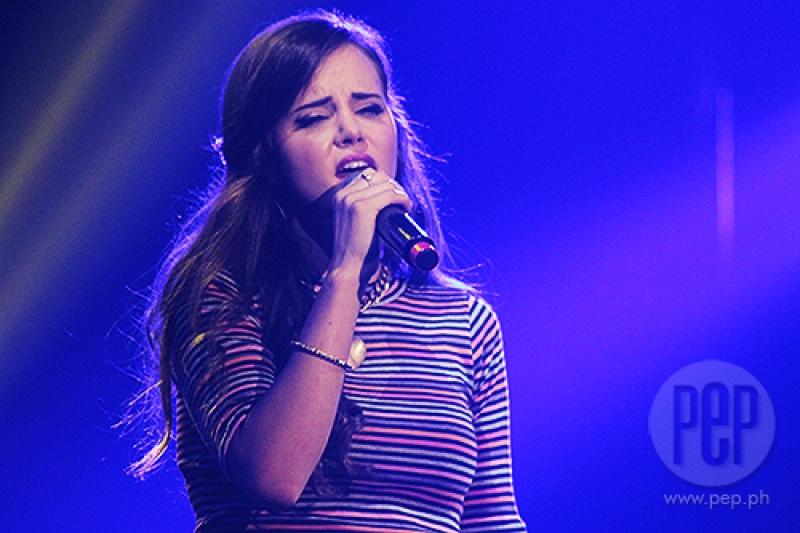 Photos by Rica Young