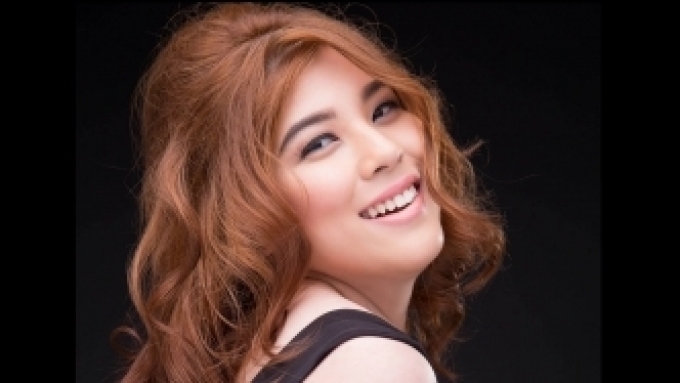 IMAGE PR
---

Gabrielle Victoria Panlilio has been chosen as the Philippines' official representative for this year's ChildAid Asia music festival set for July 16-17 at the Kuala Lumpur Performing Arts Center in Malaysia.
The annual music festival, which started in 2011, is a fund-raising event aimed at proving financial assistance for talented but indigent musical prodigies from all over the Asian region, while at the same time forging strong intercultural relations among its member countries and affiliate international organizations.
For this year, ChildAid Kuala Lumpur 2016's theme is "A World To Imagine: A Concert By Youth For Youth," which inspires people to use their imaginations to discover what emotions the world holds, and how music can be used to convey those emotions and feelings.
Eighteen-year-old Gabri was chosen by Atek Jacinto, the man behind the legendary Circus Band during the '70s, and the Rage Band in the '80s. Gabri sang for ChildAid Asia KL President Ralph Lim when he was here in Manila.
With her powerful voice, she has been hailed as one of the country's emerging classical crossover artists, following the footsteps of her musical idols such as Audra McDonald, Renee Fleming, Natalie Dessay and Cecilia Bartoli.
Gabri's keen interest in classical opera began when she first heard Phantom of the Opera. She started singing at a tender age of 10. When she saw Phantom of the Opera at the age of 12, it was then that she realized she wanted to train classically. She began taking her formal lessons at Colegio San Agustin. Two years later, she took lessons under mezzo-soprano Clarissa Ocampo.
She also had one-on-one sessions with Michael Lavine, a Broadway voice coach who trained Idina Menzel, among others. She had her first solo classical recital when she turned 15, performing a repertoire comprised of Cesti, Mozart, Handel, Gabriel Faure, Gounod, and Lucio San Pedro.
ADVERTISEMENT - CONTINUE READING BELOW
She is currently under the tutelage of Dr. Raymond Leslie Diaz of the St. Scholastica's College Conservatory of Music, with Jon Meer Vara Perez of RankOne Productions as her musical arranger/theatrical coach.
She admires Bituin Escalante, Lea Salonga and Regine Velasquez, and also looks up to Barbra Streisand, Celine Dion, Italian coloratura mezzo-soprano opera singer and recitalist Cecilia Bartoli, and classical singer Katherine Jenkins.
Despite her fascination with the classical, operatic and Broadway genres, Gabri also confesses to being an avid fan of old-school rock, citing her love for Led Zeppelin, Kiss, Guns and Roses, Heart, the Beatles and America.
Describing her musical style, Gabri says, "Crossover classical is pretty much like pop meets classical, or Broadway meets classical."
Aside from her musical inclinations, she also boxes, dabbles in charcoal sketching and plans to pursue her passion for the culinary arts and fashion design as well.
Gabri is currently managed by ALV Talent Circuit.