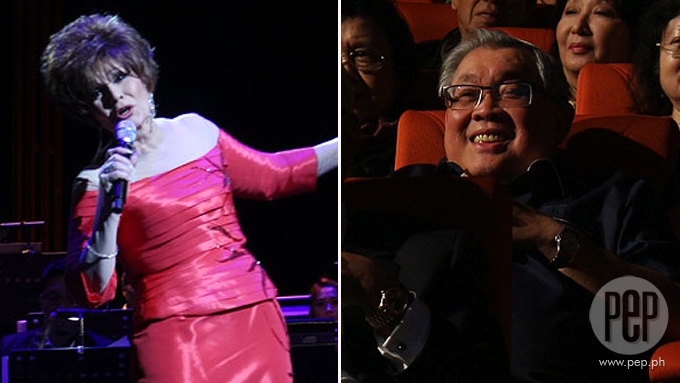 IMAGE Andreena Elinon
---

Pilita Corrales proves that she still has what it takes to mesmerize audiences.
During her recent concert, Pilita entertained the crowd at The Theatre at Solaire as she performed songs accompanied by the AMP Big Band led by Mel Villena.

Asia's Queen of Songs joked around by saying, "You all are here this evening because you heard that I have very, very special guests that will be performing for you also later, ako lang yung ano, umpisa." Her antics had the crowd laughing along as Pilita poked fun at her age and medical condition.
She acknowledged her family, friends, and her doctors who came to support and watch her perform onstage. "I know that there are some people who came to see me also.
"All the doctors from St. Luke's and also from Medical City just goes to show you that I have been in and out of hospitals for quite a time.
ADVERTISEMENT - CONTINUE READING BELOW
"It's just that I did get sick when I came back from the States, from a tour, I became very sick but now I gained back my weight. I'm sexy again, you see?" The theater was filled with appreciative applause as she flaunted her figure.
Pilita performed one of her famous songs, "Kapantay ay Langit," as she opened her private show directed by Leo Rialp who won Best Stage Actor (Non-Musical) in the Aliw Awards 2016.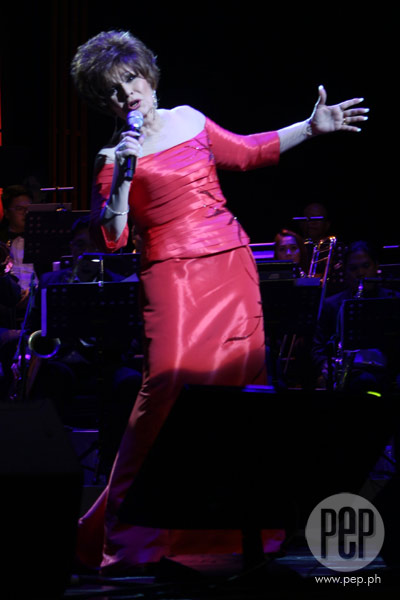 ADVERTISEMENT - CONTINUE READING BELOW
The first segment of the show was dedicated to John Lennon of The Beatles.
Pilita said, "John Lennon, here's to you and thank you for your music," as she sang a mash-up of songs including: "The Fool on the Hill," "Can't Buy Me Love," "All My Loving," "Yesterday," and "Let it be."
This segment also featured performances by Eric Cruz, the producer of the show, who sang "This Is the Moment."
They later did a duet of the song "You Make Me Feel So Young."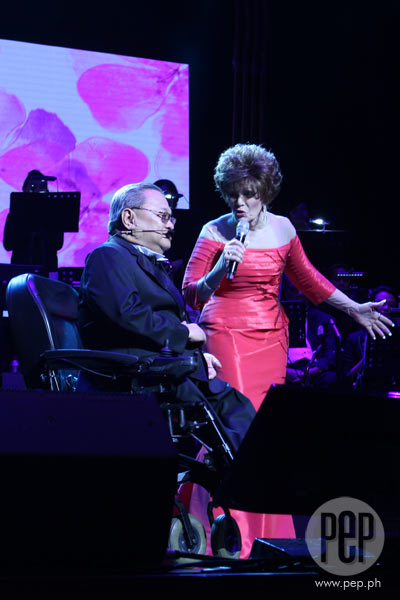 ADVERTISEMENT - CONTINUE READING BELOW
A wardrobe malfunction occurred at some point while Pilita was performing onstage.
But she managed to fix it gracefully as her hips swayed in time with the sweet melodies of the Visayan songs she was singing.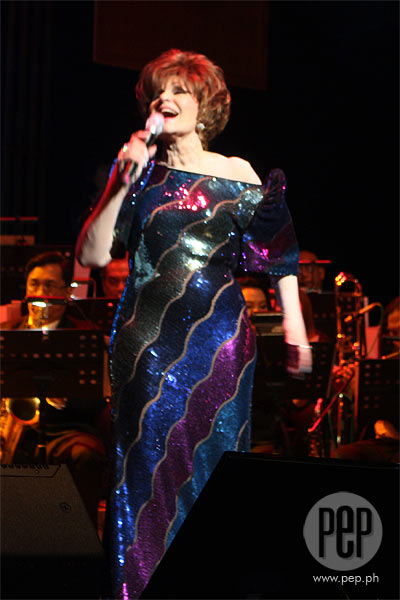 EMOTIONAL ERIC. In Eric Cruz's segment, he thanked a special person in his life before performing a number. He even apologized to his foreigner friends for singing a Tagalog song.
ADVERTISEMENT - CONTINUE READING BELOW
He told the crowd, "For what I call my little successes, I attribute it to a person that I adore and I really love, he worked so hard and I want to sing for him a song of gratitude. I'm sorry to my foreigner friends, this is a song of thank you to my father.
"Some of you may know him as FF, others call him just like I do, 'Tatay.'"

Eric was emotional as he sang and dedicated "Paano Kita Mapasasalamatan" to his father.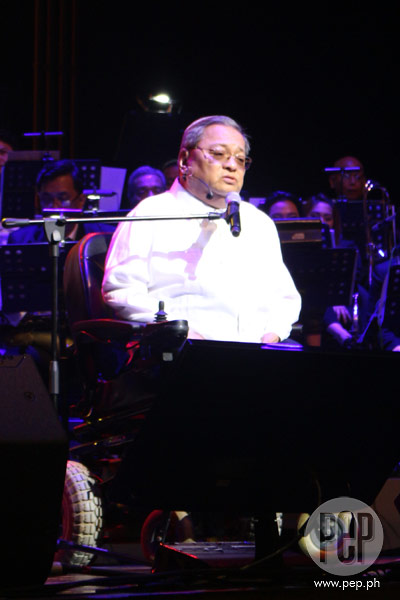 ADVERTISEMENT - CONTINUE READING BELOW

CELEBRATING 40 YEARS OF OPM. For the OPM segment, the stage was decorated with hanging capiz windows from the Spanish era.
Acapella singing group The CompanY performed a mash-up of OPM songs from the last 40 years and asked audiences to sing along with them. The segment started with the song "Bonggahan" by Sampaguita and ended with "Noypi" by Bamboo.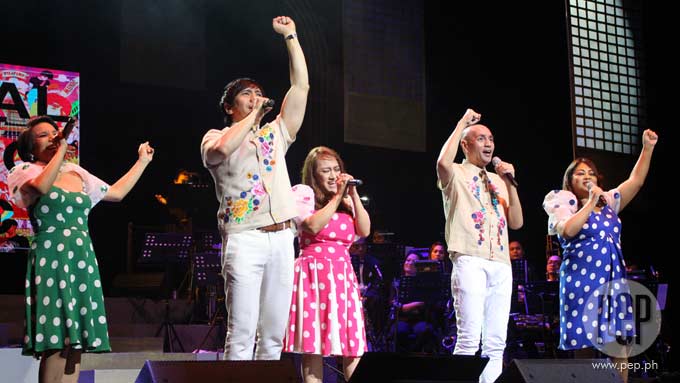 ADVERTISEMENT - CONTINUE READING BELOW

EVENING OF FRIENDSHIP AND MUSIC. Throughout the show, Eric and comedian Dyords Javier (in red polo) roasted each other, adding a lively and light mood to the concert.
They also entertained the crowd through a song interpretation. Eric sings "Pasko Na Sinta Ko" and "Silent Night" as Dyords interpreted the song literally, eliciting laughter from the crowd.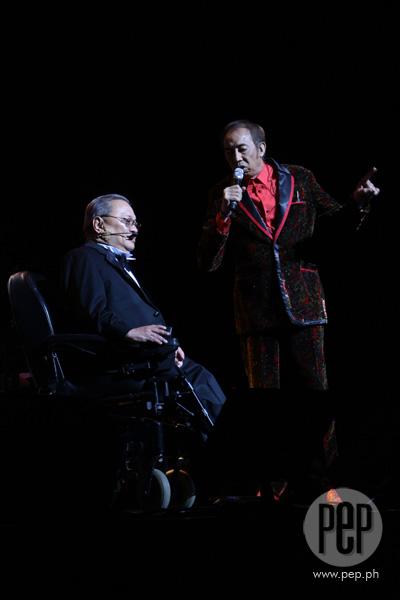 ADVERTISEMENT - CONTINUE READING BELOW
Since GMA Network President and CEO Atty. Felipe Gozon was a guest in the event, they jokingly asked him for a show in the Kapuso network.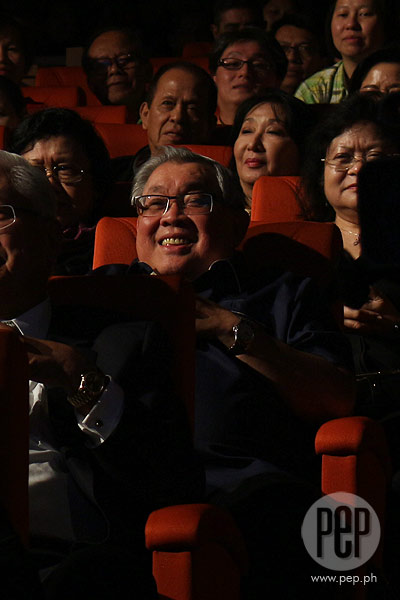 Famous balladeer Basil Valdez serenaded the crowd with his popular hits "Hanggang Sa Dulo Ng Walang Hanggan" and "Ngayon At Kailanman."


ADVERTISEMENT - CONTINUE READING BELOW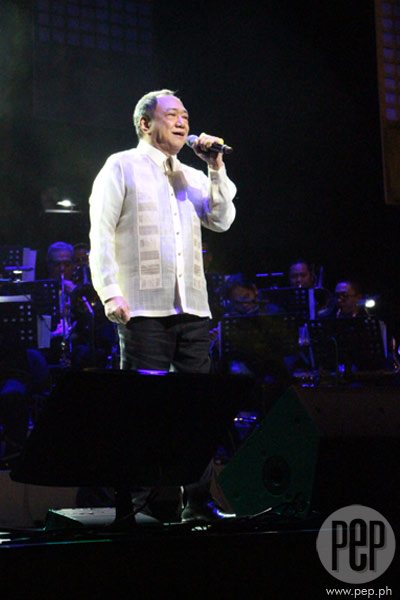 To add a classical vibe to the venue, hanging lights were added to the stage backdrop. Eric and classical singers Liza Cabahug and Lemuel dela Cruz sang "If You Are But A Dream" and "The World Outside," respectively. They were followed by Pilita who gave her rendition of "Full Moon and Empty Hearts."


ADVERTISEMENT - CONTINUE READING BELOW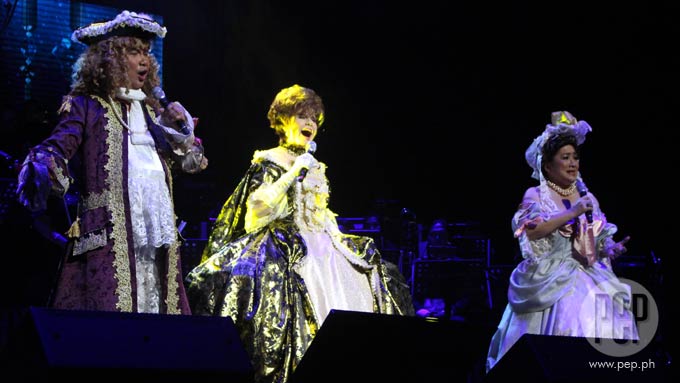 The Halili-Cruz Dance Company also showcased their talents as they performed onstage.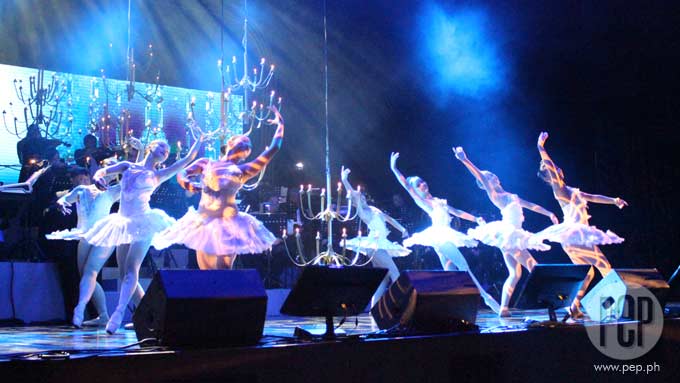 ADVERTISEMENT - CONTINUE READING BELOW