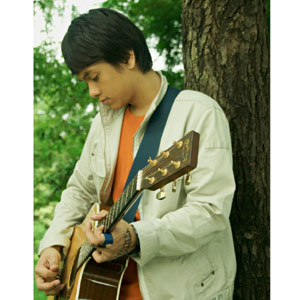 ---

He is passionate about music, and it shows. Only 24, MiguelEscueta's career has been busier than ever since he released his double-discseries called I AM ME: Amplified under MCA Music. Compared to hisprevious release, this album has been deemed heavy, edgier and stronger as itcontains tracks that lean more towards the rock side of the sonic spectrum(there are renditions of The Cure's "Just Like Heaven" and New Order's "BlueMonday"). Currently, the album's carrier single "Handa" has been well-receivedin radio stations. Miguel's duet with OPM Soul Child Julianne titled "This isMe" has also been included in Disney's Camp Rock soundtrack.
Catch Miguel Escueta's I AM ME: Amplified tour inRobinson's malls on the following dates:
September 27 - Robinsons Metro East, 5 pm
October 18 - Robinsons Galleria, 6 pm
October 25 - Robinsons Lipa, 5 pm
Miguel Escueta's album I AM ME: Amplified is now forsale in major record bars nationwide for only P290 and is availablecourtesy of MCA Music Inc.