The long wait is indeed worth it!
Setting foot on the Philippines for the second time, Ariana Grande exceeded fans' expectations during her Dangerous Woman Tour in Manila.
Prior to this show, the American singer first performed for Pinoys for her The Honeymoon Tour in 2015.
Filipino Arianators, as how the 24-year-old actress and singer's fans were called, braved the heavy rains to witness their idol perform live at the SM Mall of Asia Arena stage on Monday, August 21, 2017.
Though the American artist did not say much during her one-hour-and-thirty-minute stint, she left a heartwarming message for all Filipinos on her Instagram account.
A few minutes after she sang her finale song, she posted, "Manila, I love you always !!!
"Thank you for having me and for alwaaaaaaays bringing me so much light !!
"Whenever I'm under the weather, you give me so much life.
"Thank you for your love, your sincerity, your sense of humor and overall you-ness.
"You stay recharging me.
"I love you w all my heart and appreciate you more than you know !!!
"Mahal Kita"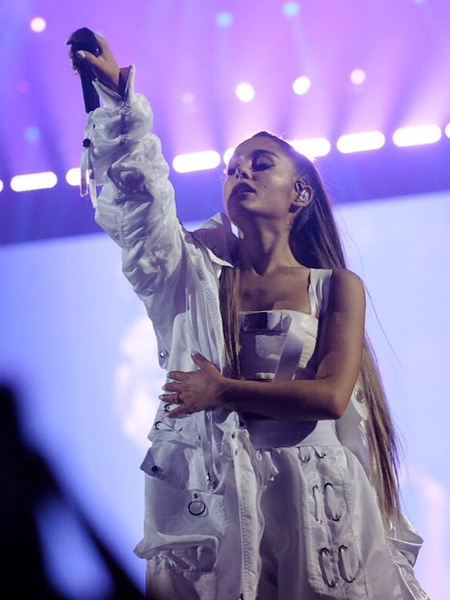 Check out the highlights of this one-night-only event:
Concertgoers, mostly teenage girls, were all hyped up even before Ariana had her opening number.
They went wild as soon as their "Queen" started heating up the stage with "Be Alright," "Everyday," "Bad Decisions," and "Let Me Love You."
Although the lights were dimmed all throughout the night, Ariana's signature hairstyle didn't go unnoticed.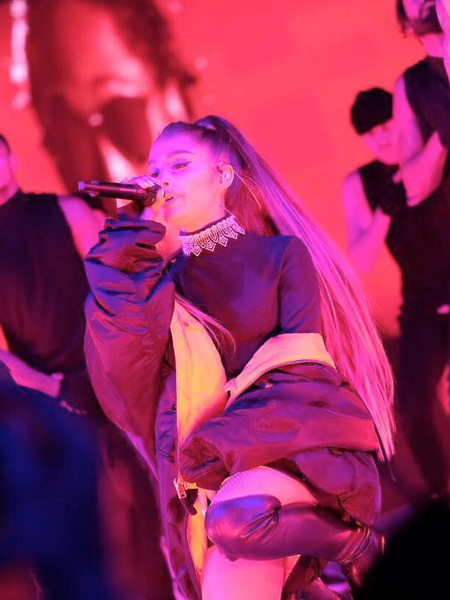 The crowd willingly sang with Ari as her set list included "Knew Better," "Forever Boy," "One Last Time," "Touch It" and "Leave Me Lonely."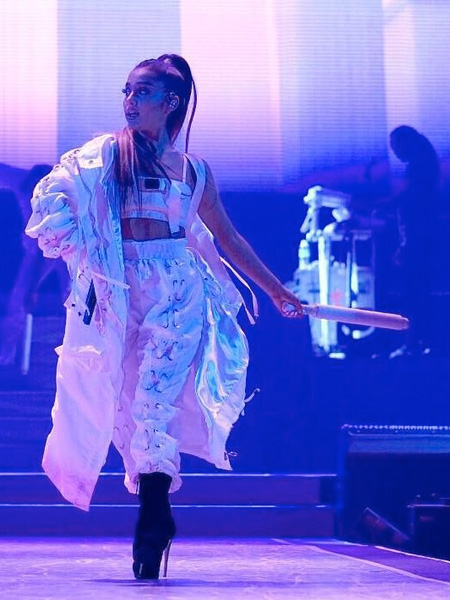 The night wouldn't be complete without her singing fan favorite songs "Side to Side," "Bang Bang," "Greedy," "Focus" and "I Don't Care" from her third studio album Dangerous Woman, which was released in 2016.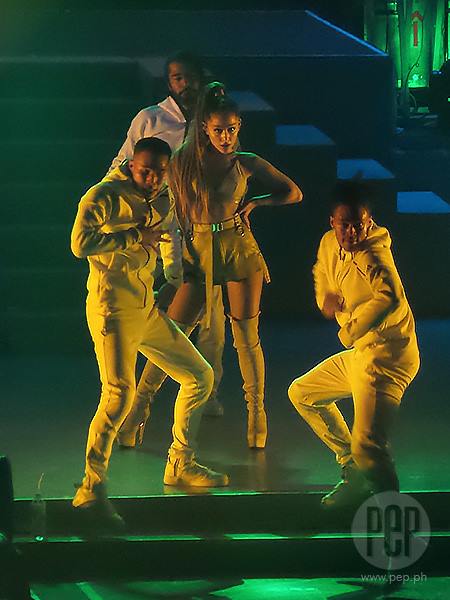 Like her previous concert, the pop star wasn't as chatty but she didn't let the night pass without thanking her Filipino Arianators for their unwavering support.
She said, "I love you so much.
"Thank you so so much for being here.
"It was so nice to come back and see you guys.
"Thank you all for coming. Mahal kita."
The "Moonlight" princess then sang "Love Me Harder," "Break Free," "Sometimes," and "Thinking Bout You."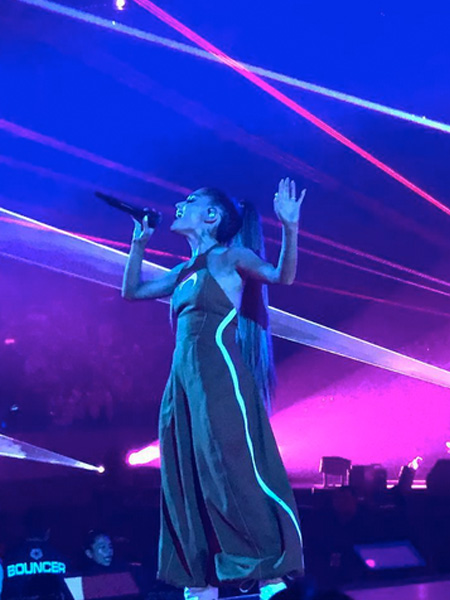 The 24-year-old pop singer gave a sincere performance of "Over The Rainbow" which she dedicated to victims of the May 2017 Manchester Arena bombing.
The incident, that killed twenty concertgoers including children, happened a few minutes after she concluded her performance at the Manchester Arena in England.
Thirteen days after the attack, Ariana returned to the said city to host a benefit concert titled One Love Manchester along with other artists including Miley Cyrus.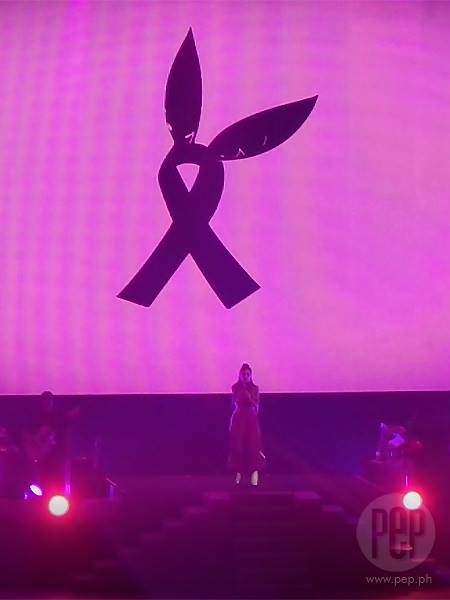 Chants of Ariana's name filled the arena as people asked for more.
And she didn't disappoint as she returned to end the night with "Dangerous Woman."
The former Nickelodeon star is set to perform in Vietnam on August 23.