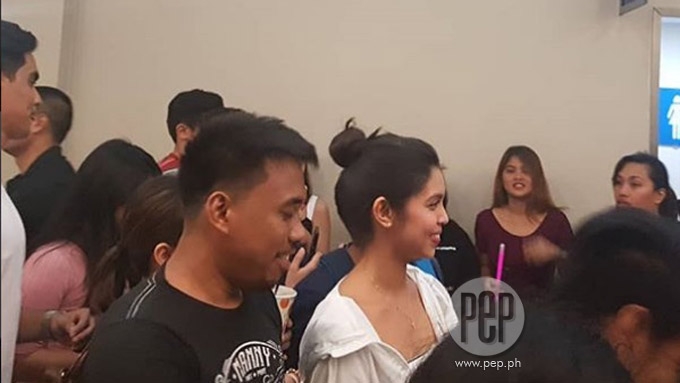 ---

Maine Mendoza was one of the celebrities who watched the second night of the just concluded 2018 LANY concert in Manila.

She was spotted with fellow GMA-7 star Juancho Trivino at the Araneta Coliseum earlier tonight, April 6.

LANY, which stands for "Los Angeles New York, had a two-night concert in the Philippines before performing in South Korea and Japan.

They will then proceed to California to take part in Coachella, which runs from April 13-22.

This American indie pop band is composed of Paul Klein, Charles Leslie "Les" Priest, and Jake Clifford Goss.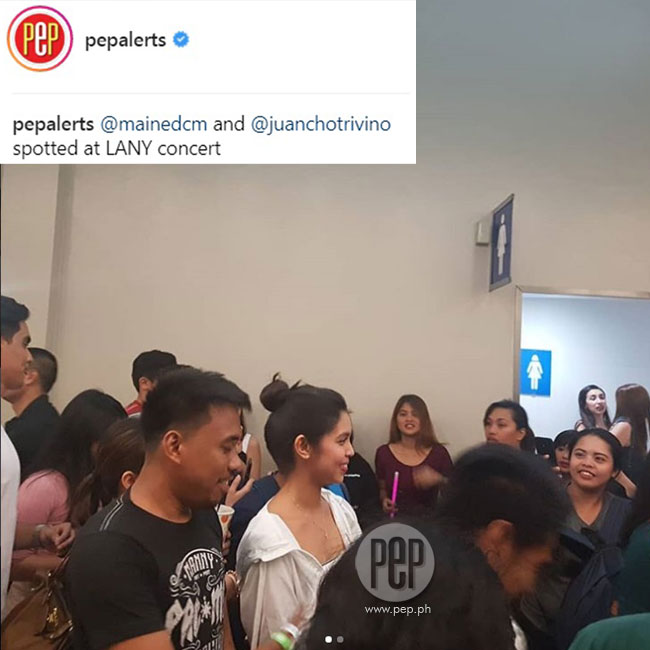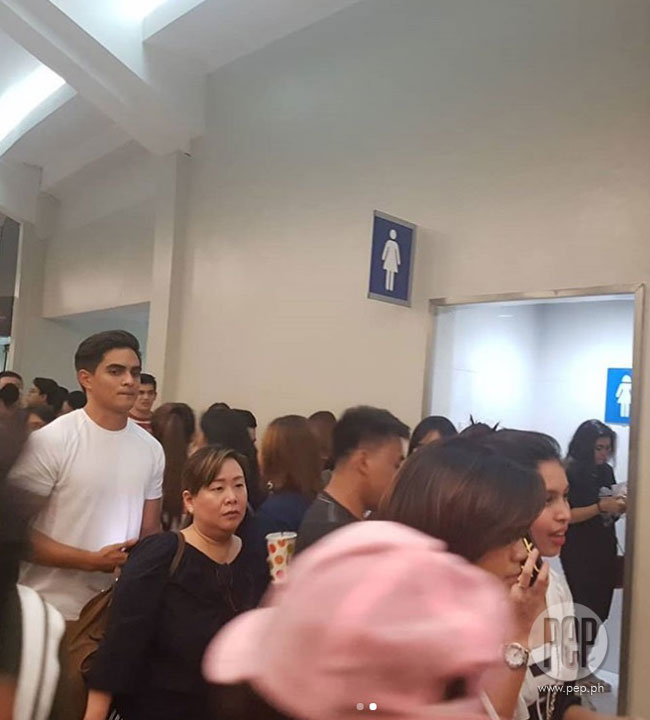 Aside from Juancho, Maine was reportedly accompanied by her college friends.


In her Instagram account, Maine posted a black-and-white photo of the band LANY while the words "I Love You So Bad" were flashed on the big screen. This line is part of the lyrics of the LANY song "ILYSB."


ADVERTISEMENT - CONTINUE READING BELOW

During the first night of their 2018 Manila concert, lead singer Paul Klein was moved to tears before performing their encore. 

He posted a video of his emotional moment and described his Pinoy fans as "best fans in the world." He also wrote in the caption: "best night of my life" and "sorry for ugly crying." 




best fans in the world best night of my life sorry for ugly crying pic.twitter.com/H8UoUpGzv8

— paul klein (@pauljasonklein) April 6, 2018

Here's a performance of LANY during the second night of their Philippine concert: