After three long years, ex-One Direction member Harry Styles finally made his way back to the Philippines.
Produced by MMI Live and presented by Globe Telecom, the concert of the 24-year-old British singer titled Harry Styles: Live on Tour was held at the SM Mall of Asia Arena on Tuesday night, May 1, 2018.
Hundreds of fans flocked the concert venue as early as 3 p.m. to secure a good spot. Pinoy celebrities where among those who lined up just to watch Harry perform his songs live.

Below are some of the celebrities that PEP.ph (Philippine Entertainment Portal) spotted at the concert:
GMA-7 actress Janine Gutierrez went to watch the concert with her siblings Diego and Max.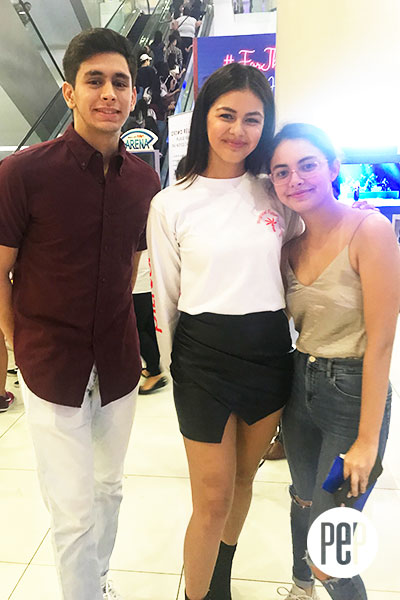 Cornerstone talent Alex Diaz took selfies with fans at the VIP area.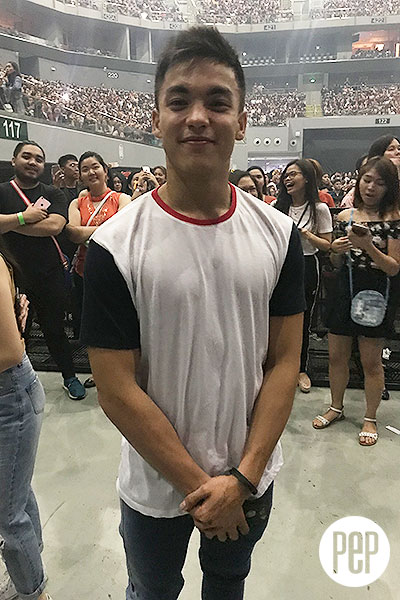 Model/vlogger LA Aguinaldo patiently took photos with fan girls after the concert.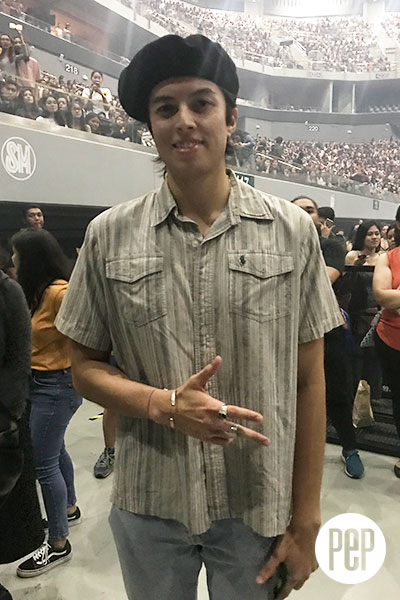 Former Pinoy Big Brother housemate Jai Agpangan sans twin sister, Joj, watched the concert with fellow former PBB housemate Fifth Solomon (not in photo).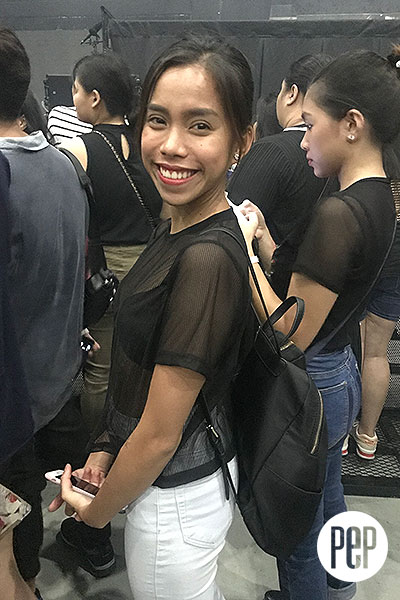 Giselle Sanchez accompanied her daughter, Lia Buencamino (not in photo), at the concert.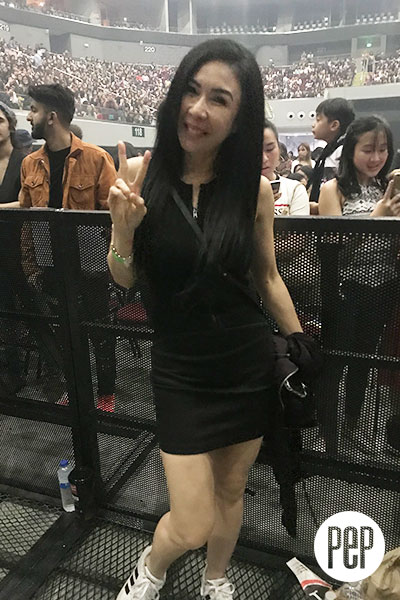 Sandwich vocalist Raymund Marasigan also watched the concert.
On Twitter, Raymund narrated a funny fan moment he experienced at Harry Styles' concert.
He wrote, "so im here at the moa arena. a kid comes up to me... 'pde po pa picture mommy ko?'"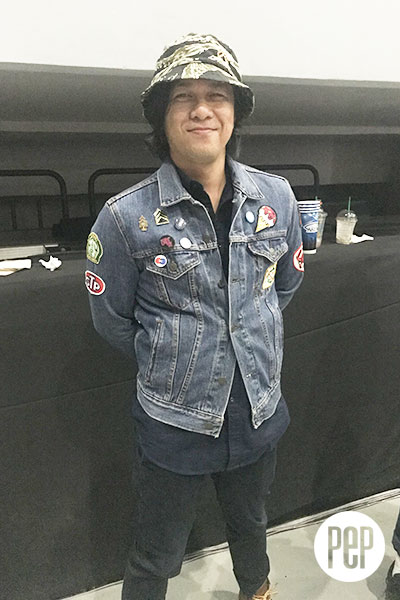 LIVE ON TOUR. "Magandang gabi, Pilipinas!"
This was Harry's opening greeting to his Filipino fans who waited for over three years to watch him perform live.
In 2016, Harry, along with his former band mates Niall Horan, Liam Payne, and Louis Tomlinson, officially went on an indefinite hiatus to focus on their solo careers. In May 2017, Harry released his eponymous debut album under Columbia Records and his own label, Erskine Records.
The British singer treated fans to performances of his old and new songs at his first-ever solo show in the Philippines.
He started it off with the song "Only Angel" which was quickly followed by "Woman."
After his first few songs, Harry engaged had a short chat with his Pinoy fans.
He introduced himself and said, "My name is Harry. It's a pleasure to be here with you. Thank you so much for being here tonight!"
The former 1D member promised concertgoers that he'll do his very best to keep them entertained.
Harry said, "I have one job tonight and that's to entertain you."
He quipped as he pointed to a fan, "You're already yawning so it's already going very badly."
Turning serious, he said, "I have one job and that's to entertain you and I promise you I'll do my very best.
Towards the end of his opening speech, Harry encouraged his fans by saying, "Please feel free to be whoever you want to be..."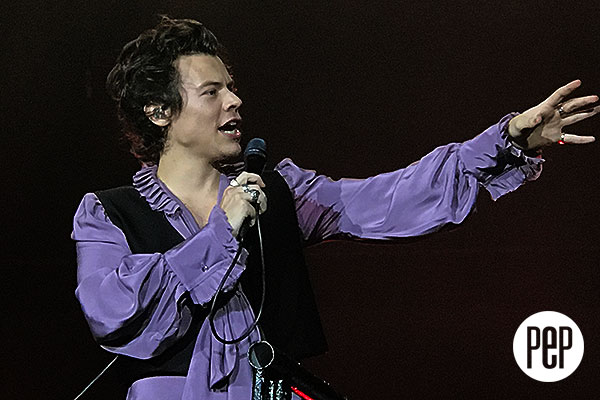 The concert continued with tracks from his solo album including "Ever Since New York," "Two Ghosts," and "Carolina."
Fans sang along as he perform some of One Direction's hits including "Stockholm Syndrome," which was released in 2014.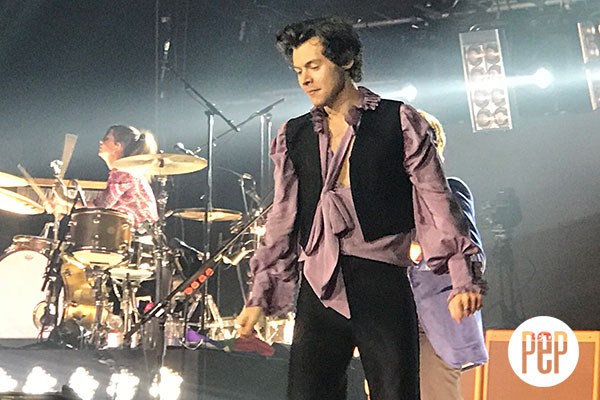 Harry also performed his version of the song "Just a Little Bit of Your Heart," which he wrote for pop star Ariana Grande.
The first part of his concert ended with "Medicine" and "Meet Me in the Hallway."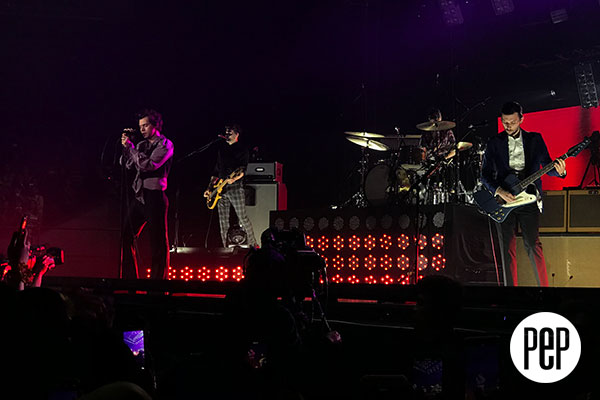 Harry then went to a satellite stage located at the other end of the concert venue to have a close encounter with his fans.
He continued the concert with a ballad titled "Sweet Creature."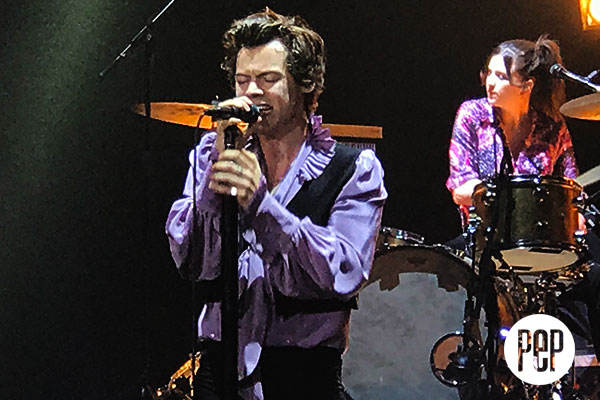 At one point, concertgoers had their phones lit up the arena using rainbow colors.
Harry also invited the crowd to sing with him the "Happy Birthday" song after learning that one of the concertgoer's dad is celebrating his birthday.
As he continued the concert, Harry did another One Direction cover and performed "If I Could Fly."
This was followed by his solo song "Anna."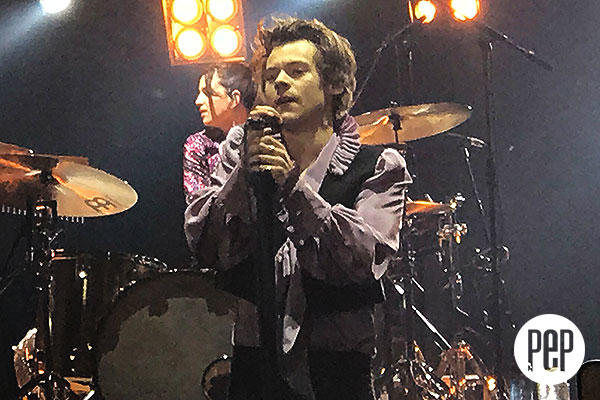 Fans sang along when he performed a solo version of One Direction's "What Makes You Beautiful."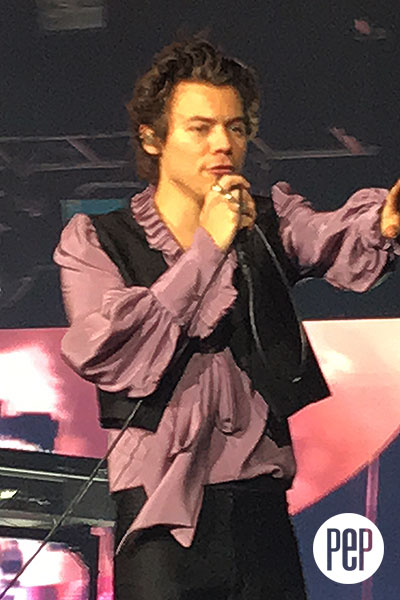 To end his concert, Harry performed one of his biggest hits titled "Sign of the Times."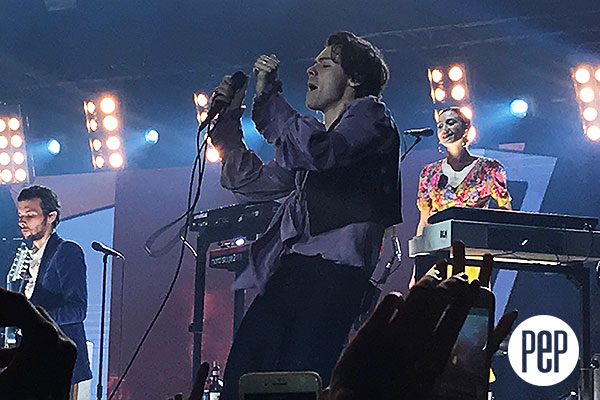 The two-hour concert wouldn't be complete without encore performances.
Harry was Zgenerous enough to treat his fans to three additional performances starting off with "From the Dining Table."
He went on to thank every one who made the concert possible, including his live band, the producers, and the backstage crew.
His encore performances continued with his cover of Fleetwood Mac's "The Chain."
Finally, Harry ended his solo show with a bang by performing his hit titled "Kiwi."