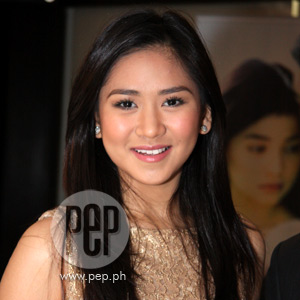 ---

After honoring the artists and the albums that attained the Gold album status last week, ABS-CBN's musical-variety show ASAP '08 continued recognizing the country's top-selling solo singers and bands during the 4th ASAP Platinum Circle Award held last Sunday, December 21.

The Kapamilya musical-variety show honored Filipino artists whose albums reached the Platinum status from December 2007 to December 2008. A local album is given the Platinum award once it sells more 25,000 units--a feat that is becoming more and more difficult to achieve due to piracy and downloading of songs on the Internet.

The sophomore albums of Sponge Cola (Transit) and Sugarfree (Dramachine) were named the Platinum Circle Band awardees. Both bands have since released new albums; Sponge Cola recently released their third album, Sponge Cola, while Sugarfree released Tala-arawan in 2006. But among the Platinum Circle Band Awardees, Bamboo's Tomorrow Becomes Yesterday is the most successful. The band's fourth album achieved the Platinum status a few days after it was released in September 2008.

On the other hand, the four male artists who managed to reach Platinum this year have one common denominator: they are all Kapamilya artists. Martin Nievera's Milestone, Willie Revillame's Willie Sings Camo and Saturno, Jed Madela's Songs Rediscovered, and Gary Valenciano's Relevance were given the Platinum Circle Award for male artists.

Claire Dela Fuente (Something in Your Eyes), Sitti (My Bossa Nova Live!), KC Concepcion's (a.k.a. Cassandra), Nina (Nina Sings Barry Manilow and Nina Live!) and Sharon Cuneta's (Isn't It Romantic) were named Platinum Circle Female Awardees. Marian Rivera was also named a Platinum Circle Female Awardee for her CD compilation, Marian River Dance Hits.

Sarah Geronimo was also recognized by ASAP '08 for achieving a rare feat: attaining the Platinum status for two of her albums (2007's Taking Flight and 2008's Just Me) and her two DVD concert albums (2005's The Other Side and 2007's Sarah In Motion).

Besides receiving an award for his Platinum album, Gary Valenciano was given the ASAP Elite Platinum Circle Award for 2008 for his extraordinary achievements in the local music industry. In his 25 years in the music industry, Gary has been awarded five Platinum albums, four double Platinum albums, three triple Platinum albums, and two sextuple Platinum albums.
ADVERTISEMENT - CONTINUE READING BELOW