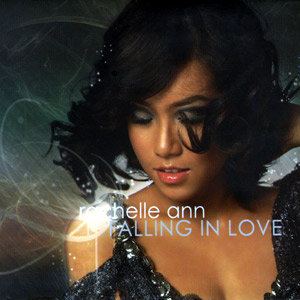 ---

It's no coincidence that Rachelle Ann Go's latest album and concert are both titled Falling in Love. After ending her last relationship (with Christian Bautista), the champion singer is back on track, romantically and musically.

Her pre-Valentine concert on January 30 and 31 at the Music Museum will bring together people who are special in Rachelle Ann's life: Richard Poon, Gab Valenciano and a surprise guest on January 30, and Gab with Christian Bautista, Ogie Alcasid and Gary Valenciano on January 31.

Rachelle Ann doesn't think there's anything unusual about having her past boyfriend and current flame in one concert. "Christian is a friend, and we work together on ASAP '09," she says. "Our relationship may have ended, pero friends pa naman kami. I'm just glad that he agreed to guest in the concert. "

As for Gab, he admits that he is exclusively dating the winner of the show Star for A Night. The addition of his father Gary to the lineup of guests just makes Rachelle Ann's happiness complete.

During the concert, Rachelle Ann will be performing some of the cuts from her Falling in Love album. The album, which is composed of revivals, brings Rachelle Ann back to her roots after she experimented with a more upbeat style in her last album, Rachelle Ann Rocks.

The new 14-track album contains her revivals of some of the best and most popular love songs of all time, mostly from the 70s and 80s, including If, Of All The Things, Somebody Waiting, I Got Caught Dancing Again, If You Don't Know Me By Now, Didn't We, Feelings, Let the Pain Remain, Traces, This Time I'll Be Sweeter, You And Me Against the World, You and I, All The Things You Are, and I'll Always Love You.

"This is the kind of music that best reflects who I am and where I am right now in my life," says Rachelle Ann. "All the albums that I've done are very special to me, but this one is the most special so far. I think people will understand why."

That's why she is excited to perform at the concert. "It will still be two weeks to Valentine's Day, but I hope people will come and watch, because the music is sure to put them in a Valentine mood," she says.

Produced by Viva Concerts and Events, Falling in Love is directed by Dido Camara with Marc Lopez as Musical Director. For tickets, call Viva at 687-6181 local 620 & 745, TicketWorld at 891-9999 or the Music Museum at 721-6726 & 721-0635.



ADVERTISEMENT - CONTINUE READING BELOW