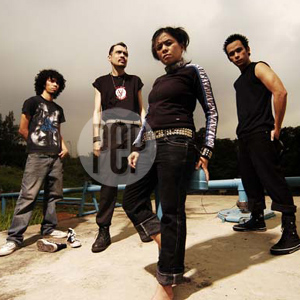 ---
The Feminine Force Group's (FFG) post-Mother' s Day celebrationwill blend together music from rocking moms and films on women on May17, 10 p.m., at Penguin Gallery in Malate.
Themonthly gig series of this women-led production will coincide this timewith the rebirth of Dokyu: Ang Bagong Mata ng Pinoy Documentaries onits 6th season on ABC-5 with some of today's young female filmmakers. AgawAgimat and Puny Earthlings will provide the live band music while shortfilms of Sockie Fernandez (Liyab), Pam Miras (Blood Bank), RianneHill Soriano (Aninag), and Grace Orbon (Dead Letter) will be shownin the middle of the gig set.
The FFG's gigseries is every third Thursday of the month at Penguin. The show aims to continuebeing a regular and stable venue for women artists. Dokyu starts airing this Friday at 10 p.m. with new host PatriciaEvangelista.
Tickets are sold at P120 each with one beer included. For other details, please text 0918-9048815 or 0915-9678383.
ADVERTISEMENT - CONTINUE READING BELOW