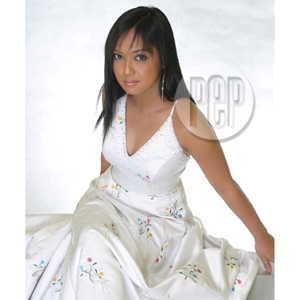 ---
After nearly a decade of leading the phenomenal and multi-platinum awarded female group Sexbomb Girls, Rochelle Pangilinan is now ready to surprise the music industry with her solo debut album entitled Roc-a-holic. Panacea Music prefers Rochelle to be known as RoC when not with her group and is set to start the newest music genre to be called novelty hiphop.
The album, which contains 12 songs, tells the story of Sexbomb Rochelle—her dream, her beginnings, and how she struggled in the industry. "Dito Ba" is about her life before she became who she is today. From being an unknown band majorette who always dreamt of taking her family out of poverty to her overwhelming success as a TV dancer, singer, and actress, this inspiring song narrates how the girl who once sang and danced the popular "Spageti Song" slowly climbed the ladder to success.
"Bakit Ako" is about her failing moments in love. It talks about her unfortunate experience as a simple girl who fell in love and got hurt, just like any ordinary girl who has gone through the several heartaches. The song "Rocaholic" introduces RoC's latest offering in the music scene. She calls it the newest musical disease that will infect every dance floor in the metro by storm. The album's carrier single, "Baile" is the latest novelty song that will surely make everyone dance-crazy again.
ADVERTISEMENT - CONTINUE READING BELOW
Every song in her album talks about the bits and pieces of RoC's life. What's interesting is that it caters to Filipinos who enjoy life's variations of music. The album features Michael V., Gloc9, Sexbomb Evette Pabalan, and Sexbomb Jovel Palomo. This album will bring RoC to a new level of music appreciation as she promises to touch her listeners with her sincere message and send them dancing on the floor.
This album introduces Sexbomb Rochelle as the Hiphop Bombshell of the Philippine music industry.
Roc-a-holic is produced by Panacea Music and is exclusively distributed by Ivory Music & Video. It is now available in all major record bars nationwide for only PhP235.