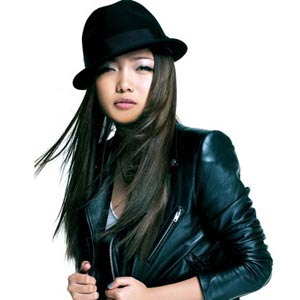 ---

International singing sensation Charice was chosen to sing "Far as the Sky," the official theme song of the Japanese mystery/crime drama titled Bull Doctor.


Today, July 6, Warner Music Japan released the music video of the song through its Youtube channel.


In the music video, Charice wears a fedora hat as she sings the song with lyrics that go: "Our destiny is such a fantasy / I share my love / To help you through the night/ Far as the sky / My heart will reach out to the one who cries / I will never leave you far behind"


Bull Doctor is topbilled by Japanese actresses Esumi Makiko and Ishihara Satomi who portray a forensic scientist and a police detective, respectively.


In the website charicemania.com, Harry Yasu Clark translated an interview with Bull Doctor producer Kayuza Toda wherein he explained why he personally chose Charice to perform the theme song of the show.


In Warner Japan's official website, Toda was quoted as saying: "It was shocking when I first heard Charice's songs. I was so fascinated by her voice which is so stretching and powerful, and the experience got me reaching out to her and asking for a song. I have this strong confidence and conviction in my heart that the message of humanism this drama will give, and the emotions that Charice will bring to this drama, will make a fantastic collaboration."


For her part, Charice was also quoted by Warner as saying: "This song has full of inspiration...it has a clear message that even when you tend to get down by encountering obstacles, difficulties in life, there IS always hope."


The 19-year-old Filipina singer also dedicated the song to the Japanese people who were affected by the disastrous tidal wave last March 11.


She expressed her sympathy by saying, "Please remember to feel that this is not the end of the world, there is still hope, and there will come a 'tomorrow.' You all can overcome this, and win this. And please remember we each have given all of our support for you."


Her message was translated by Harry Clark for charicemania.com


Aside from Bull Doctor, Charice's latest single, "Louder", was also used as the theme song of the Japanese morning show Mezmashi TV.
ADVERTISEMENT - CONTINUE READING BELOW