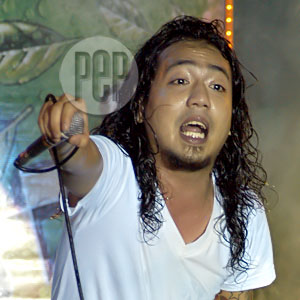 ---
FM radio station NU 107 played host to the annual gathering of Pinoyrock bands held last December 1. In this 13th edition of the NU RockAwards, deserving artists of the OPM rock genre were honored andawarded with stylish glass trophies at the World Trade Center in PasayCity.
Kamikazee took home four of the major awards given that night,including Artist of the Year. The band—composed of Jay Contreras(vocalist), Led Tuyay and Jomal Linao (guitarists), Jason Astete(bassist), and Allan Burdeos (drummer)—bested other groups such asUrbandub, Sandwich, Pupil, and The Itchyworms in the same category.
Kamikazee's popular hit "Narda" was named Song of the Year. Theband was also given the Listeners' Choice Award and the Best Live ActAward, which the group also won last year.
Another big winner that night is Up Dharma Down, which was recognizedas the Best New Artist for 2006. The band's lead singer, ArmiMillare, was named Best Female Artist. Meanwhile, the male counterpartof this award went to Mong Alcaraz of Chicosci.
The band Silent Sanctuary got the distinction of receiving the In theRaw Award, which is given to unsigned groups. (Unsigned groups arethose who still have no contract with any recording company.)
Other winners in the 13th NU Rock Awards are:
Guitarist of the Year — Mong Alcaraz of Sandwich and Chicosci
Bassist of the Year — Myrene Academia of Sandwich and Imago
Drummer of the Year — Jazz Nicolas of Itchyworms
Best Music Video — "Sugod" by Sandwich
Rising Sun Award (sponsored by Sun Cellular) — Itchyworms
Best Album Packaging — Inksurge.com for
Five on the Floor
by Sandwich