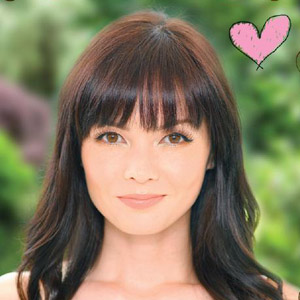 ---
Marie (pronounced Mari-ey) Digby, the YouTube phenomenon and international acoustic singer, said she chose to launch her latest album in the Philippines because when she visited two years ago, "I fell in love with the Philippines on my first trip. It comes down to my fan base here that through the years, they've really been there for me. It was obvious from the start that a lot of my fans came from here."
The Japanese-American singer revealed further that it's the unexpected things that made her want to stay on and make an album.
"I love the Filipino food, people, life on the street," and added how something as simple as women coming together to do their laundry while children are playing and dogs are running around in the streets behind Greenhills—where she stayed—touched her heart.
For someone who is already well-known abroad, launching an album in the Philippines seems like the reverse way of doing things, especially since many local singers and artists would love to have the international success that Marie has had.
She explained, "When I became aware that most of the people watching my videos were from the Philippines, I had to beg my label [in the States] to let me come over here.
"Everyone thinks about America, Canada, Europe, but seldom Asia.
"For me, I wanted to think about Asia, and when I fulfilled my deal with my record label there, the first thing I wanted to do was come here and make an album since I was free to do it."
How was it like for Marie to make an album here for a primarily Philippine audience compared with her previous albums?
"I really tried to focus on the comments of people on my YouTube videos," and she found out that Pinoys preferred upbeat, songs that are happy, like "Say It Again."
ADVERTISEMENT - CONTINUE READING BELOW
The lady was very appreciative of the country's warm response.
"I feel like my Filipino fans are in for the long haul. They aren't just into my music but who I am as a person. They're like a family now."
ABOUT THE ALBUM. Marie's album Your Love will be released under two labels: Star Records and MCA Music.
MCA Music is affiliated with the company that launched Marie abroad, while Star Records tapped her to record in the Philippines.
The carrier single "Your Love" was written and composed by Marie Digby, and featured Sam Milby.
During the special press launch at TGIF Trinoma, Marie and Sam sang the entire song live for the first time, and joked around like old friends. The two exchanged glances, keeping the kilig meter high.
At one point, Marie exclaimed, "You smell good."
Other songs on the album include "I Do," a duet with Jericho Rosales; original songs like "Swoon and Loving You Is Easy"; cover of OPM hit "I Think I'm in Love;" and covers of international hits "Say It Again" and "Umbrella."
The album, catering to the Pinoy love for all things karaoke, also features a minus one version for each song.
Marie says that her favorite song in the album is "I Do," because "it's the duet I did with Jericho Rosales, he's a very good artist here in the Philippines and I enjoyed doing that song here."
And how did she get the stars to perform with her?
Marie replied, "It was really lovely. They're friends of mine so, it came naturally. I said, 'Hey, want to sing some vocals on my album, it's like a duet, it will be fun and easy.'"
Another song that Marie performed at the press launch for the first time was OPM hit "With a Smile," which will soon have a video on YouTube.
ADVERTISEMENT - CONTINUE READING BELOW
In inviting friends and viewers to get her album, Marie nervously said, "I don't know how to do this..."
Your Love also has digital download versions aside from its CD version sold in record bars nationwide.
Marie added, "As soon as I became a free agent [from her label in the United States], I decided to come over here and personally thank all the people who've been watching my videos through the years. Without the fans here, I wouldn't have released this album."
For those who can't get enough of Marie, avid fans can catch her as she kicks off her mall tour in Robinsons Lipa (November 4), Robinsons Metroeast (November 5), Robinsons Sta. Rosa (November 12), Robinsons Galleria (November 13), Robinsons Starmills Pampanga (November 19) and Robinsons Place Imus (November 20).