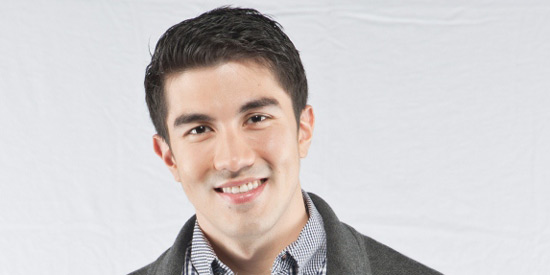 ---

PRESS STATEMENT FROM ABS-CBN:

"Do you think you can knock over a pyramid of beverage cans using rubber bands or pull all tissues out of a box one by one, using only one hand – all under 60 seconds? Complete tasks like these using everyday household items in less than one minute and you can win P1 million in ABS-CBN's newest game show Minute to Win It.
"From the international production company that brought you the local versions of The Biggest Loser and MasterChef, Minute to Win It made waves in the United States and around the world for its highly addictive and nerve-wracking games that challenge ordinary people to hone their skills for a chance to change their lives. It has been franchised in 40 countries, including Australia, India, and the United Kingdom.
"The Philippine version of Minute to Win It will be hosted by Luis Manzano. Contestants take part in a series of challenges that utilize readily available items, in less than 60 seconds each. With each level increasing in difficulty and cash prize, contestants will have to decide if they stop playing and take the money they've earned, or continue for a shot at P1 million.
"Try-outs for the game show will open on January 7 and 8, 8 a.m. at the ABS-CBN Center Road in Quezon City to people 18 years old and above. Interested participants are encouraged to practice at home the games mentioned above.
"Challenges that also await participants also include fanning three raw eggs with a pizza box into a pre-designated area on the other side of the stage, stacking eight octagon bolts on top of each other using a barbecue stick to form a tower that must be freestanding for three seconds, tossing a water bottle and getting it to land upright on a table five feet away, and sucking candies with a straw and placing them one at a time on straws standing vertically.


ADVERTISEMENT - CONTINUE READING BELOW
"Watch out for Minute to Win It this January on ABS-CBN."

Ed's Note: When content falls under "Press Statement," this means that the material is fully and directly from the company issuing the press release. The use of open-and-close quotation marks to envelope the entire text shows as much. This also means that PEP is not the author of the statement being read. PEP is simply providing the information for readers who may be interested.