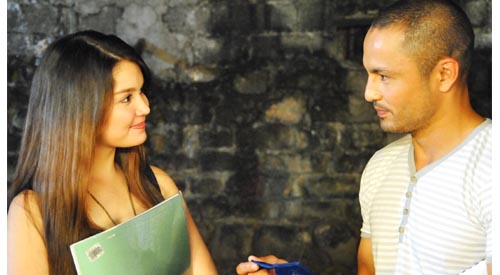 ---
Derek Ramsay and Nadine Samonte's characters in TV5's hit series Kidlat seem to be heading for love.
The upcoming episodes will highlight the couple's blossoming relationship.
After the accidental death of Dr. Megaton (Christopher de Leon), Voltaire (Ramsay) started to distance himself from his stepbrother Vincent (Baron Geisler) and childhood friend Lara (Samonte).
Years later, Voltaire finds himself face-to-face with the beautiful Lara, and rekindles his lost friendship with her.
But the road to love will not be easy for the two, as Vincent also has feelings for Lara whom he considers his only friend.



What would Vincent do if he finds out that Lara is slowly falling for his enemy and stepbrother? What schemes will he conjure up to keep the couple apart?



Stay tuned for exciting new episodes of Kidlat, weeknights at 6:45PM right after Aksyon on TV5.