Since June 10, viewers have followed the unusual love story of My Husband's Lover featuring the embattled wife (Carla Abellana), the erring husband (Tom Rodriguez) and the gay lover (Dennis Trillo).

Directed by Dominic Zapata, My Husband's Lover is the first gay-themed teleserye in the Philippines.

The show also gave rise to the unique love team of Tom and Dennis, more popularly known as TomDen.

In the story, Eric (Dennis) and Vincent (Tom) fell in love with each other while they were still in high school.

They lost touch when Eric went to the United States to take care of his dying father. Vincent enters into a relationship with Lally (Carla) and he gets her pregnant. They get married and years later, Eric tries to reconnect with Vincent but the married man turns him away.

The triangle of Carla, Tom and Dennis is complicated further by the fact that the characters of Carla and Tom are raising two children together.

(READ: My Husband's Lover review)


Memorable scenes of My Husband's Lover were recently featured in the October 2013 issue of YES! Magazine, which is available in bookstores and supermarkets nationwide.


Here are some of the show's highlights: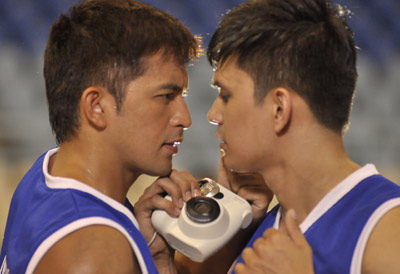 High school buddies Eric (Dennis) and Vincent (Tom) were basketball players who were attracted to each other. Eric eventually comes out of the closet but Vincent pretends to be straight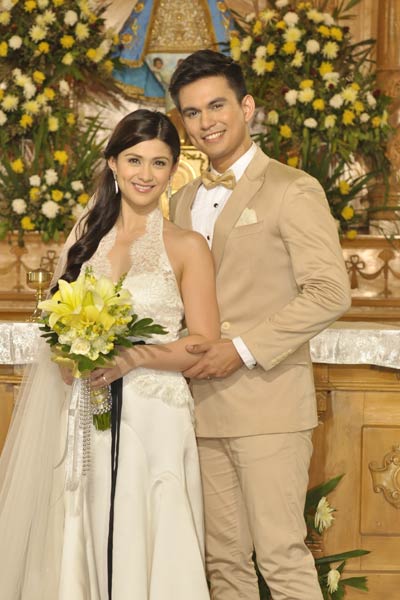 Lally and Vincent get married without Lally finding out about her husband's true sexuality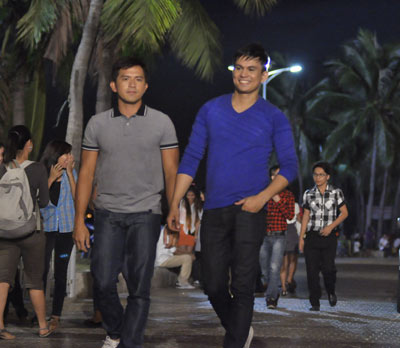 Eric and Vincent fight the urge to hold each other's hands as they stroll in Manila Bay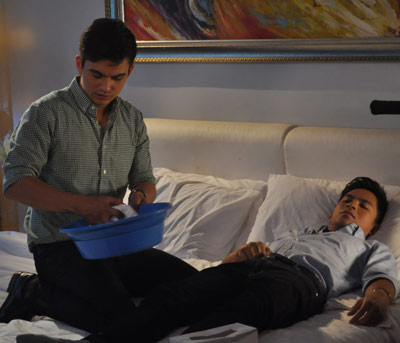 In this scene, a married Vincent takes care of a drunken Eric. While they were in high school, Vincent also took care of a drunken Eric. Back then, Vincent leaned over the sleeping Eric as he had the urge to kiss his beloved.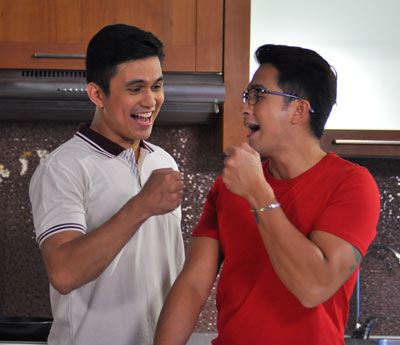 The fist bump became Vincent and Eric's way of expressing affection for each other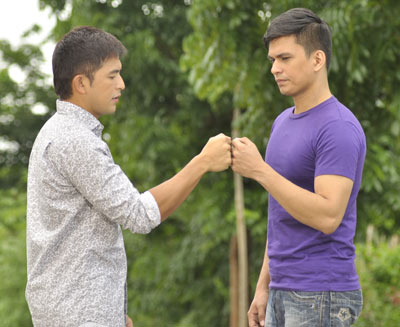 Aside from the fist bump, Vincent and Eric affectionately called each other "Beh" (a variant of "Baby")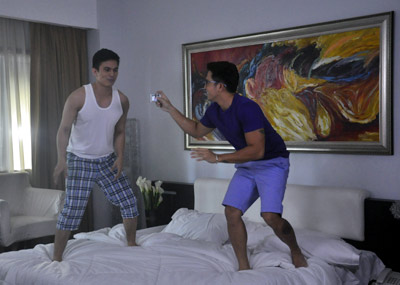 Unit 1720—Eric's condo unit becomes a haven for the two lovers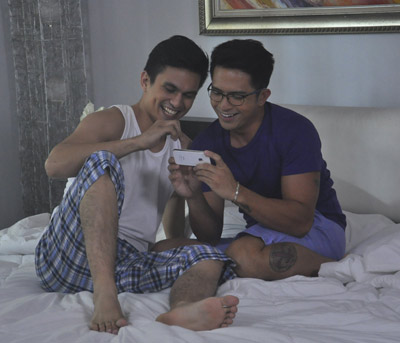 Unit 1720 is where Lally discovers her husband's extramarital affair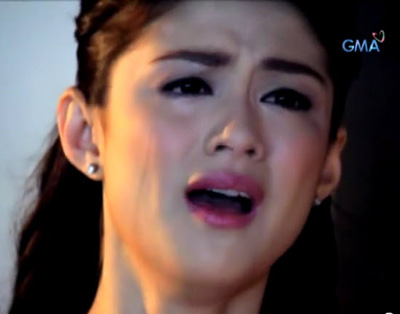 Lally points a finger at Eric and asks Vincent: "Siya si Beh?" After she realizes that Eric and Vincent are lovers, the naive wife faints.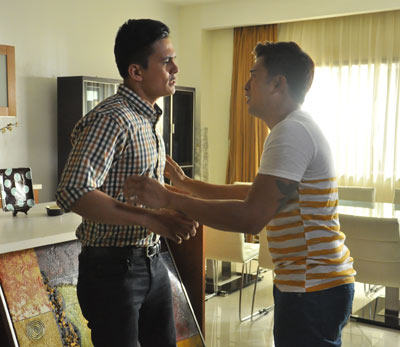 Eric makes the mistake of calling up Vincent in his house and this leads to a big fight between the two men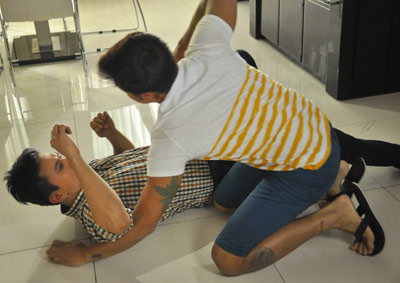 Eric and Vincent exchange punches and Eric taunts his lover by saying, "Duwag kang bakla ka."




CONCLUSION. In last night's episode (October 17), viewers got to see Vincent trying to look for a way to talk to Eric (Dennis).

Danny (Kevin Santos) admits that he has communication with Erik (Dennis) but he refused to give his number to Vincent.

Lally (Carla) has been corresponding with Eric through email but she did not inform Vincent of Eric's location in the United States.

A year later, it is shown that Lally is about to graduate from design school. However, her car gets a flat tire. As she is about to go to the venue, she accidentally bumps into Ryan Agoncillo's character.

As Lally stands proudly before them as a graduate, she describes herself as "a woman who has been through a lot yet nakatayo pa rin."

Vincent gave Lally a surprise when he turned over annulment papers that he signed. He states, "I'm giving you your freedom back."

During the family's post-graduation celebration, the parents of Vincent (played by Roi Vinzon and Kuh Ledesma) arrive at the house. Eventually, Vincent and his father give each other a hug as they extend forgiveness to each other.

Three years pass by and Vincent is shown standing in front of a rotating door. As he exits, it is shown that Erik is entering the building and there is just a glass door separating the two former lovers.

Teasers of the October 19 episode shows that Lally is able to reconnect with Ryan Agoncillo's character.


UPDATE: During the October 19 episode, Vincent's son tells him that he understands his situation. The son says that he wants his parents to be with the people they truly love."


Lally bumps into Ryan Agoncillo's character named Samuel Ledesma and they hit if off immediately.


Meanwhile, Vincent and Eric see each other again and they declare their love for each other. They cup each other's face and end up hugging each other.


As for Lally, she tells viewers: "Ako si Lally and this is my story. This is the story of my ex-husband Vincent and his lover, my new best friend Eric."


PEPsters, what were your favorite moments in My Husband's Lover? Share your thoughts in the comments section below.