TV5 is gearing up to offer the first Hollywood TV series to be adapted on local television. The Philippines is the first country in the world to do an adaptation of Pretty Little Liars, which is now on its fifth season in the United States.


Artista Academy alumni have been chosen to topbill the Pinoy version of the said American teen drama mystery-thriller.


TV5 homegrown talents Sophie Albert, Chanel Morales, Stephanie Rowe, and newcomer Danielle Lee (younger sister of TV5 host Divine Lee) will bring life to the four young girls mourning over the death of Alison, the leader of their clique (to be played by Valeen Montenegro).


The four begin receiving text messages from a mysterious "A" who seems to know many of the group's deepest secrets, some of which only the late Alison had knowledge of. The girls join forces against A's scheming and try to uncover the mystery of Alison's death.


Pretty Little Liars is the No. 1 and highest-rated series of American channel ABC Family, with an average of 2.5 million viewers.


Wilma Galvante, TV5's entertainment division head, said in a previous interview that the local adaptation of Pretty Little Liars will air in the second quarter of 2014.


Why did TV5 decide to make a Pinoy version of Pretty Little Liars?


Galvante explained, "Actually, maraming mga ginagawa locally na naka-peg sa kung anong mga pinapalabas sa U.S. Pero parang if you have the real thing, mas
maganda di ba? I-adapt mo na lang.


"Madalas telenovela or Koreanovela… So hindi naman bago sa local viewers ang i-adapt mo 'yong script lalo na't alam mo na ito ang klase ng istorya na gusto ng audience natin: intriguing."



FIRST TO DO REMAKE. The show's producer Warner Brothers (WB) reveals that several countries lined up to do a remake but the Philippines, through TV5, is the first one to succeed in buying the franchise.


"TV5 has such incredible enthusiasm and a wonderful plan [for Pretty Little Liars]. Warner Brothers is very happy about this project," WB Creative Consultant James Kramer was quoted as saying in a release provided by the Kapatid Network.


Kramer is currently in the Philippines to work hand-in-hand with TV5 for the remake. He is quoted as saying that TV5's work is of "Hollywood level, with higher production values, beautiful lighting, elegant camera movement, and sharply polished dialogues."


The WB creative consultant will be guiding TV5 from pre- to post-production, to make sure that the adaptation will be consistent with the original, while at the same time having a Filipino touch that local viewers can relate with.


Aside from Pretty Little Liars, TV5 is also slated to make Philippine adaptations of two hit Korean dramas, Baker King and My Fair Lady.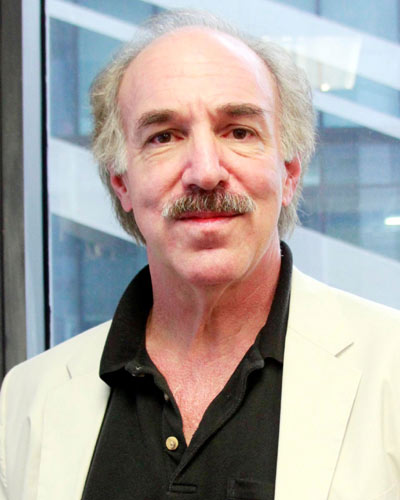 Warner Brothers Creative Consultant James Kramer