How would you like to see an X-Men character crossing over to the Marvel Cinematic Universe (MCU)?
This possibility was brought up during an Avengers: Endgame event held last April 18 in Shanghai, China.
Avengers: Endgame cast members Chris Evans, Chris Hemsworth, Jeremy Renner, and Paul Rudd candidly answered questions from Chinese fans during the fan event in Shanghai.
Joe and Anthony Russo, the brother filmmaker team behind Avengers: Endgame, took this opportunity to talk about the future of the franchise.
One of the most intriguing questions was posed to the Russo brothers: If you could pick one more Marvel character to appear in the Avengers, who would it be?
Director Joe Russo answered: "If we could steal him from the X-Men, I think we would add Wolverine."
His answer elicited cheers from the crowd.
Anthony Russo teased the Marvel Studios executive: "Kevin [Feige], could you get to work on that?"
Kevin Feige is the film producer who has been the president of Marvel Studios since 2007.
When asked if a Chinese superhero could also join the Marvel Cinematic Universe, American producer Kevin Feige disclosed: "This is not an Endgame question, this is a question about the future.
"I'm not supposed to answer questions about the future but in this case, I will because the answer is yes."
NOTE: POSSIBLE SPOILERS AHEAD!!!
Chris Evans was put on the spot when asked what his character Steve Rogers (aka Captain America) would do with the Time Stone. His question goes: if he could go back to any of the MCU movies, which one would he go to and what would he do differently?
He believed that Captain America would return to his beloved Peggy Carter.
"If I had the time stone, I think Steve Rogers would be interested in pursuing a relationship with Peggy Carter."
The crowd cheered upon hearing that Captain America would reunite with Peggy (played by Hayley Atwell).
"Honestly, the Time Stone, if he can go anywhere, he's a man out of time, he's had to reconcile the fact that he's not from this place and Peggy Carter really represents a love."
When he was teased about his best friend Bucky Barnes (aka The Winter Soldier), Chris quipped: "Bucky is my boy! I got a lot of love for Bucky but..."
The crowd then started chanting "Bucky! Bucky! Bucky!"
Chris continued, "But at least I've been able to reconnect with Bucky. Peggy is a lost love."
Viewers of Avengers: Endgame would know by now if Steve Rogers actually got the chance to rekindle his romance with Peggy Carter.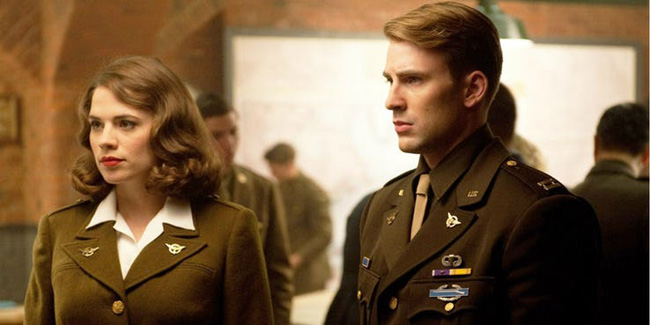 Jeremy Renner was also asked point-blank about the choseness of his character Hawkeye with Black Widow (played by Scarlett Johansson).
How do you see the relationship between Hawkeye and the Black Widow?
Jeremy quickly answered, "That's very easy: forever."