Filipino fans of Seo Kang Jun felt kilig after getting a close encounter with the 25-year-old South Korean actor during his Manila fan meet.
Organized by CDM Entertainment, the one-night-only fan meet was dubbed as The Last Charm.
This marked the first Philippine visit of Kang Jun, the lead actor of the K-drama Are You Human Too?
PEP.ph (Philippine Enterteinment Portal) attended the event held at the New Frontier Theater and witnessed the warm welcome given by Filipinos to the Korean actor.
Kang Jun looked efortlessly stylish in his blue suit as he appeared on stage for his opening performance.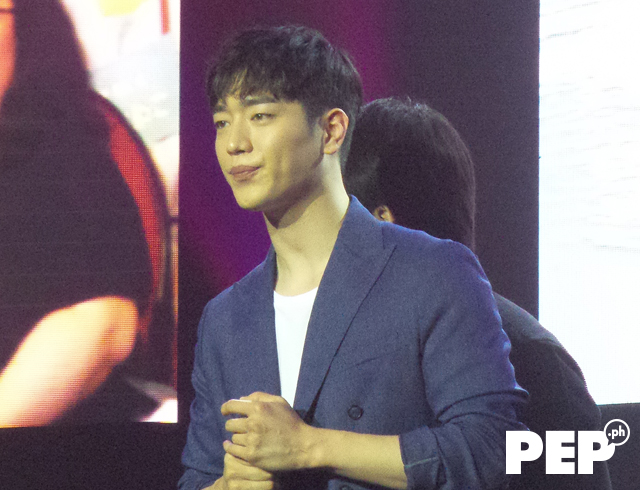 For his first song, Kang Jun serenaded fans with his 2018 song "You Are My Love," which is part of the official soundtrack of Are You Human Too?
After his performance, Kang Jun played games with lucky fans.
The fans picked for the games were pre-selected after winning online competitions of the organizers.
One lucky fan got a 10-second hug with the South Korean actor after winning one of the challenges.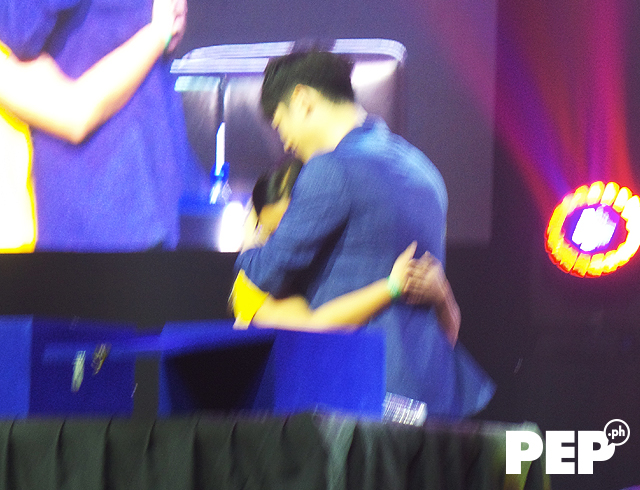 After the game, Kang Jun changed into a more casual outfit for his performance of "Falling Slowly" by Damien Rice.
Many attendees were awed by his ability to perform the song live flawlessly.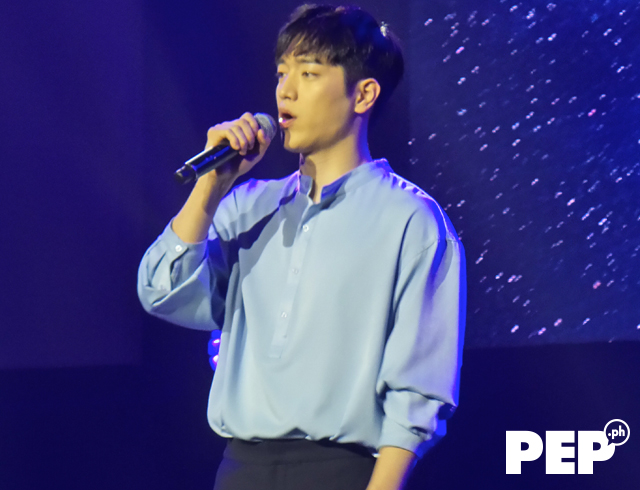 Asked why he picked English songs to perform at his fan meet, Kang Jun said he wanted to do something that his Filipino fans can relate to.
After his second performance, Kang Jun answered questions during the second segment of the event hosted by MYX VJ Sunny Kim.
Kang Jun talked about his other K-drama titled The Third Charm.
The South Korean actor said this is one of his most memorable projects and explained, "This is a very relatable and realistic story that a lot of people our age could relate to.
"When you watch it, I'm sure, eve if the setting is in Korea, you'll be able to relate to it because it tackles topics about love, about growing, about pain."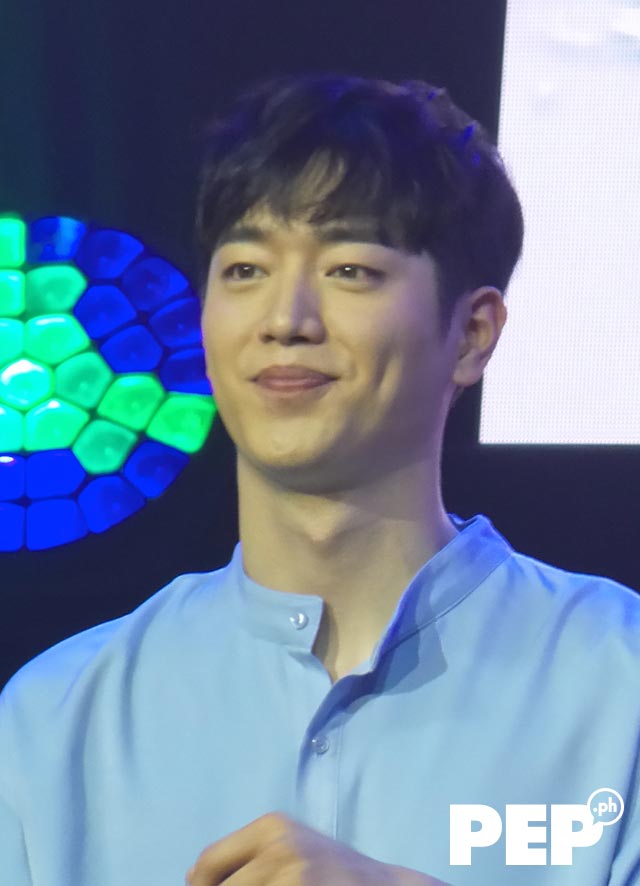 In this series, Kang Jun played Joon-Young, a meticulous univesity student who does not like breaking his routines.
Kang Jun said many of his fans would be able to relate to his character.
As translated in English by VJ Sunny, "Usually, in dramas, the main character, they have very ideal characteristics.
"They're like usually almost perfect. But my character in this drama, it's very normal, it's very ordinary, it's very relatable so everyone's gonna be able to relate to it."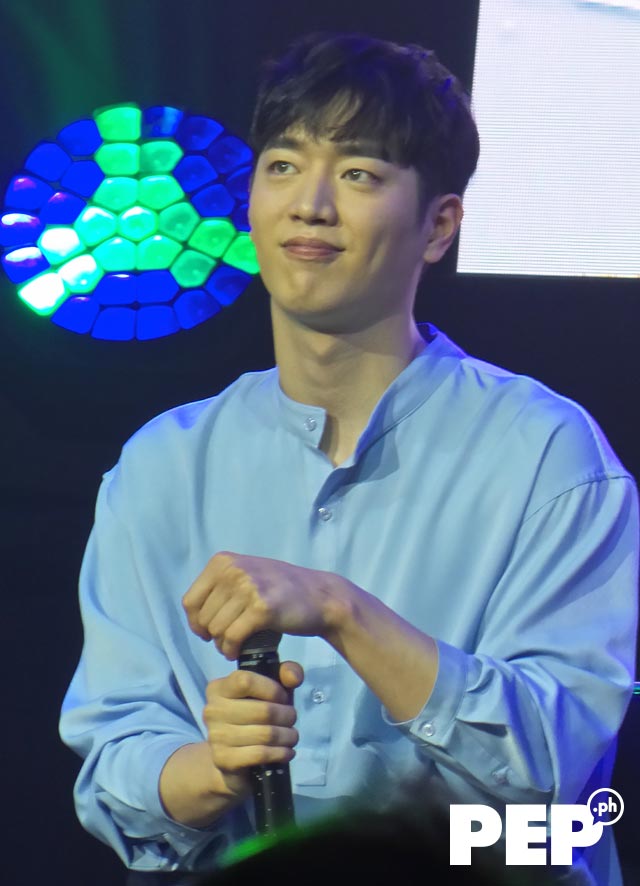 Asked if he's open to work in a project in the Philippines, Kang Jun answered, "If given the chance, I'm very willing to."
The host also asked Kang Jun to give advice to aspiring actors in the country.
He said, "I heard a lot of Filipino films are showing in Netflix right now.
"That's why, the actors and the people around me, they actually watch Filipino films on Netflix.
"So I hope he could see you in an original Filipino Netflix movie soon."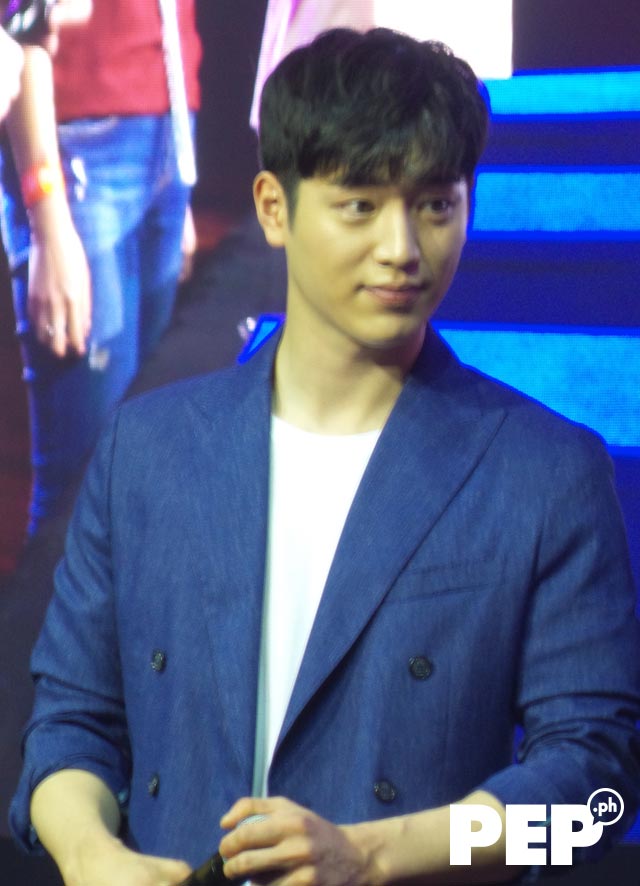 If he weren't working as an actor, Kang Jun said might be "working in a samgyupsal restaurant."
After the Q&A, Kang Jun tried Filipino food for the first time.
The first thing he tried was Ilocos empanada. He was caught off-guard by the sour taste of the vinegar.
He said, "The empanada is very delicious but the vinegar is too strong."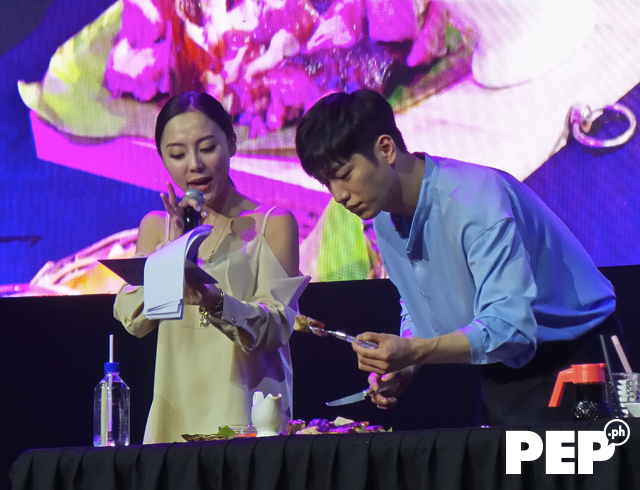 Lechon easily became his favorite.
After trying some lechon, VJ Sunny taught him to say, "Sobrang sarap!"
For dessert, Kang Jun had Leche Flan.
During the last part of this segment, Kang Jun personally prepared sago't gulaman for his fans.
Two winners got to try the drink Kang Jun prepared.
One winner even picked the pink straw that Kang Jun used twice to taste the drink!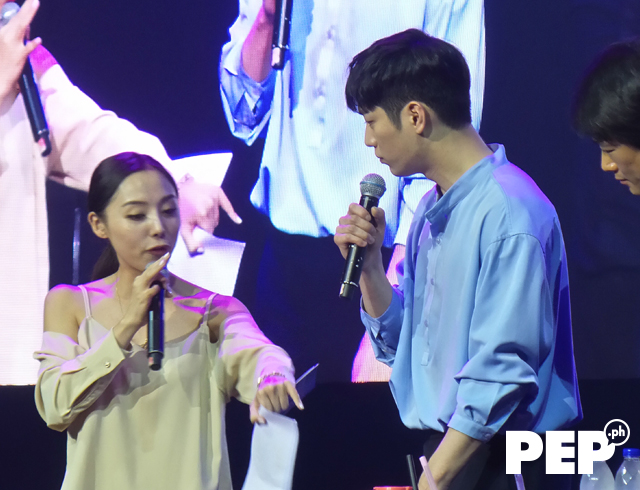 Towards the end of the fan meet, Kang Jun performed Ed Sheeran's massive hit "Thinking Out Loud."